Soprano Jackie Evancho, who rose to fame on "America's Got Talent," will sing the national anthem at next month's presidential inauguration of Donald Trump, the 16-year-old prodigy announced Wednesday on TODAY.
"I'm so excited. It's going to be awesome," Evancho told the TODAY anchors.
The Pittsburgh native and classical prodigy rose to fame in 2010 when she was only 10 on "America's Got Talent," where she ultimate placed second that season.
Evancho met Trump shortly later. A photo of her with the current president-elect at his Mar-a-Lago resort is posted on her Facebook page.
Evancho will follow in the footsteps of Beyonce, who sang the national anthem at the second inauguration for President Obama, and Aretha Franklin, who performed during his first ceremony.
Evancho also has sung for Obama. In 2010, she performed for him and the first family at the National Christmas Tree Lighting ceremony at the Ellipse in front of the White House.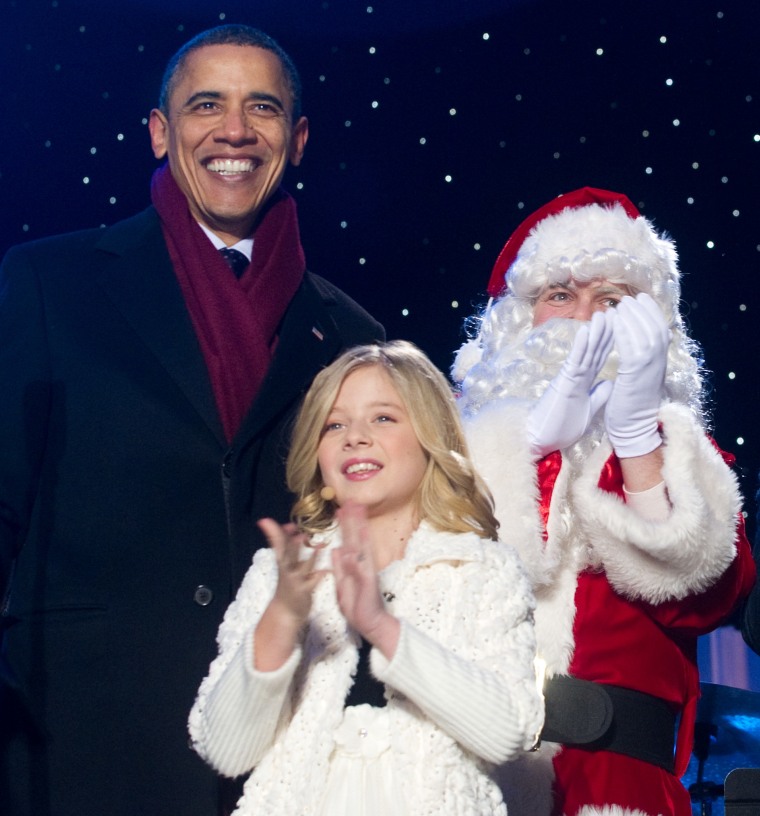 "I felt really honored to have the chance to perform for the president again," she said.
Since making her mark on the national talent show, Evancho has released a string of gold and platinum albums and became the youngest performer to ever give a solo concert at New York's Lincoln Center. She currently is trying her hand at more mainstream music, releasing the pop song "Apocalypse" earlier this year and has plans to issue a collection of pop songs next year.
But Evancho said she hasn't been phased by the whirlwind life she's been leading.
"I kind of live in the moment," she said. "It doesn't really register until years in the future."