Now, this is better than cheesecake: An impressively detailed Lego tribute to "The Golden Girls" may soon be yours to own.
The replica, made by Sam Hatmaker, is currently featured on the Lego Ideas page, where the project has just reached its goal of 10,000 supporters — meaning it will now be reviewed by Lego and considered for production.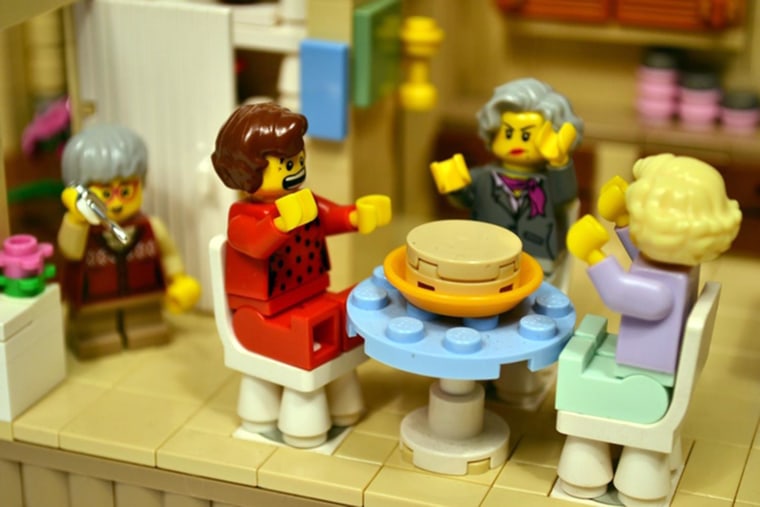 To showcase the set, Hatmaker re-created several moments from the popular NBC sitcom, which ran from 1985 to 1992. His reproduction of the TV foursome's Miami abode includes a living room, kitchen and foyer modeled after those from the show.
And, of course, it comes with Lego versions of Blanche, Rose, Dorothy and Sophia (plus, Dorothy's "yutz" of an ex-husband, Stanley).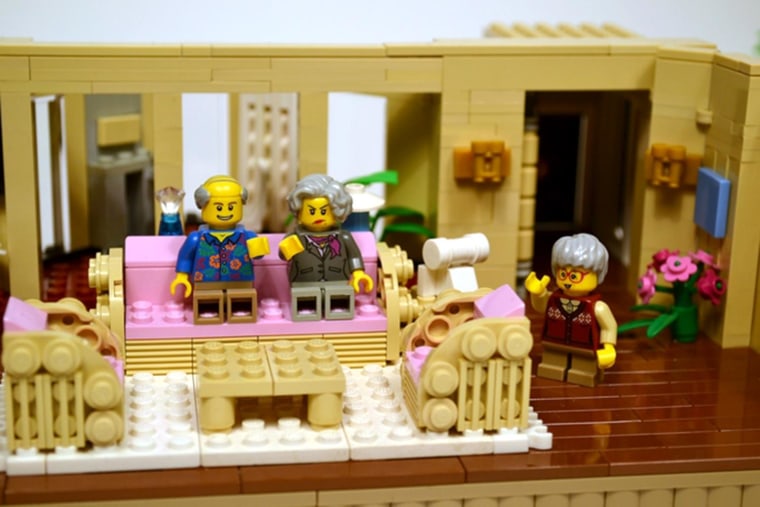 Some of the recognizable scenes include Rose reclaiming her beloved teddy bear from a vicious Sunshine Cadet, the girls' appearance on game show "Grab That Dough" and a special cameo from Burt Reynolds.
Hatmaker, a New York-based Lego fan who works in product development and marketing, told TODAY.com that he already owned many of the plastic pieces before he began constructing the scenes, each of which just took a few minutes.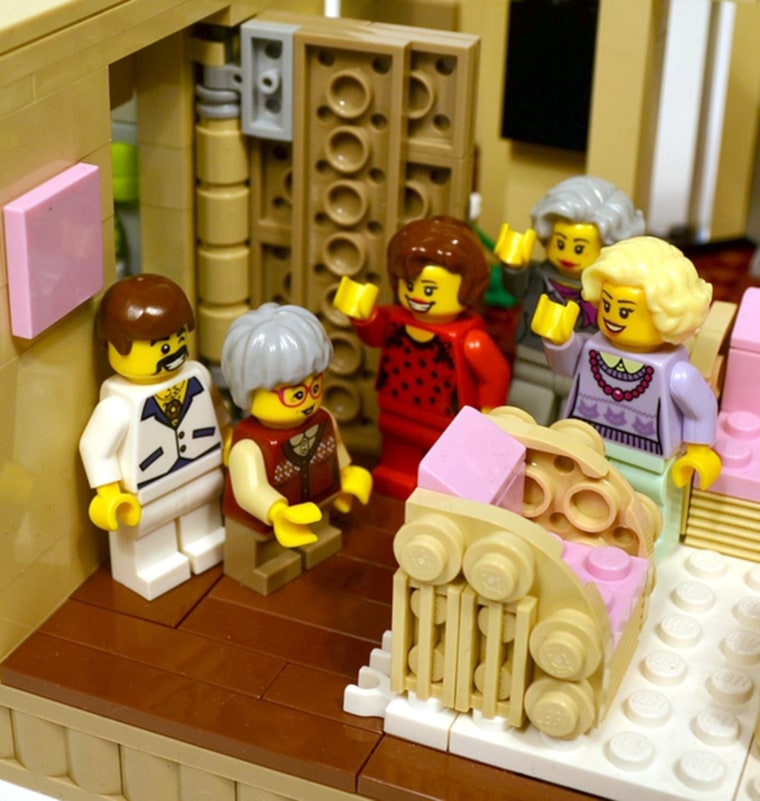 A lifelong fan of the show, Hatmaker has come to appreciate it even more as an adult.
"I was a little kid when the show was on and I thought it was hilarious," he said. "Now that I'm 40, I still find it hilarious, but I understand things in their lives that I never understood when I was young."
"It's a show that is timeless," he added. "Friendship and family will never go out of style."
Check out more pics from his incredible creation: