Amanda Seyfried and Mark Wahlberg have a heart-to-heart in "Ted 2." But while filming the sequel to the talking-stuffed-bear blockbuster, the stars went head-to-head, too.
Seyfried stopped by TODAY Wednesday morning and revealed just how far their just-for-fun battles went — and trust us, it was rough.
Or ruff.
"He stole my dog!" she confessed to anchor Matt Lauer. "I was messing around with him — I shouldn't have been — little pranks here and there. You know. He took it to the next level. Really smart guy, he took my dog, and he hid him!"
Seyfried, of course, didn't take the dognapping well.
"I panicked, because I didn't think that that was possible," she said of the low blow. "The truth is I cried so hard, he was like, 'Ah, you know what? I feel bad for this girl.'"
MORE: Look who it is! Watch as Mark Wahlberg reunites with New Kids on the Block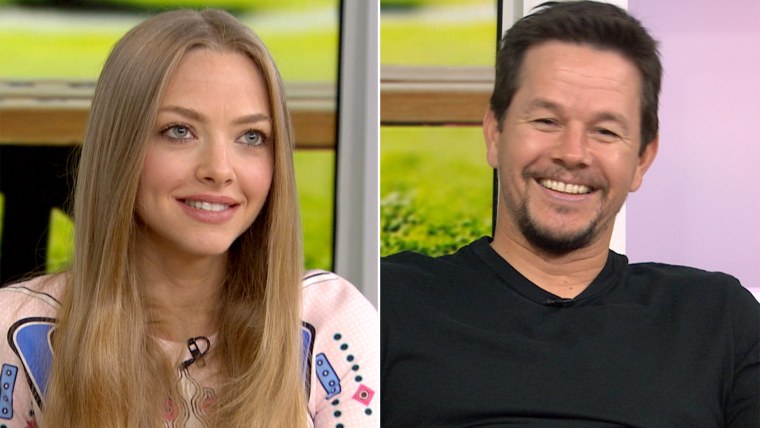 So her tears led to Finn's prompt return. But that doesn't mean it's over. When Lauer asked Seyfried about Wahlberg's on-screen kissing skills, she served up a bit of revenge.
"Eh," she shrugged while thinking of the smooches.
Take that!
But Seyfriend wasn't just interested in getting back at her pal for the pooch prank on Wednesday. She also stuck around to lend Al Roker a hand for what might have been the sweetest forecast we've seen in some time.
Then it was over to Willie Geist and the gang for more "Ted 2" talk, but Geist found himself a little tongue-tied.
Just see for yourself!
"Ted 2" opens in theaters nationwide June 26.
Follow Ree Hines on Google+.