In a trailer airing exclusively on TODAY, Amanda Knox speaks frankly about the lurid murder case that kept her in an Italian prison for nearly four years.
"If I'm guilty, it means that I am the ultimate figure to fear, because I'm not the obvious one,'' Knox says in the new clip.
The documentary, titled "Amanda Knox," premieres on Sept. 30 and goes deep inside the saga that began in 2007 when Knox was a college student studying abroad in Perugia, Italy.
Her British roommate, Meredith Kercher, 21, was found dead in the house she shared with her, starting off a harrowing, eight-year chain of events for Knox.
RELATED: Amanda Knox breaks her silence: 'I'm so grateful to have my life back'
In 2009, Knox was sentenced to 26 years and ex-boyfriend Raffaele Sollecito was given 25 years when they were convicted on murder charges.
Knox spent nearly four years in an Italian prison before she and Sollecito were acquitted on appeal and released on Oct. 4, 2011.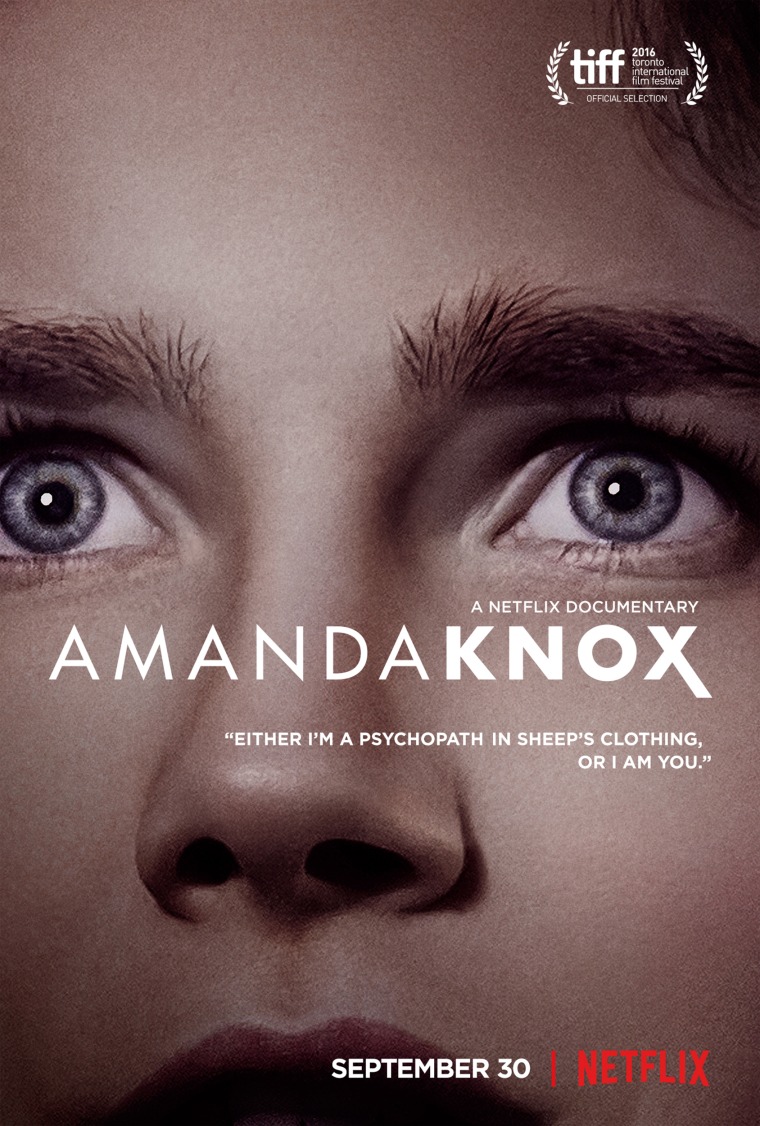 Knox, now 29, denies killing Kercher in the Netflix documentary, noting how it could have been anyone caught up in the nightmare.
"Either I'm a psychopath in sheep's clothing or I am you,'' she says in the trailer.
RELATED: Amanda Knox 'grateful' to Italy's high court for explaining its ruling
In 2014, Knox went through another ordeal when the two had their convictions reinstated while she was living at home in Seattle. She and Sollecito were then ultimately acquitted again in 2015 by Italy's highest court.
In the documentary, filmmakers Rod Blackhurst and Brian McGinn examine the case from multiple angles, ranging from in-depth interviews with Knox to the Italian prosecutor who first brought the case against her.
Follow TODAY.com writer Scott Stump on Twitter.