This story discusses suicide. If you or someone you know is in crisis, call or text 988 to reach the Suicide and Crisis Lifeline. You can also text HOME to 741741 or visit SpeakingOfSuicide.com/resources for additional resources. 
Allison Holker Boss is getting her groove back.
Holker Boss posted a dance video on Instagram Aug. 26, which marked the second time she's shared her public dance routines since her husband, Stephen "tWitch" Boss, died by suicide in December 2022.
In the video, Holker Boss was joined by Brittany Russell as they performed a choreographed routine to Missy Elliott's song "Bomb Intro / Pass That Dutch." Holker Boss and Russell beamed throughout the routine as they hit each move, with the video ending as Holker walked toward the camera.
The 35-year-old dancer reflected on the moment in the caption, writing in part that it "truly felt so good to dance again."
"I was overwhelmed with so many emotions," she added. "I was both scared and excited. But dance has always been there for me… even now and I am so grateful for that. And thank you @bperryrussell for making it so fun and making me feel safe!"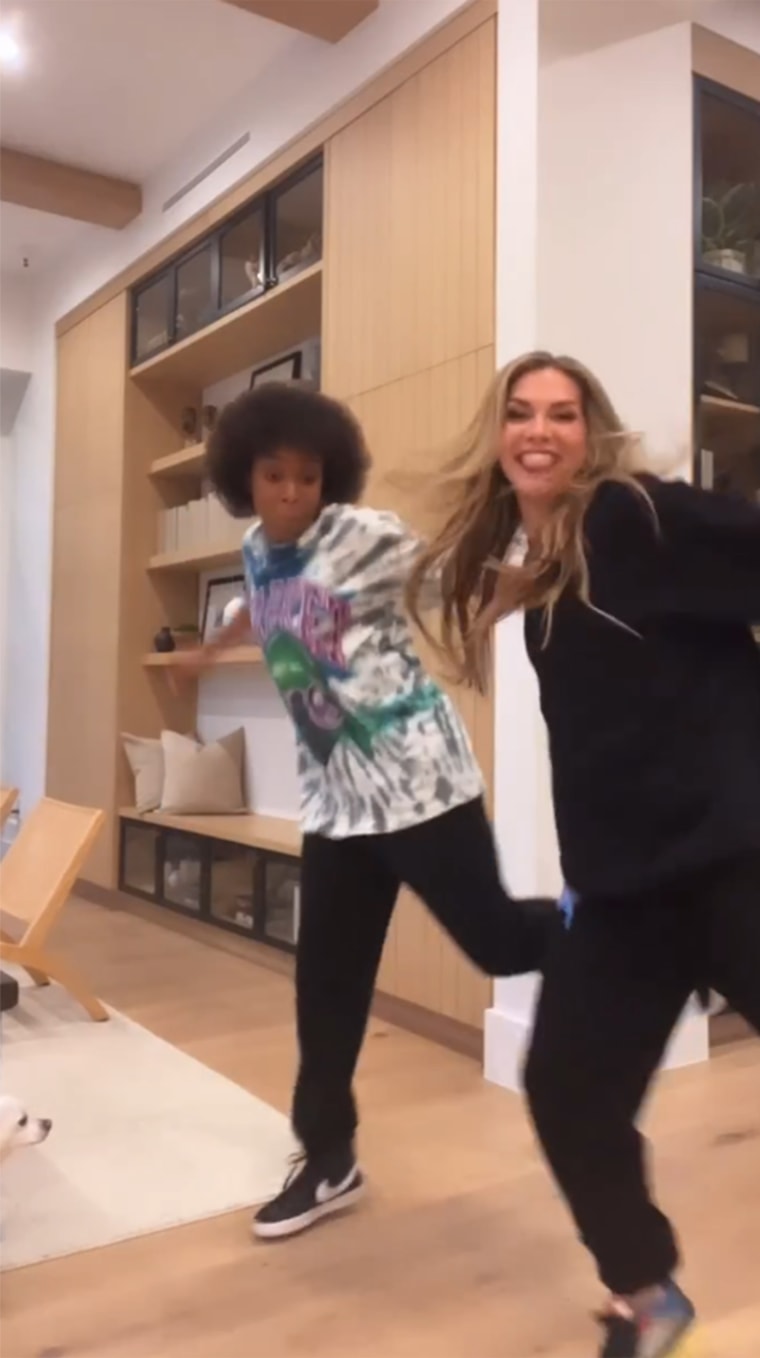 Holker Boss posted the same video on TikTok, sharing that she was "excited to be back" in a message written on the video. She expressed a similar sentiment in her caption, writing to viewers, "Missed you all! Happy to be back.. Which dance should I do next ?"
In the comments, fans and fellow celebrities shared sweet sentiments about Holker Boss' return to dancing, with one user on TikTok commenting, "So glad your still doing what you love momma! Keep dancing!!!!!"
Another fan wrote in the comments, "Good to see you smiling." 
She received plenty of love on Instagram too, with "Full House" star Jodie Sweetin writing, "Yes!!! Yes!!! Keep dancing mama…" 
"Love to see it!" former "Dancing with the Stars" pro Peta Murgatroyd added.
Prior to her husband's death, the couple — who both appeared on "So You Think You Can Dance" — would often shared videos of their own at-home dance routines, which would occasionally include their three children: Weslie, 15, Maddox, 7, and Zaia, 3.
On Aug. 22, Holker Boss posted her first dancing video since the death of her husband, sharing a TikTok featuring Weslie. In the short clip, the duo showed off their individual moves to a remix of the intro of "My Heart Will Go On."
While the video had no caption, a text overlay on the clip read, "When your life is a mess but you just trying to vibe."
In February, Holker Boss reflected on the support she received from fans in the months that followed her husband's death, including what she believed her family's purpose to be.
"My family and I have always said that we wanted to make sure that our purpose was lived out by bringing joy to people's homes, from dance or love," she said at the time. "And that's not going to change for us. It's going to feel a little bit different, but we know that that's our purpose, and we'll still do that to this day."