What a total Betty!
"Clueless" fans are in for a treat when "Lip Sync Battle" returns to the Paramount Network on June 14, because Alicia Silverstone pulls out all the stops and performs as fashion-obsessed party girl Cher Horowitz, her character from the 1995 smash comedy hit.
In a new midseason trailer, Silverstone — who is actually 41 but apparently has not changed at all in 23 years — can be seen wearing Cher's famous yellow-and-black plaid skirt suit as she lip-syncs to "Fancy" by Iggy Azalea featuring Charli XCX.
The song choice makes perfect sense to music lovers who remember Azalea borrowed Cher's iconic look for the song's video in 2014.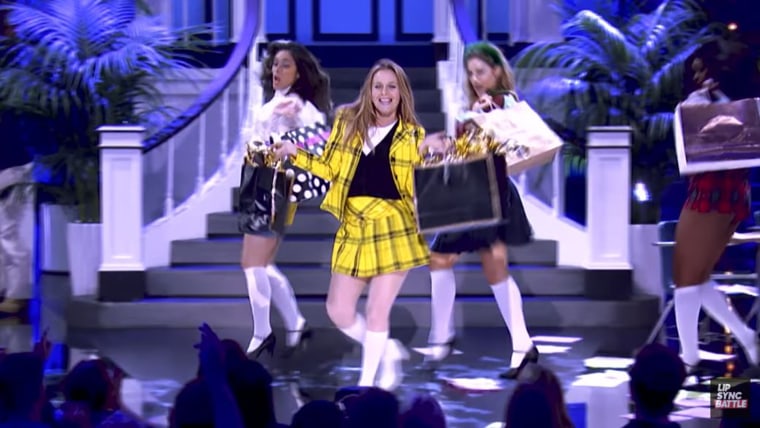 Silverstone competes against her "American Woman" co-star Mena Suvari on the star-studded premiere, which also features hosts LL Cool J and Chrissy Teigen.
As Silverstone performs, an excited Teigen can be seen screaming, "This is amazing!"
As if the model hasn't already made it clear she's a "Clueless" super fan. During taping last October, Teigen tweeted a behind-the-scenes photo of herself and her daughter, Luna, with the star.
Watch the trailer for the new "Lip Sync Battle" episodes and you'll be buggin' too!