Welcome to the world, Genesis Ali Dean!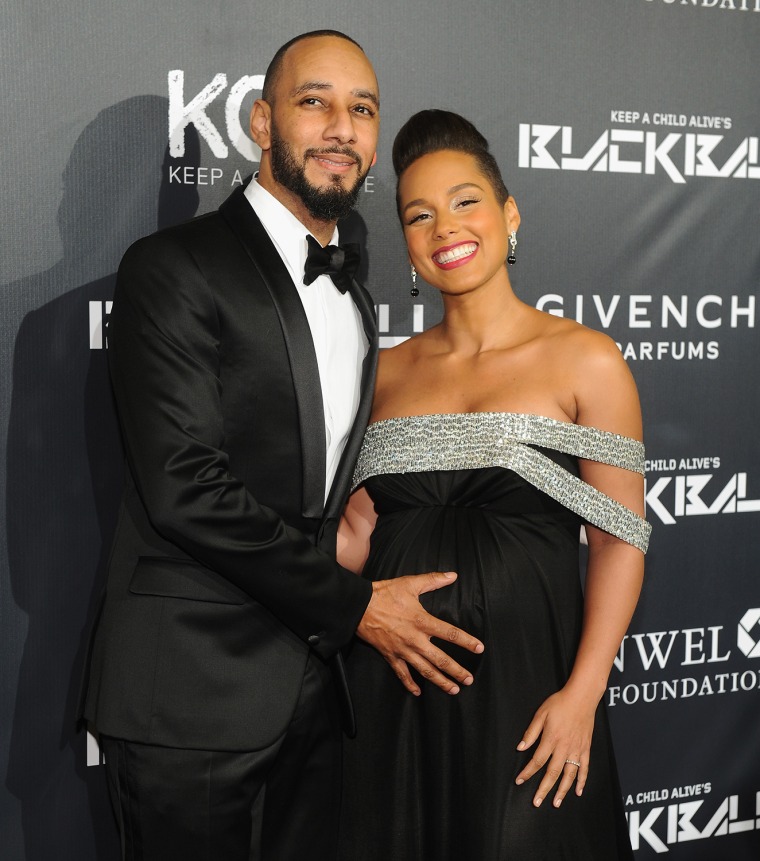 On Saturday, Alicia Keys gave birth to a baby boy. The Grammy-winning singer-songwriter shared the good news via Instagram with a copy of her son's footprints.
"The joy of joy is joy!! It's a boy!!" Keys wrote in a caption accompanying the photo. "We are so grateful!! #blessings!!"
In addition to showing off those wee little feet, the post also revealed that Genesis weighed in at 6 pounds, 5 ounces.
The birth of Genesis actually makes for a double dose of joy for Keys and her rapper-producer husband Swizz Beatz (aka Kasseem Dean). In 2010, the couple welcomed their first son together, Egypt Daoud.
"I think [Egypt's] super excited because he's not going to be the youngest anymore," Keys revealed in an interview with People magazine months before giving birth. "He's always kissing my belly."
Beatz has two other sons (Prince Nasir, 14, and Kasseem, 7) and a daughter (Nicole, 6) from previous relationships.
"I am very excited about having another child," Beatz told People. "I now have a bigger purpose in life, I love giving back to my children."
Follow Ree Hines on Google+.