Jess. Dean. Logan.
Real-life boyfriends, shmeal-shmife shmoyfriends. It's these three that will be with us forever.
Er. I mean, with Rory Gilmore forever.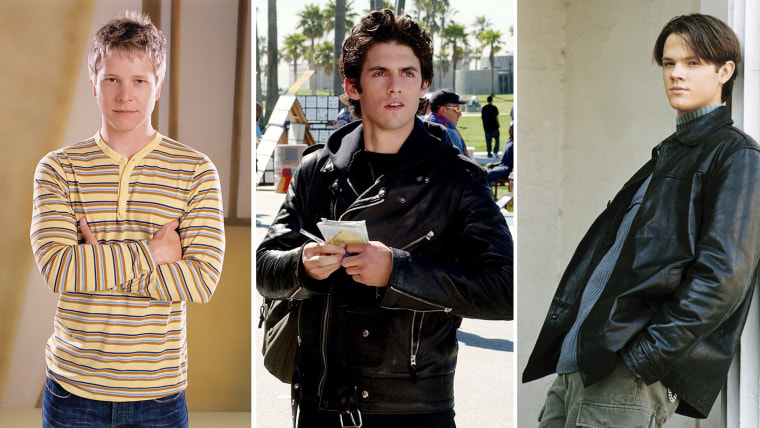 For "Gilmore Girls" fans, though, things do tend to get personal when it comes to Rory's trifecta of lovers. You've got your high school sweetheart with some morality issues, your dark, stormy, leather-jacket-wearing forbidden love, and your pompous but endearing blondie. When asked "Who do you think Rory should have picked?", you better have one name ready ... and a slew of sturdy arguments to defend him.
RELATED: 'Gilmore Girls' cast says revival is 'like a family reunion': Get a sneak peek!
Well, Team Logan might just be getting a shot of optimism to go with that cup o' Luke's. Alexis Bledel was spotted having a reunion with Matt Czuchry, the actor behind the Ivy-League-educated hottie of later season fame, while shooting Gilmore Girls: Seasons on Netflix.
Actor Tanc Sade, who reprises his role as Logan's friend Finn, in the new series, posted the photo to Facebook with a caption reading "#Rory & #Logan. Will they? Won't they? Hmmm." Come ON, Tanc. Our well being is at stake here.
RELATED: Netflix officially confirms 'Gilmore Girls' revival: 'Welcome back, girls'
Honestly, even this reporter (JESS AND RORY 4EVER!!! ... Ahem) can get behind the excitement of this photo.
One thing's for sure, Rory: If you're gonna throw your life away, he'd better have a motorcycle.