When the sun shines, Alex Trebek and Rihanna will shine together — at least, as far as "Jeopardy" answers.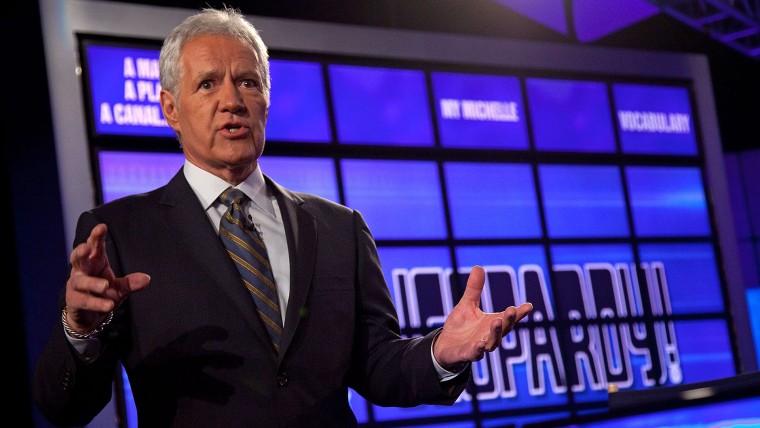 Trebek, who's no stranger to reading pop song lyrics on "Jeopardy," took on Rihanna's "Umbrella" this week, and luckily a YouTube clip shows the answer in all its glory.
In the clip, Trebek, reads the chorus of the 2007 song: "She sang, 'Now that it's raining more than ever... you can stand under my umbrella... ella, ella, eh eh eh.'"
Of course it's not the first time that Trebek has won the heart of the Internet by rap-reading "Jeopardy" answers. In 2014, Trebek read an entire category of rap lyrics (the category? "It's a rap"), which included lyrics such as Doctor Dre's "Never let me slip, 'cause if I slip, then I'm slippin'" (from "Nuthin' But a G Thang") and Grandmaster Flash's "Don't push me, 'cause I'm close to the edge/I'm trying not to lose my head" (from "The Message").
And in June, Trebek rapped the "Fresh Prince of Bel Air" theme song, making us all very happy.
Here's hoping that Trebek's musical interpretations will be here forever.