Alanis Morissette is bawk! Er, back.
The singer-songwriter recently rereleased her 1995 Grammy-winning, multiplatinum album "Jagged Little Pill," and during a Tuesday night visit to "The Tonight Show" she performed one of her biggest hits from it.
Sort of.
Morissette, decked out as a big chicken, was joined by a matching Meghan Trainor, Jimmy Fallon and one of Fallon's writing wingmen, Chris Tartaro, for their one-night-only group, The Jagged Little Chicks.
Check out their barnyard rendition of "Ironic" — and sing along, if you know the clucks!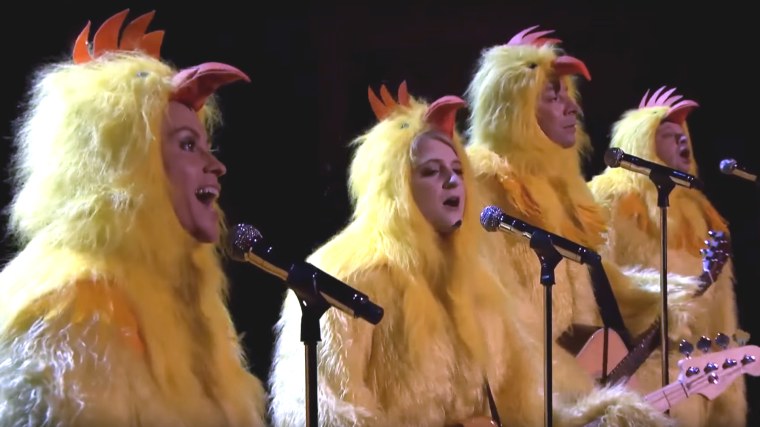 This isn't the first time Fallon has gotten feathery with featured guests. As part of The Chickeneers, Blake Shelton and Nick Offerman joined him for an all-cluck rendition of "Ho Hey."