For a generation of filmgoers, the mere mention of Alan Rickman stirs thoughts of cauldrons, cloaks and potions. He was and will always be thought of as the best bad guy or worst good guy — depending on how you prefer to remember Professor Snape — from the "Harry Potter" films.
Rickman, who died at the age of 69 after a battle with cancer, was truly beloved for bringing life to the complex character from J.K. Rowling's wizarding world.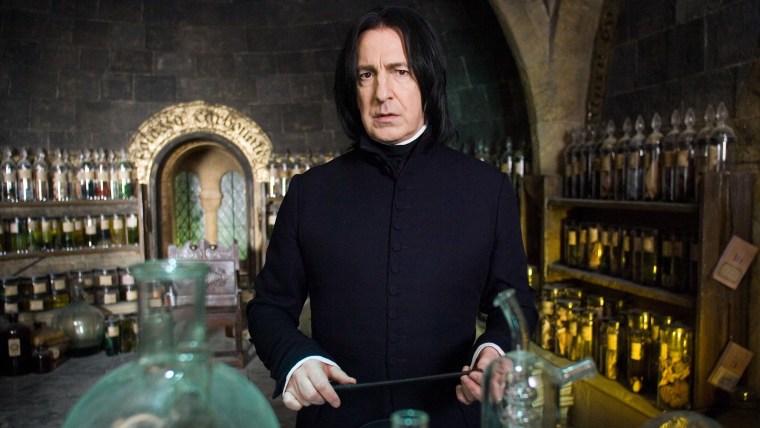 It's a fine role to be remembered for, but it's far from the only role worth remembering.
The actor's career spanned decades and was filled with parts and performances that will continue to entertain generations of fans long after his passing.
Celebrate his life with a look back at his amazing work:
1. 'Sense and Sensibility'
There were so many stand-out performances in 1995's "Sense and Sensibility" that Rickman's could have simply blended in as one of many among the likes of those given by Emma Thompson, Kate Winslet and Hugh Grant.
But the combination of the tender character Colonel Brandon and Rickman's sensitive portrayal made him one of the most memorable (and definitely the most swoon-worthy) elements in the romantic Jane Austen adaptation.
2. 'Galaxy Quest'
"Galaxy Quest" (1999) served as both a spoof of sci-fi films and a respectable sci-fi comedy of its own. Many of the best laughs came from Rickman, who took on the role of an actor who felt he was better than the convention circuit his was relegated to after playing a popular alien on an old "Star Trek"-eque series.
"By Grabthar's Hammer!" — his every line was deadpanned pointedly, dryly and perfectly.
3. 'Dogma'
Rickman isn't on screen for much of Kevin Smith's 1999 film "Dogma," but when he is, he's an absolute scene-stealer.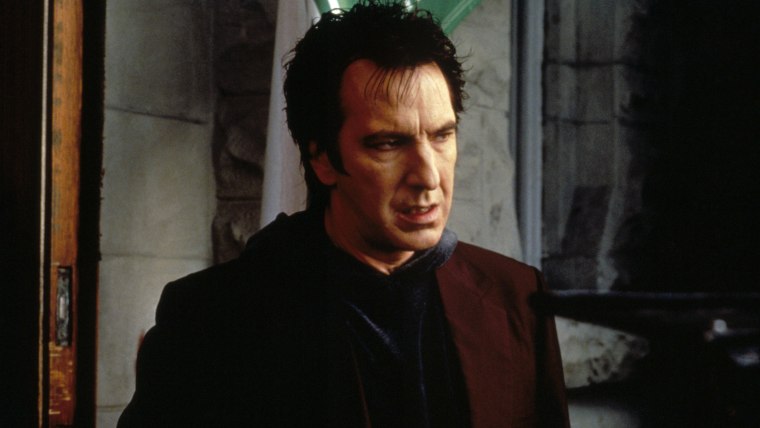 His play on Metatron, aka the voice of God, made for the ultimate archangel with an attitude.
4. 'Love Actually'
Some find "Love Actually" (2003) to be the quintessential light romcom, while others find it to be a bit sappy. But there's nothing light or sappy about Rickman's performance as a husband who gives into temptation despite having a solid partner.
The actor somehow brings a sense of sympathy to a character who deserves little.
5. 'Truly, Madly, Deeply'
In 1990, there were two motion pictures about romances that carried on after death. In "Ghost," Patrick Swayze's Sam came back to right wrongs and say goodbye. In "Truly, Madly, Deeply" — dubbed "the thinking man's 'Ghost'" at the time" — Rickman's Jamie came back to impose himself on his partner Nina, so that she would move on from their great love.
Both films were moving, though it could be argued that Rickman delivered the more powerful beyond-the-grave performance in this tearjerker.
6. 'Die Hard'
Sure, he could do romance and comedy, but what about action? Rickman proved he couldn't be bested as a big-screen baddie in 1988's "Die Hard."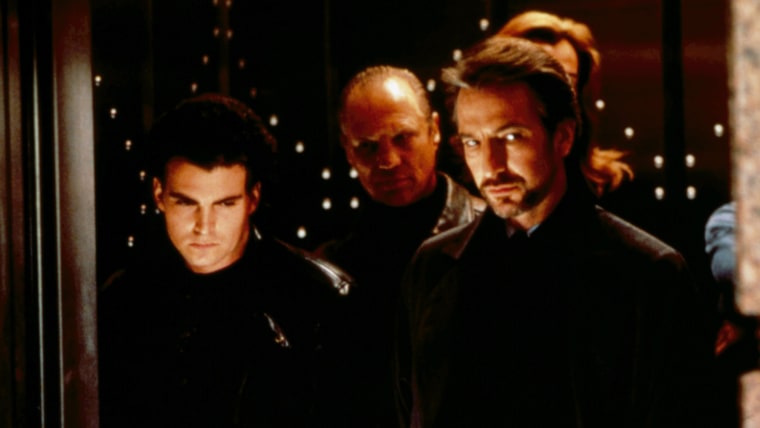 His Hans Gruber was the ideal evil foil for Bruce Willis' good guy John McClane.
7. 'Robin Hood: Prince of Thieves'
When the tale of "Robin Hood" returned to the big screen in 1991, Kevin Costner's do-gooder required a menacing man to rally against, and he got it (and then some) opposite Alan Rickman's Sheriff of Nottingham.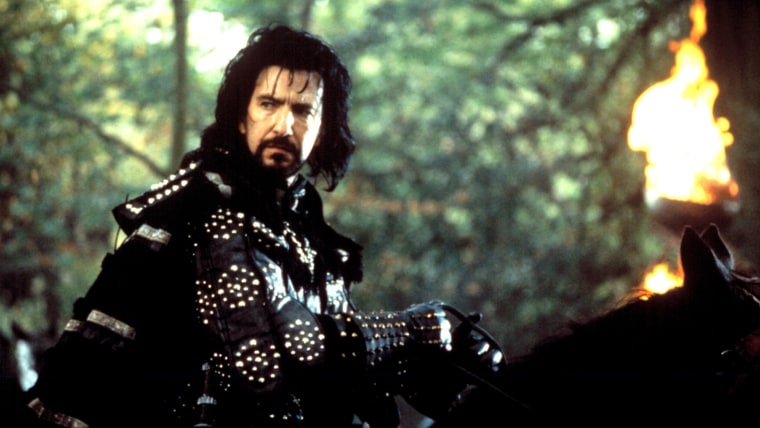 Rickman went big in the role, squeezing every bit of drama (and even comedy) out of his lines for the larger-than-life villain.
Follow Ree Hines on Twitter.