Want to make Al Roker's week?
Just surprise him with a visit to the set of his favorite movie franchise!
The TODAY team, with a little help from new "Ghostbusters" director Paul Feig, surprised Roker with the announcement Friday.
"I know you're a massive fan of the original ones, and so we cannot wait to see you next week," Feig told Roker in a video. "Because as we like to say here on the 'Ghostbusters' set: 'Who you gonna call? Al Roker!'"
Roker, who had no idea this was planned, wigged out, exclaiming, "Shut the front door!" Then added, "I am so thrilled, I cannot wait."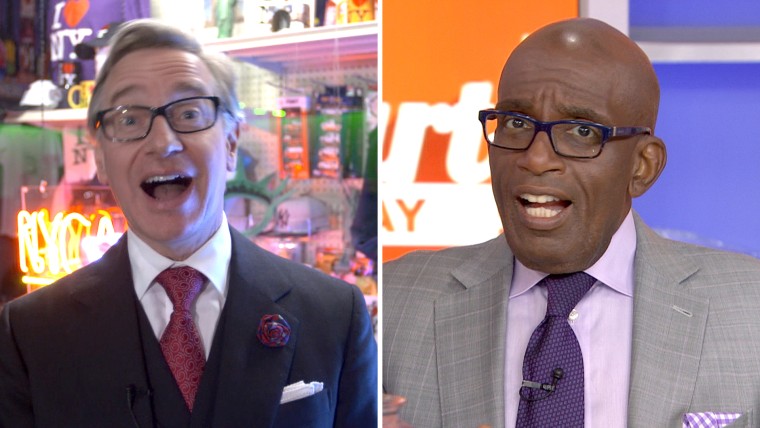 Earlier in the show, Roker had fielded a question from the Friday Fishbowl: What are three things on your bucket list?
He had at least two prepared: Try to climb Mt. Kilimanjaro and see all of the Wonders of the World. His third thing, well, he wasn't sure. But once Feig invited him to the Boston set, that third thing was clear.
"I'm done!" said Roker, who agreed that he would try to work a cameo into the film. "I got a jumpsuit all ready!"