Al Pacino is such a living legend and so closely identified with the Oscar-winning "Godfather" series of films, it's hard to imagine that no one but director Francis Ford Coppola thought he was right for the role — including Pacino himself!
"When Francis Coppola wanted me, I thought, 'He's sort of wrong; I think that's not the right casting,'" the Oscar winner revealed during a visit to TODAY Monday. "The studios didn't want me at the time at all. I was unknown at the time. But he fought so hard for me, and it was part of his vision."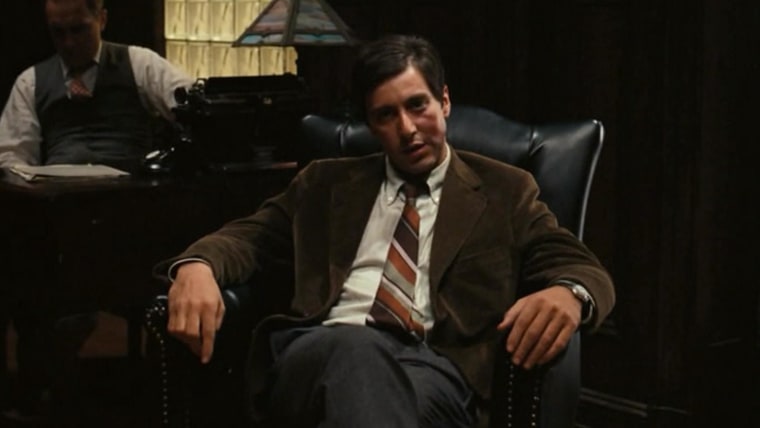 That might explain why Pacino was willing to go along with writer/director Dan Fogelman, who envisioned the actor in the title role of the new movie "Danny Collins," even though he isn't musically inclined.
"I've always wanted to play someone who could sing and dance, even though I can't," said Pacino, who plays an aging rock star who changes his life after reading a long-misdirected letter from John Lennon. "[Dan] was so keen on my playing the role!"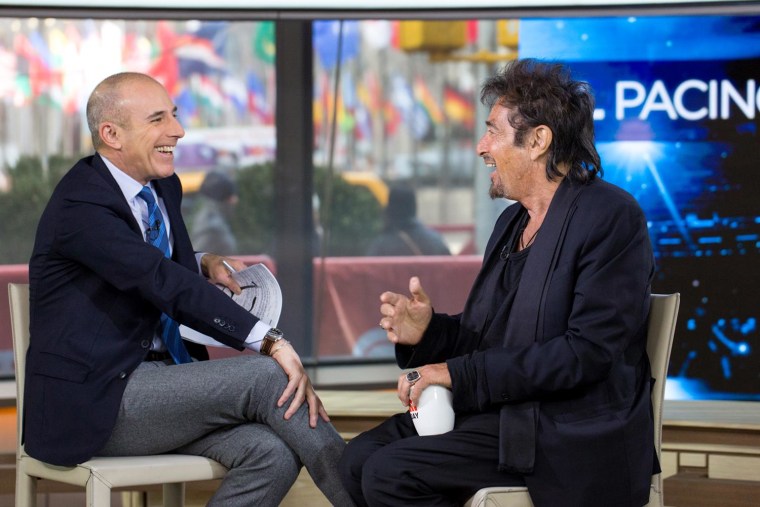 That lack of a musical gene seems to have skipped a generation. Pacino noted that his 14-year-old son Anton (who has a twin sister Olivia) was able to sing one of the movie's songs "Hey Baby Doll" just fine. "Of course I would lose ... the notes, the music of it," he admitted.
Whether they can help him with his roles or not, Pacino is clearly a doting dad to his teenagers (plus full-grown daughter, Julie Marie). "[Anton's] really special; so [are] my daughters," he said, and he agreed with Matt Lauer that life was pretty good right now.
"I'm still standing here, as they say," said Pacino.
"Danny Collins" is currently in theaters.