Warning to the boys who don't believe in women's equality! Jennifer Lopez won't stand for that — or haven't you seen the righteous new video for her single, "Ain't Your Mama"?
Lopez, 46, makes no secret of how she feels about gender roles that get a little too — shall we say— retro in the five-minute video, which kicks off with the singer slamming down the phone after an argument with the man in her life.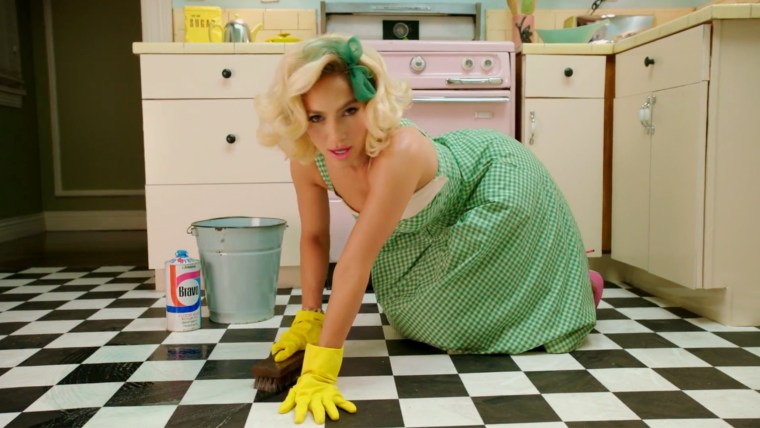 As the song cues up, we hear samples from some of the most historic women's rights speeches ever given, including Democratic presidential contender Hillary Clinton's groundbreaking 1995 speech on women's rights in Beijing.
And that's only the beginning!
The former "American Idol" judge goes on to play the role of urging women everywhere to empower themselves. "We have a big, big problem, ladies," Lopez says, throwing her hands up in frustration.
RELATED: Jennifer Lopez on split with Marc Antony: 'It was not easy to find forgiveness'
We also see Lopez take a trip through pop culture history, appearing in stereotypical women's roles from several eras, including a Rosie the Riveter-type factory worker, a doting 1950s housewife, a "Mad Man"-style secretary taking dictation and an '80s businesswoman straight out of 'Working Girl."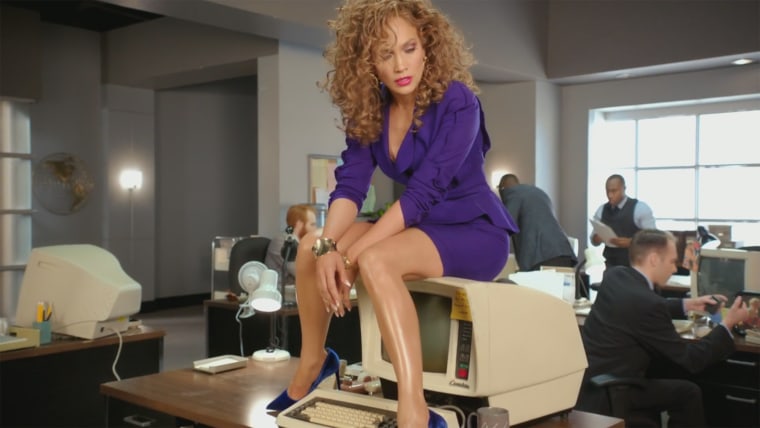 Yet, the song's lyrics are more personal than political. Lopez pleads with a lover to grow up and meet her halfway. "I ain't gonna be cooking all day, I ain't your mama, I ain't gonna do your laundry, I ain't your mama!" she warns.
The video ends with a rousing call to arms to ladies everywhere — and one heck of a fun dance sequence.
Watch "Ain't Your Mama" above.