In collaboration with Huff/Post 50, we're doing a three-day series featuring some of the most inspiring people who are 50 and over, from risk-takers to people who have completely reinvented themselves. 
Mignon Williams had built a successful 25-year career with Xerox — she started as a sales rep, and quickly ascended the ranks, eventually becoming vice president of the company. 
But then the economy changed drastically. Williams had to lay off hundreds of people over a five-year period, always thinking in the back of her mind that it could one day happen to her too.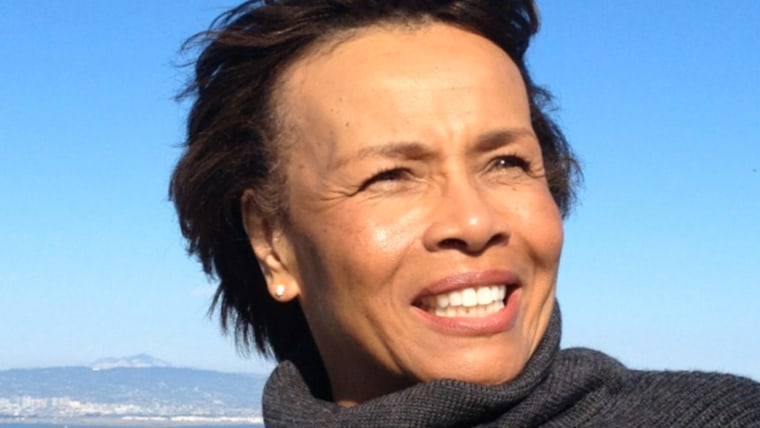 At the age of 55, it finally did. Williams was disappointed and uncertain about her future. And then, when it looked like things couldn't get worse, her health started to decline. 

Williams started to feel achy and had trouble breathing, and eventually discovered she was suffering from a chronic lung condition known as severe emphysema. And after contracting of Lyme disease, she began to suffer from debilitating arthritis, too. 
With the loss of her career and the deterioration of her well-being, Williams felt like her like was spinning out of control. That is, until her daughter, Jocelyn, a massage therapist and yoga teacher at the time, encouraged her to try yoga.
Williams thought it was a bunch of nonsense, so she just kept saying, "Oh sure, I'll try it someday!" 
But while on a beach trip with a friend later that year, Williams finally tried a class. The instructor was middle-aged, round in the middle and had gray hair. 
Williams thought, "Hallelujah! If she could do it, so could I." 
From there, her love of yoga took off, eventually leading her to take a 200-hour yoga teacher training and to begin giving yoga classes and private lessons. And now she's found her calling, regardless of the fact that she's tethered to an oxygen tank. 
At age 66, she still teaches yoga classes three times a week. And though you won't see her doing a headstand anytime soon, she knows firsthand that reinventing oneself is something that can always be done — no matter the age.