Joe Perry wowed the crowd at Madison Square Garden Saturday night when he joined Billy Joel on stage at his concert for a performance of "Walk This Way."
But shortly after his performance at Madison Square Guarden, the famed guitarist of the rock band Aerosmith collapsed backstage.
Paramedics arrived to his dressing room and worked on the 68-year-old who was experiencing shortness of breath. They inserted a tracheal tube to clear his airway and gave the rocker oxygen. Perry left the venue on a stretcher and was admitted to the hospital, where he remains as of Sunday afternoon.
In a statement to TODAY, a representative for Perry said that "Following a guest performance during Billy Joel's show last night at Madison Square Garden, Joe Perry experienced shortness of breath and was treated backstage by paramedics who gave the guitarist oxygen and used a tracheal tube to clear his airway before taking him to a hospital. This morning Perry remains in the hospital where he is alert and responsive. The Aerosmith guitarist will be unable to appear today at Rock And Roll Fantasy Camp in Florida and apologizes to those attending. Perry is expected to return to the road later this month."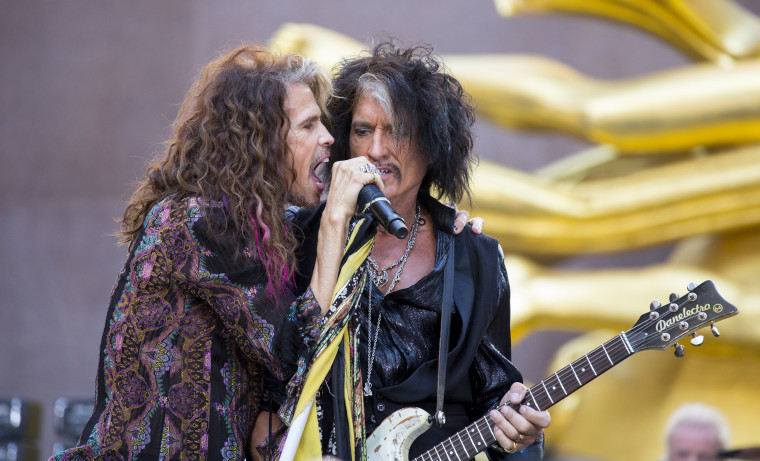 Unfortunately, this is not the first time Perry has needed medical help at a performance. In 2016, Perry collapsed onstage while performing at the Amphitheater on Coney Island Boardwalk with rock group Hollywood Vampires, which also featured Johnny Depp and Alice Cooper. Fans reported that the rocker stumbled behind an amplifier during the show and collapsed.
Perry recently released a new song, "Quake," with vocals by Gary Cherone of Extreme, and plans to go on a solo tour along Cherone and Aerosmith member Brad Whitford. Perry and Aerosmith co-founder and lead singer Steven Tyler are set to begin an Aerosmith residency with the crew in Las Vegas starting in April 2019.
Here's hoping Perry is "Back in the Saddle" in no time!