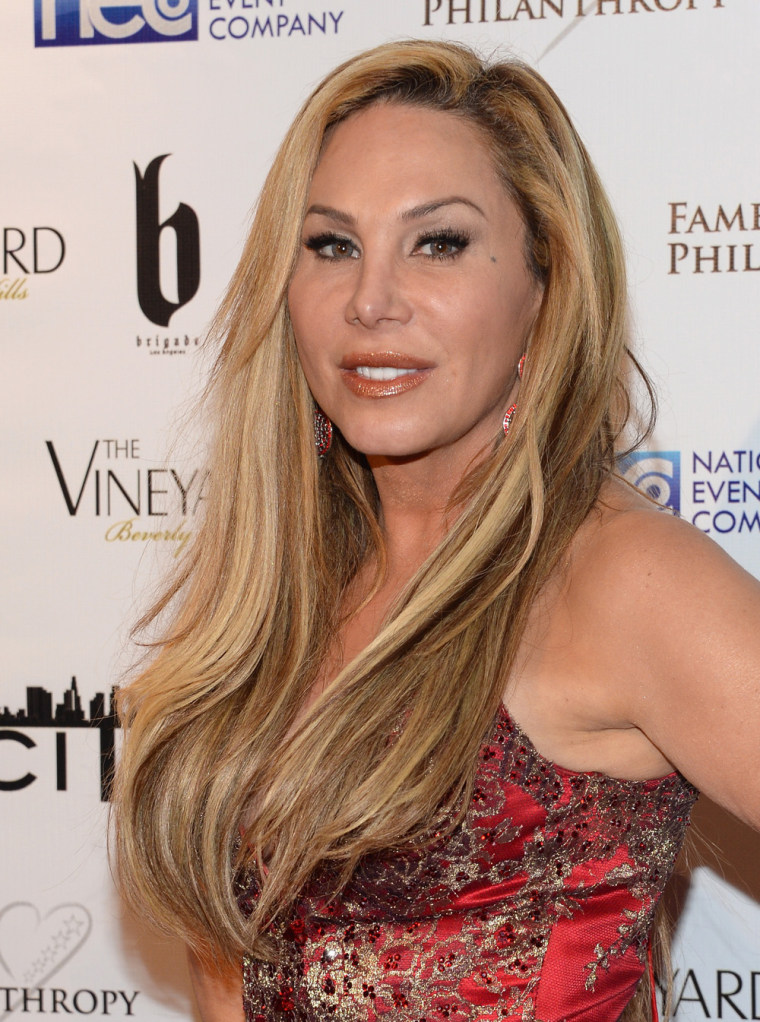 "The Real Housewives of Beverly Hills" is going to get an extra dose of drama when Bravo's hit reality show returns. Original cast member Adrienne Maloof told Us Weekly that she's back for season five.
"I was approached by the producers to come back," the businesswoman told the magazine. "It just made sense to maybe take this and come full circle from where I left off."
Bravo declined to comment. A source with ties to the show confirmed her return to TODAY.com, saying Maloof's role will be "nothing major." She'll "be seen at a party or two," the source said.
"There were some unfinished situations that I felt the need to kind of mend," Maloof told Us.
The shoe designer famously left in season three, and refused to participate in the show's reunion taping. During that season, Maloof had feuded with Brandi Glanville over the latter allegedly sharing sensitive family information. Maloof, who was formerly neighbors and friends with fellow original cast member Lisa Vanderpump, also squabbled with the restaurateur in previous seasons. 
Glanville, Vanderpump, Yolanda Foster, and sisters Kim and Kyle Richards will all be back in season five. The show has also reportedly added Lisa Rinna, the wife of Harry Hamlin, to the cast. 
Maloof is a fan of Rinna's, and told Us she's "lovely." "She has been around (the show) enough to kind of see what it is," Maloof told the magazine of the "Days of Our Lives" actress, who already knows the women on the show. "She's not going to take any nonsense."
Follow Anna Chan on Google+.