The whole point of going to an Adele concert is to see her perform — and joke around, chitchat and just generally be amazing — live.
So looking at her through a lens during the show makes no sense at all. And that's a lesson one fan learned Sunday night from the hit-maker herself.
"Can you stop filming me with a video camera, because I'm really here in real life?" Adele said, singling out a woman in the crowd at Italy's Arena di Verona. "You can enjoy it in real life, rather than through your camera."
Of course, plenty of other people had their phones' cameras aimed at the stage — including the one who captured Adele calling out this fan — but this wasn't just a phone-filming situation. This was practically a pro setup.
MORE: Adele forgets the lyrics to her own song onstage and has the best reaction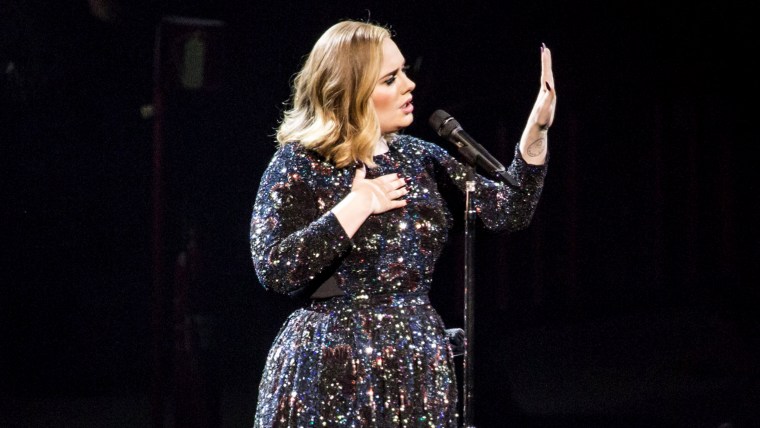 "Can you take your tripod down?" Adele continued. "This isn't a DVD. This is a real show. I'd really like you to enjoy my show because there's lots of people outside that couldn't come in."
You can't argue with that logic! But then again, why would you argue with Adele at all? Just put the camera down.
Follow Ree Hines on Twitter.