Fellas, if you have a romantic occasion coming up, you might want to put a little extra work into your love-note game. It looks like Adele's partner, Simon Konecki, just raised the romantic bar!
The "Hello" singer has been closing out her shows with a shower of white confetti covered in lyrics lately. But at the end of Sunday night's concert in Nashville, there was something different about the tiny strips of paper.
Instead of just lyrics on white, there were also love letters in pink.
Just in time for Adele and Konecki's five-year anniversary, the messages read "Happy anniversary," "I love you," "You are an angel" and more.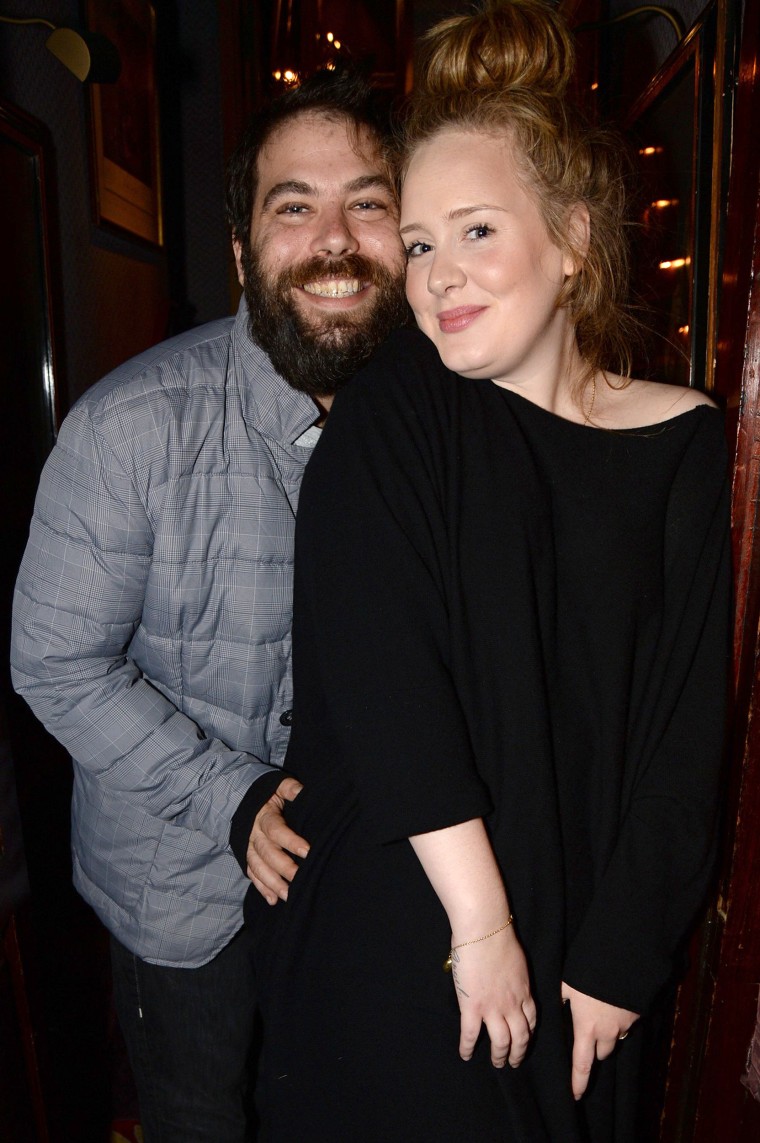 The sweet sentiments on bright scraps were obviously a surprise to Adele.
"We've got pink confetti tonight!" she said as the messages floated down.
While Konecki hasn't officially claimed responsibility for the confetti and Adele hasn't confirmed that he was behind it, the timing and the sentiments certainly make him the prime suspect.
"My man now is a true man," Adele declared at the same show following a tale of past heartbreak. "Let's give him a round of applause.
Perhaps fans at her next shows should keep an eye out for blue confetti — after all, her son with Konecki, Angelo, turns 4 Wednesday.