Set your DVRs now, or start loading up on the caffeine: Adele and James Corden are going for a ride on "The Late Late Show" Wednesday.
A teaser for the show's ongoing skit "Carpool Karaoke," in which Corden drives around a musical celebrity while they belt out tunes, dropped on Tuesday — and we can't wait!
There is at least one small change, however: Corden is saying "Hello" to Adele from the other side of the car this time, as he's driving her around in the U.K.
MORE: Hats off! Carrie Underwood, James Corden hit the road for Carpool Karaoke
But it looks like the pair do more than just drive and sing — apparently Adele has some hair issues she wants to get some help with!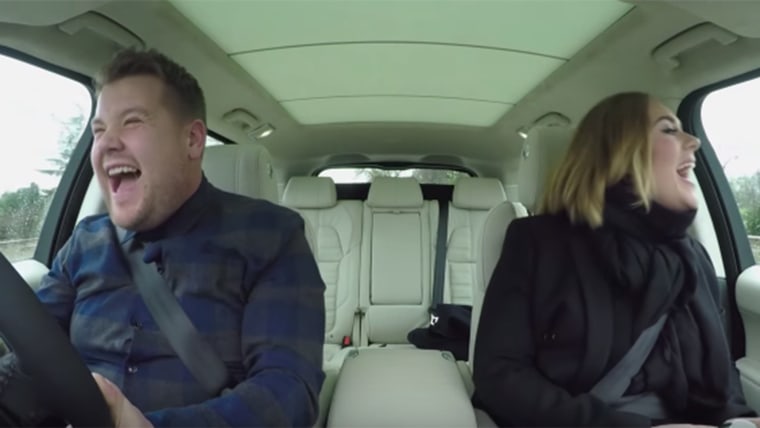 MORE: James Corden joins One Direction for hilarious Carpool Karaoke
The singer is gearing up for her 2016 tour months after dropping her incredibly successful album, "25," last year. Soon after its release, she stopped by TODAY to chat with the team about what life is like as a superstar.
"I've never been happier," she told Matt Lauer. "And I've never been healthier."
Follow Randee Dawn on Twitter.