As Adele wrapped up the last of her six consecutive sold-out shows at London's O2 Arena Tuesday night, the concert hit an emotional note when the singer led the stadium in paying tribute to Brussels.
In addition to her usual fun banter, the singer took a moment to honor the victims of the terror attacks in Brussels that killed more than 30 and injured 260 others.
"This is 'Make You Feel My Love,'" she said, "and this is for Brussels tonight."
Adele asked her fans to sing along as she belted out the ballad.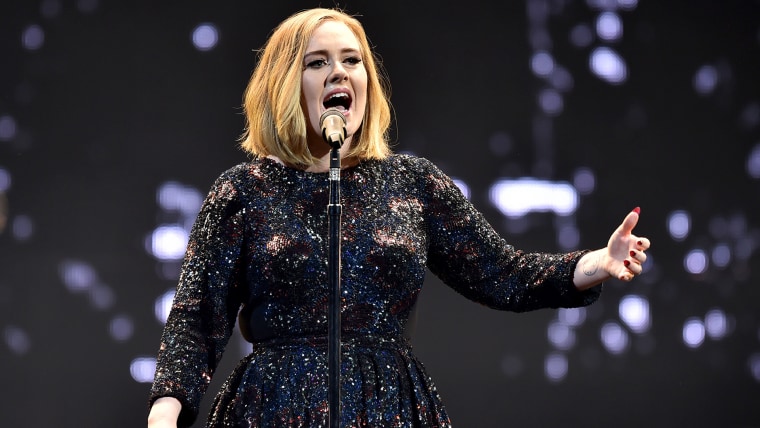 MORE: Worldwide support for Brussels pours in on social media
The song — written by Bob Dylan and recorded by Billy Joel and many others before Adele covered it for her album "19" — is about a romantic love, but it made for a moving tribute that fit the occasion Tuesday.
"When the evening shadows and the stars appear / And there is no one there to dry your tears / I could hold you for a million years / To make you feel my love," she sang.
It was a powerful performance, and while it's difficult to see the singer in the fan-filmed clips, a sea of lights is visible as concertgoers raised their phones high during the song.
RELATED: Brussels plaza covered in chalk-drawn messages paying tribute to city, victims
"I don't think I've ever actually been so moved in my life at one of my shows," Adele told the crowd when it over. "It was just so beautiful. Thank you very much for doing that. ... I think they heard us."
Follow Ree Hines on Twitter.