While taking home four prizes at the annual Brit Awards Wednesday night, Adele used her platform to offer high-profile support for another pop star — Kesha.
As she ended her acceptance speech for the female solo artist award, the 27-year-old singer thanked her own management and record label "for embracing the fact that I'm a woman and being encouraged by it."
She added: "I'd also like to take this moment to publicly support Kesha."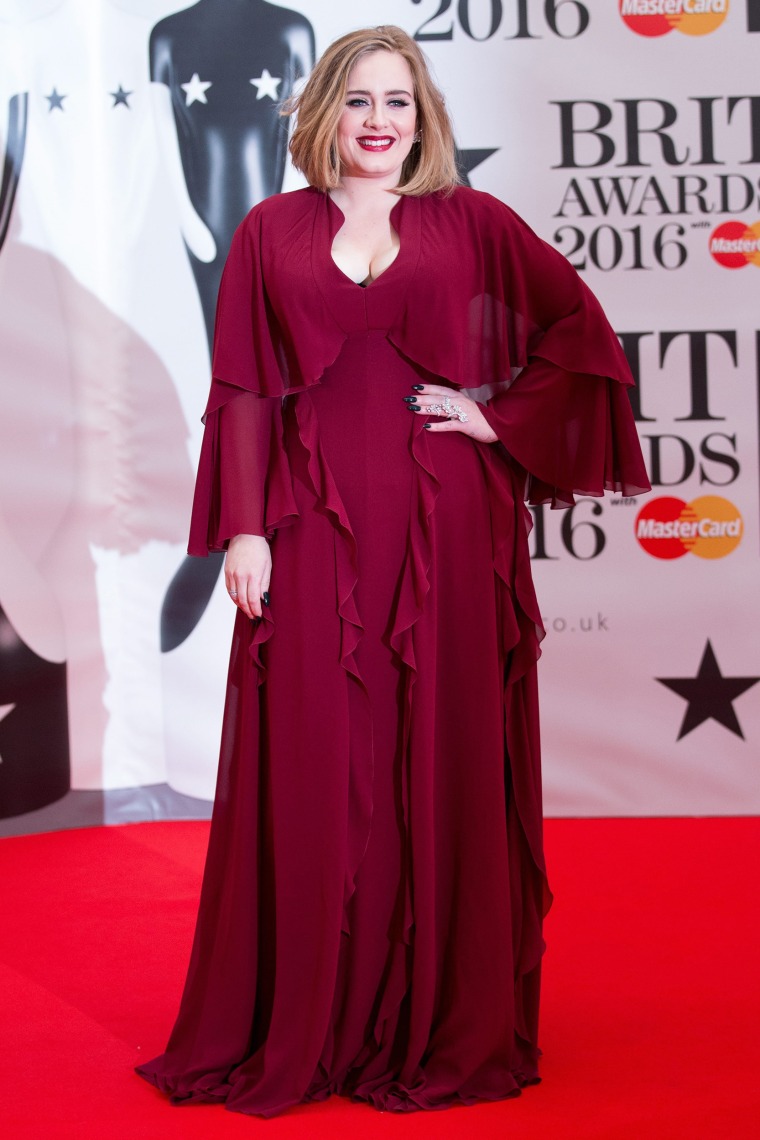 MORE: What you need to know about #FreeKesha and the high-profile dispute
Kesha's name has been in the news in recent weeks because of her court battle with music producer Dr. Luke, who she says drugged and sexually abused her and who would not release her from her contractual duties with his company. She lost a preliminary injunction bid last week that would allow her to record and release music without him.
Dr. Luke, whose real name is Lukasz Gottwald, has not been charged with a crime and says the Kesha is lying in an effort to break her contract. Gottwald released a statement Monday saying, "the allegations against him are outright lies that have been advanced to extort a contract renegotiation and money."
Adele's comments came during a busy night for the "Hello" singer, who won the coveted "album of the year." These were Adele's first Brit awards since 2013; she now has eight Brits total.
MORE: Adele 'cried pretty much all day' after Grammys audio glitch
And she got another prize: a quick kiss on her way to the stage from Justin Bieber, who performed two songs and picked up an award for best international male.
Other winners included Bjork (best international female) and Coldplay (best British group). An emotional tribute to the late David Bowie featured Annie Lennox, Gary Oldman and Lorde and was cheered by both the audience and Bowie's son Duncan Jones.
But really, it was Adele's night.
"To come back after so long away and be so warmly received is really lovely," she told the audience. "And to all the other girls that were nominated, thank you for letting me be in your company. You're all incredible. You're all amazing, and it's a privilege to be alongside you."
Follow Randee Dawn on Twitter.