Happy birthday, James Corden!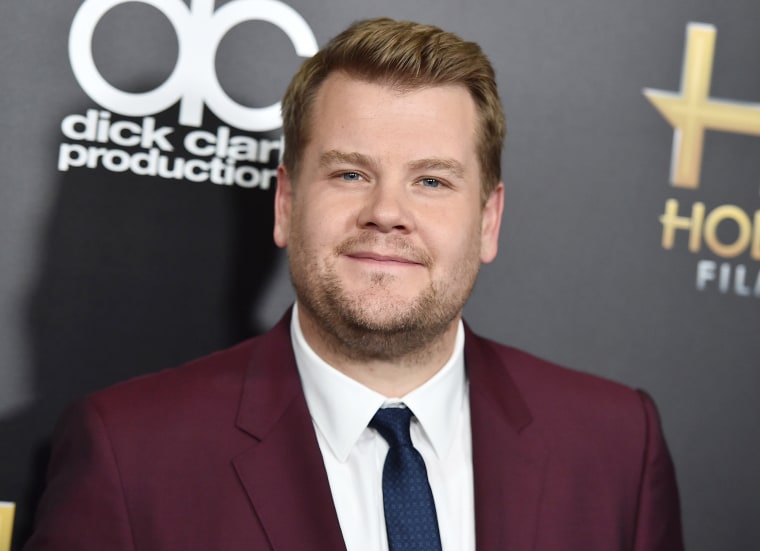 Monday is the "Late Late Show" host's 38th birthday and we're celebrating by reliving all the music and memories the fun-loving Brit has given viewers in the form of Carpool Karaoke. The segment launched in March 2015 with special guest Mariah Carey and became an instant fan favorite — one that's inspired Adele to sing along to a Spice Girls classic and first lady Michelle Obama to rap with hip-hop icon Missy Elliott.
Sounds like a party! In honor of the Emmy-nominated birthday boy, here are seven of our favorite Carpool Karaoke clips.
1. Adele
Adele's segment was so epic, it broke YouTube records to become the most-watched late night clip ever! The chatty "Hello" singer belted out her own hits —and then blew Corden's mind by singing along to the Spice Girls' "Wannabe" and rapping Nicki Minaj's "Monster" verse.
2. Michelle Obama
FLOTUS in the front seat! Michelle Obama was thrilled to simply sit up front and enjoy the radio — something the music-loving first lady hasn't been able to do for the past eight years. She sang along to Stevie Wonder and Beyoncé jams — and then rapped "Get Ur Freak On" with special guest emcee Missy Elliott.
RELATED: Michelle Obama rocks Carpool Karaoke with James Corden — and surprise guest Missy Elliott
3. Gwen Stefani
Gwen Stefani sang both No Doubt and solo hits, with a little help on those big choruses from Corden and movie star pals George Clooney and Julia Roberts. Then, the whole A-list gang sang Queen's "We Are The Champions"!
4. Broadway all-stars
Broadway stars Audra McDonald, Jesse Tyler Ferguson, Jane Krakowski and "Hamilton's" Lin-Manuel Miranda brought show tunes to the car pool!
5. Carrie Underwood
Country star Carrie Underwoodsang her twangy hits "Smoke Break" and "Jesus Take The Wheel" and even made a pit stop to help Corden shop for cowboy hats and boots. Yee-haw!
6. J.Lo
After tearing through "Booty" and "Jenny From the Block," superstar Jennifer Lopez paused to trade hilarious messages with Leonardo DiCaprio after Corden sent the Oscar winner a prank text from J.Lo's phone.
RELATED: Naked truth: Red Hot Chili Peppers in Carpool Karaoke is almost too much fun
7. Red Hot Chili Peppers
Corden stripped down — literally — for his ride with the Red Hot Chili Peppers. The Peppers told bawdy tales and the whole gang sang "Give It Away," "Under the Bridge" and more.
Thanks for all the late-night fun!