Our list of reasons we love Adele just keeps getting longer and longer.
Now, somewhere between "makes us laugh," "remains relatable" and "could not be nicer," we're adding an unexpected entry: twerks!
Yes, during a recent performance at London's O2 Arena, the "Hello" singer leaned forward to talk to a fan and suddenly realized that she might have accidentally delivered the dance move.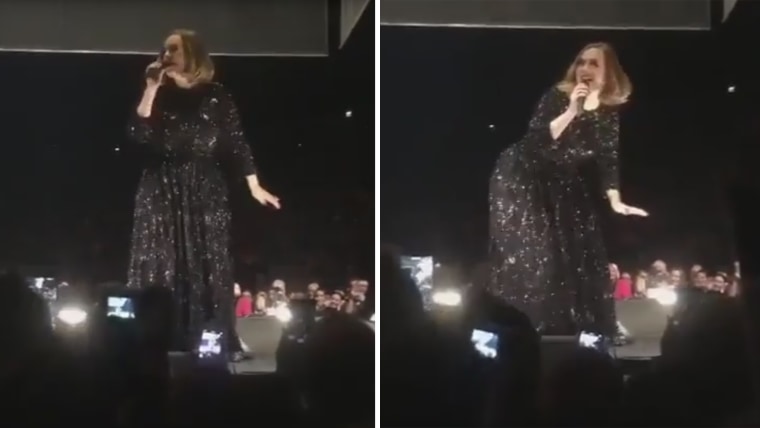 "I think I just twerked!" she told the crowd. "You notice I can't do it that well. My whole body has to move. Watch."
What followed was a downright adorable — if we can call twerking that — attempt.
MORE: Feel the love! Adele brings couple on stage seconds after they're engaged
After a couple of good bounces, she smiled and joked, "My bum could break my back it's so enormous."
And there she goes being relatable again!
Follow Ree Hines on Twitter.