There's not a lot of upside to be had in the split between Angelina Jolie and Brad Pitt.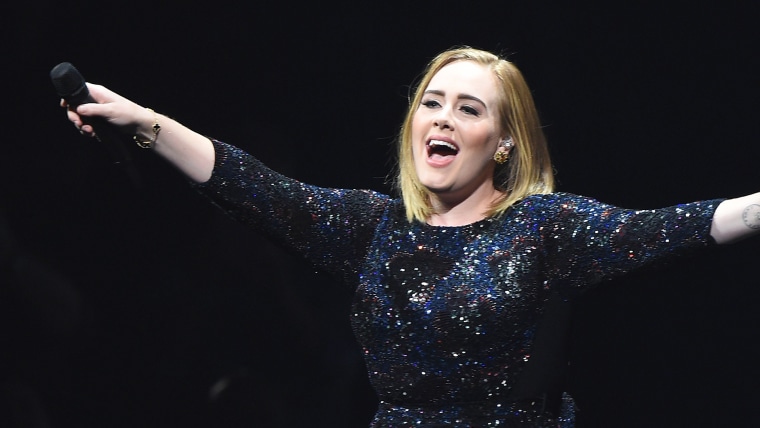 But maybe it helps a little bit to know that they have the greatest purveyor of breakup songs in the universe in their corner: Adele.
MORE: Adele forgets the lyrics to her own song onstage and has the best reaction
The chanteuse behind hits like "Hello" and "Rolling in the Deep" dedicated her entire New York City show on Tuesday night to Brangelina, just hours after the news broke that Jolie had filed for divorce, citing "irreconcilable differences."
"I need to address the elephant in the room," she told the audience at Madison Square Garden, reported the New York Daily News. "I don't know them personally, but it feels like the end of an era."
MORE: Angelina Jolie, Brad Pitt divorce news breaks internet's heart, sparks flood of memes
Naturally, critics and fans commiserated with her:
In this case, it's nice to know that if we're crying, Adele is crying right alongside with us.
Follow Randee Dawn on Twitter.