For some, burping in front of thousands of people would be reason to run and hide. For Adele, it's reason No. 3,874,683,257 why we want to be her best friend.
While performing at the Glastonbury Festival in Glastonbury, England on Saturday, Adele called a fan named Maria onstage to take a selfie with her. Maria was appropriately starstruck and, from the looks of it, forgot how to work her cell phone and/or fingers.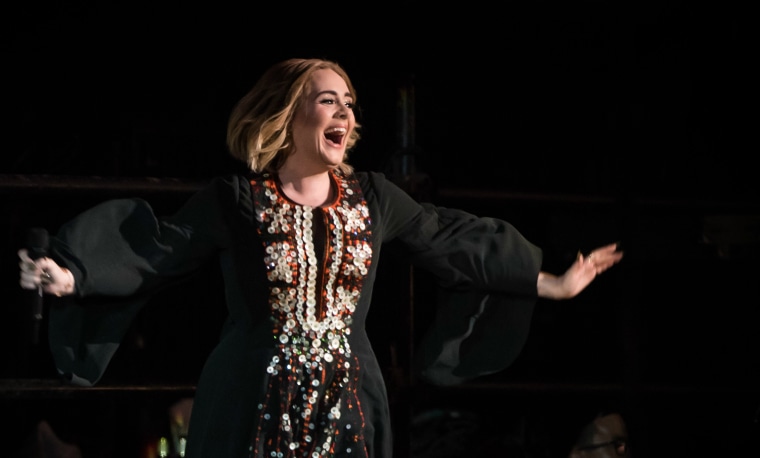 RELATED: Adele raps Nicki Minaj, professes love for Spice Girls, sings in Carpool Karaoke
Adele, being the benevolent goddess she is, offered to take over the mechanics and snap the photo herself. So she took Maria's phone from her, and, well ...
"Oh my God, I just burped!" she said with a cackle, before later blaming it on a "dirty burger" she ate before coming onstage. Adele didn't have to admit to the burp — or the burger — so the fact that she did makes her that much more charming and relatable.
She sent Maria off with a hug, a photo, and a truly one-of-a-kind memory. The incident has been fittingly dubbed "Glastonburpy."
It's no news that Adele has a wicked sense of humor on top of her powerful pipes. Last fall, she pranked a room full of fans by showing up to a competition for Adele impersonators ... disguised as a nanny named Jenny.
RELATED: Adele pranks Adele impersonators disguised as an impersonator, 'Jenny'
We can only imagine a burger with Adele comes with a side of laughs (and make-up tips). Let us know if you ever want to grab a Whopper, girlfriend!