"Who cares?!"
"Get this crap off TV."
"It's all scripted anyway."
Yes, people love to hate reality TV. (Just take a look at the comments on our Facebook page!) Yet when we offer something about the Kardashians' latest hijinks, Gene Simmons' thoughts on marriage, another "Teen Mom" in trouble or what have you, readers can't stop clicking on the stories to get the details and comment on what just happened on the latest episode of their least favorite reality shows.
Or should we say "secret guilty pleasure" shows? It's OK. We all have them. Some of us openly embrace our love for reality TV, while others hope our friends and family never see our DVR schedules. Here's what the Entertainment team not so secretly enjoys: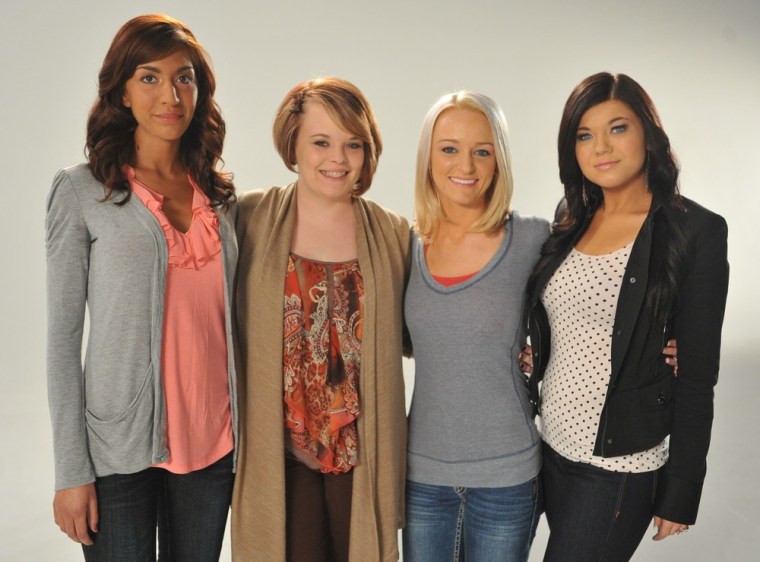 'Teen Mom'
If I was trapped on a desert island with only MTV's "Teen Mom" to watch, I'd do just fine. After all, I've been trapped on a plane, treadmill and other places where my only television programming was my "Teen Mom" subscription on my iPad (yes, I PAY EXTRA to watch the show on my iDevices; that's how bad it is) and I fared just fine. I'm not saying it's something I'm proud of. I do what I can to keep the stranger in the airplane seat next to me from knowing what I'm watching. And I often wish that I could reach through the screen and knock some sense into some of these kids (and by "kids" I mean the moms and their significant others, not THEIR kids). But ultimately, I'm a sucker for this particular train wreck, and the only solace I can take is in the fact that I'm not alone. After all, some of you must be watching for it to keep getting renewed. (It is still being renewed, right?) -- Courtney Hazlett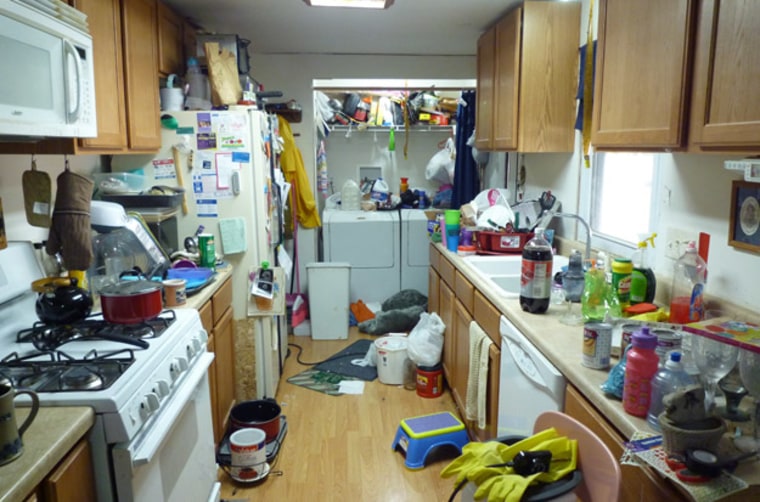 'Hoarders'
"Hoarders" is better than any cleaning service. I can't sit through an entire episode of the A&E show without jumping up and starting to clean like a woman possessed. Watching the way the people on the show live -- surrounded by garbage, piles of magazines, pizza boxes and endless animal poop -- makes me start to question my own sanity. I have two cats and a number of magazine subscriptions! Surely it won't be long before I fall into their lives and end up arguing with the people who've come to dig me out from under the junk, like the one woman who threw a fit when the show threw out her "Darth Tater" (Mr. Potato Head dressed as Darth Vader). But I can't watch the episodes where the "Hoarders" have children. It's disturbing enough to see mental illness played out in unsanitary and scary conditions when only adults are involved, my heart simply breaks for the kids, who love their parents fiercely but are stuck in a horrible situation. Still, if my house needs a brisk cleaning, nothing will motivate me like even just five minutes of this show. -- Gael Fashingbauer Cooper
The whole Kardashian franchise
I know, I know. You readers allegedly hate them and their famous-for-no-reason level of celebrity. While I would love to say I watch E!'s "Keeping Up With the Kardashians," "Kourtney and Khloe Take Miami," "Kourtney and Kim Take New York" and "Khloe & Lamar" (and a possible "Kendall & Kylie" coming up, perhaps?) soley for work purposes, I don't. It certainly started out that way as I decided to see what the fuss was all about as a mini-marathon aired one day, and then I got sucked in. I couldn't turn it off. I watched episode after episode, horrified, surprised and entertained all at the same time. Who shoves money in a waiter's mouth?! Who has to get a butt X-ray to prove their behind is 100 percent natural?! Who freaks out about psoriasis getting in the way of work?! Yeah, problems of the rich and famous, right? But then the shows throw in family issues that most can relate to: Dad Bruce Jenner struggling with how to talk to his teen daughters about sex, the Kardashian family struggling to accept Kourtney's badly behaved baby daddy, Scott (and now Kim's new hubby, Kris Humphries), Khloe's husband Lamar Odom reconnecting with his dad. The list goes on. The celebrity hijinks mixed with the relatable issues of a close-knit family? Definitely interesting TV. (But I have to admit, even Kim's recent nuptials were a bit much for me.) -- Anna Chan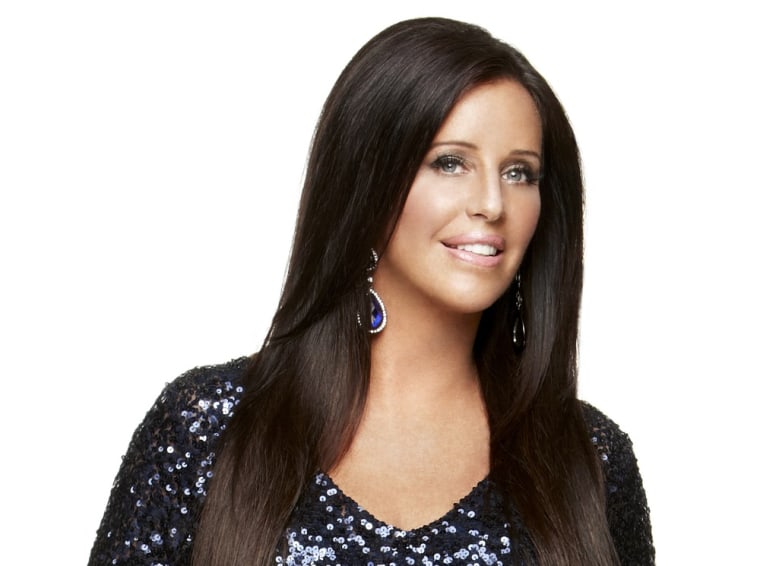 'The Millionaire Matchmaker'
Here's the most valuable piece of wisdom a reality show has ever taught me: that millionaires can be just as big jerks (if not more so) than regular folks. For anyone out there looking for their Prince (or Princess) Charming to whisk them off to some fairy-tale castle, Patti Stanger's Bravo show is a refreshingly cold spray of water in the face: Most of the men (and so far all of the women) she features are self-involved egomaniacs who really never absorbed the Beatles truism that money can't buy you love, and that the "hottie patottie" you might pick with your nether regions might somehow not be the right one for you. Patti can be a little reductionist, and based on her show it's hard to see that she has any more of a long-term match rate than, say, my nosy neighbor down the hall, but the nice thing is that she tells the losers off to their faces. Sadly, that means the most satisfying part of this show usually comes in the last 30 seconds. -- Randee Dawn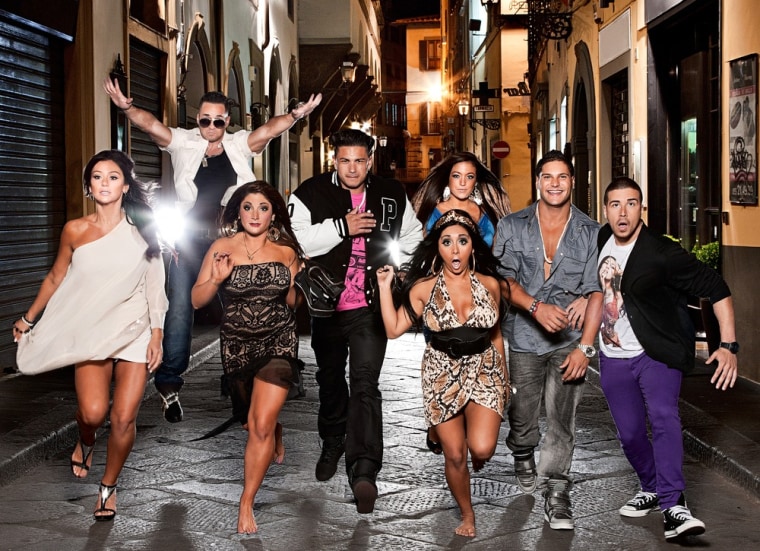 'Jersey Shore'
Where most of my reality TV interests are concerned, I'm a picker. You know, the sort of person who steps up to a buffet and has a little bit of everything. I'll hunker down for the occasional "Hoarders" marathon, catch a couple of episodes of "Sister Wives," and keep an eye out for any competitive reality show around. But if I had to narrow down my list down to just one entry that sums up my voyeuristic tendencies, I'd say (with more than a little embarrassment) it's "Jersey Shore." Yes, despite the fact that I'm a total snob when it comes to smart dramas, top sci-fi efforts and witty British sitcoms, I'm a gutter-dweller when it comes to reality TV. I've never gone in for a tan-in-a-can, and I'd look like an idiot if I pumped my fist enthusiastically about anything, but I own up to the fact that I find Snooki and the gang genuinely entertaining (and at times, just as genuinely appalling). -- Ree Hines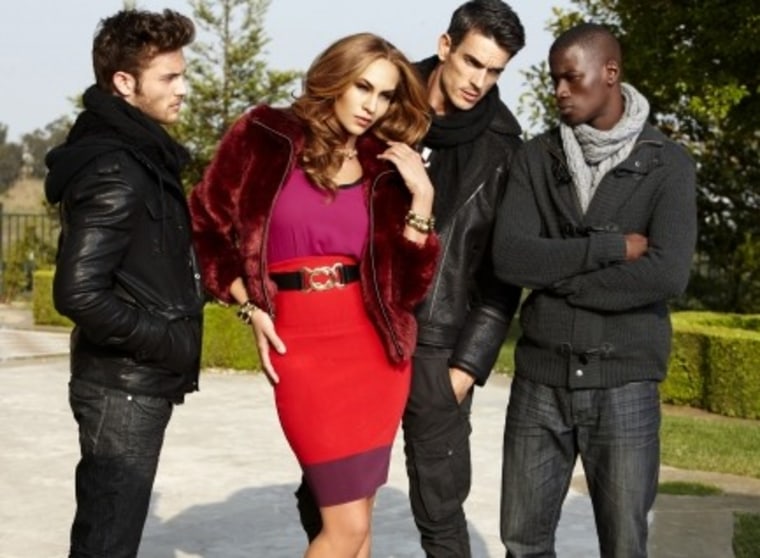 'America's Next Top Model'
How do you not become addicted to a show in search of your country's "prettiest" woman? I've been doing that since about the fifth grade. I found her (hi, honey!) but I still watch Tyra Banks go through the motions every season because I love photography and sometimes, this show does a decent job of showcasing modeling and fashion as an art form. It's an interesting exercise in understanding the difference between "commercial" and "editorial" beauty. And in the end you'll know why that woman bent over the car on that calendar in your garage was not "America's Next Top Model" for specific reasons. -- Kurt Schlosser
Related content: