Adam Levine went from startled to cool in just seconds after a fan made a frightening dash for him on stage at a Maroon 5 performance in Anaheim, California, Monday. But video clips of the incident don't tell the whole story.
"The Voice" coach sat down with Carson Daly — and fellow coach Blake Shelton — and revealed the details to TODAY.
"She ran full speed at me, and I was, you know, singing," he recalled. "I was not aware of her. She was on me, the next thing I knew."
So he had to act fast.
"I kind of had to, like, I guess, deal with it 'cause there was no one around," Levine explained. "So I looked at her, and I kind of held her shoulders. I'm like, 'You need to calm down — please calm down, relax.' And I put my arm around her. And then by that time, someone had managed to make their way up there [and] gingerly ... remove her from the stage."
The whole incident took about 20 seconds, but Shelton wanted to know what happened in the seconds and more after that.
"They took her backstage?" he asked.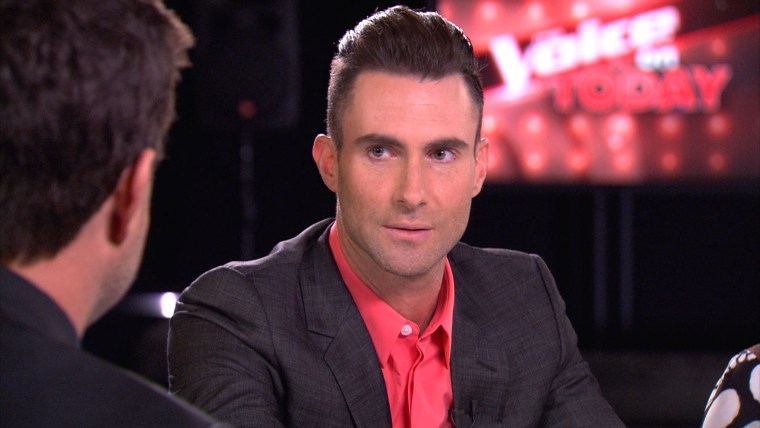 "She's in prison," Levine deadpanned before breaking out in laughter and adding, "No, she's not. ... I don't think."
WATCH MORE: Fan rushes frightened Adam Levine on stage
See more from Daly's interview with his "Voice" pals on Monday on TODAY.
Follow Ree Hines on Google+.