Adam Levine served as a coach and mentor to Christina Grimmie on "The Voice" in 2014, and now he's offering help to her family following the death of the 22-year-old singer-songwriter.
Grimmie's brother, Marcus, shared the news with her fans Monday.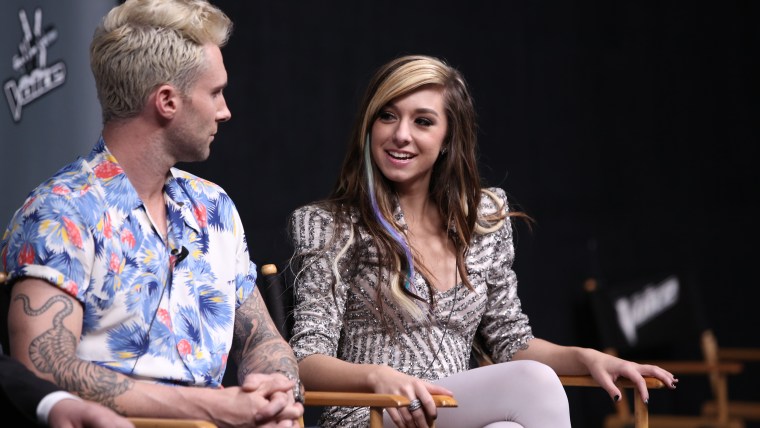 "I found out this morning that Adam Levine personally called my mother and said he will pay for the funeral and her plane flight, and I was blown away," he wrote in a Facebook post.
RELATED: Selena Gomez breaks down during tribute to late 'Voice' singer Christina Grimmie
A rep for Levine has confirmed that the Maroon 5 frontman made the offer.
And that's not the only help that's being offered to the family that's been left reeling after Grimmie was shot and killed following a performance in Orlando Friday night.
The singer's manager, Brian Teefey, set up a GoFundMe account that's already raised more than $140,000.
RELATED: Meghan Trainor asks concertgoers to sing along in tribute to Christina Grimmie
On Monday night, Marcus addressed friends, family and fans who attended a candlelight vigil in his sister's hometown of Evesham, New Jersey.
"She loved this town. She loved this state. She loved singing. She loved the Lord," he said, adding, "And she loved me."
RELATED: Carson Daly remembers 'The Voice' alum Christina Grimmie who died after concert shooting
It was Marcus who tackled the Kevin Loibl, the man who shot his sister, moments before Loibl turned the gun on himself. He told the crowd gathered to honor the young star by how she treated the gunman the night of her death.
"She was arms open wide ... so she had no idea," he said. "She treated everyone the same."
Follow Ree Hines on Twitter.