Anyone watching a new video going viral of Adam Levine crooning Marvin Gaye's classic "Let's Get it On" to a pretty woman sitting next to a stage of musicians might wonder just how she is keeping her cool.
'Cause let's face it, if the Maroon 5 singer and coach on NBC's "The Voice" just started sexytime singing in front of most of us, we'd be a little puddle on the ground.
Well, here's your answer: Levine was singing to his appreciative wife, model Behati Prinsloo, and it was their first anniversary. She's probably a little more accustomed to hearing him break out into song at a moment's notice.
That doesn't mean she's not grinning from ear-to-ear, clearly delighted, in the video. The pair were filmed at Flora's Field Kitchen at Flora Farm in Cabo San Lucas, Mexico over the weekend. (That's where they got married, by the way!)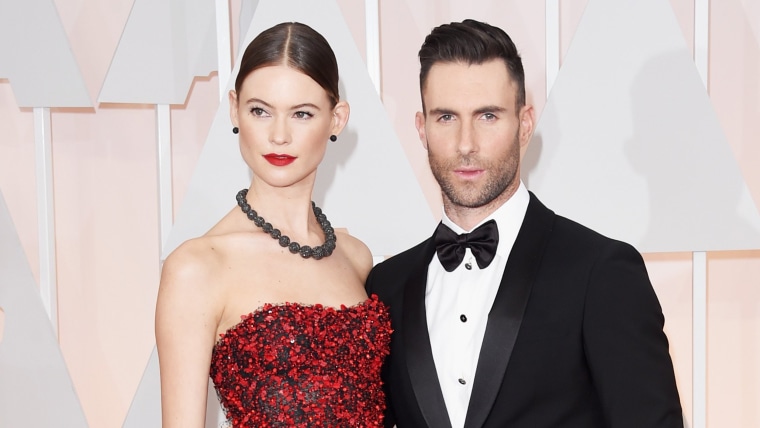 They were having dinner together when Levine, according to a report from NBC's KNTV, got up on the nearby stage where musicians were playing and sang to his wife.
MORE: Adam Levine weds Behati Prinsloo in Mexico
KNTV got something of a scoop because one of their reporters, Jessica Aguirre, happened to be there. "If you look really close [in the video] you can see me right behind Behati," she said. "I'm the one swooning. I was pretending he was singing to me."
As are we all. As are we all.
Bonus: Since that anniversary serenade, Levine's also made another grand gesture ... he's shaved off his hair! He posted this Instagram image on Wednesday, captioning it, "She's into me...I think..."
Wonder if this look will go over better with fans.