Jerry had his fair share of "real and spectacular" girlfriends throughout the nine seasons of "Seinfeld," and many of them are recognizable from their starring roles on other shows and movies.
Scroll down to see if you remember the following actresses from their stints on "Seinfeld."
1. Lauren Graham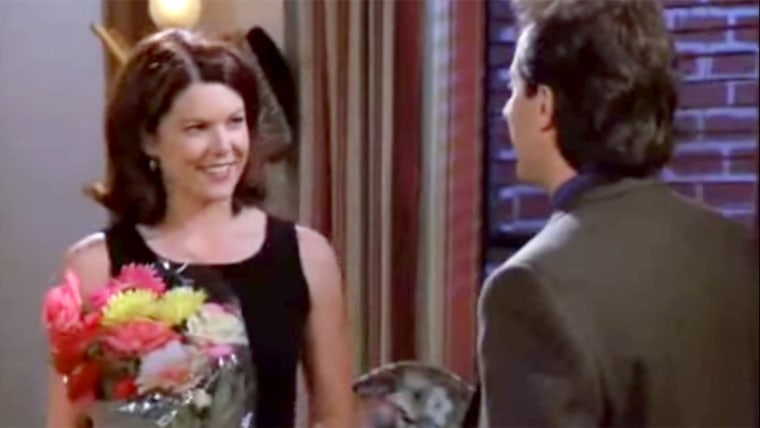 Before Graham was fast-talking single mom Lorelai Gilmore on "Gilmore Girls," she was ranking Jerry on her speed dial in the episode "The Millennium" (Season 8).
2. Lori Loughlin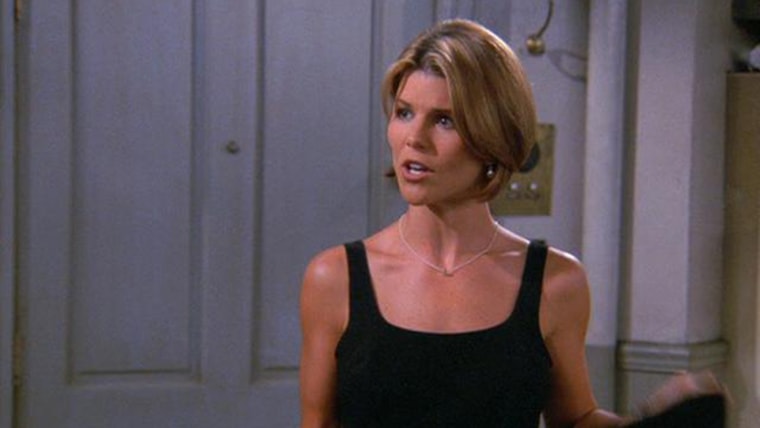 Two years after "Full House" wrapped up, Loughlin played Patty, who made the mistake of giving away Jerry's Knicks tickets ("The Serenity Now," Season 9).
3. Courteney Cox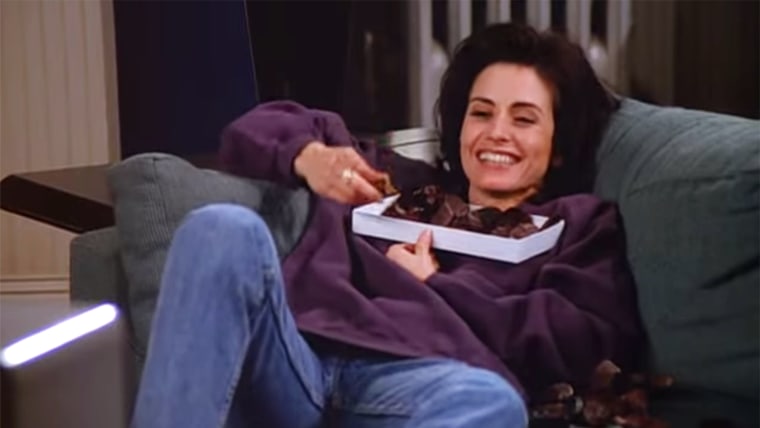 Mere months before "Friends" premiered, Cox was there for Jerry in the episode "The Wife" (Season 5).
4. Anna Gunn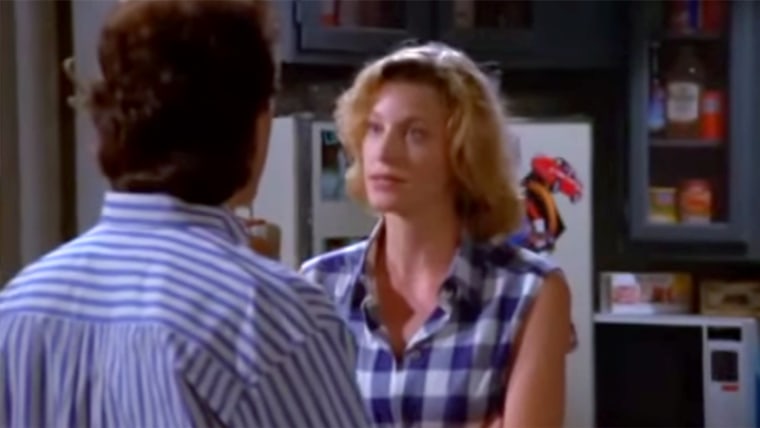 Gunn, who played Amy in "The Glasses" (Season 5), is just one of multiple "Breaking Bad" actors to guest-star on "Seinfeld" (Bryan Cranston and Bob Odenkirk also made appearances).
5. Debra Messing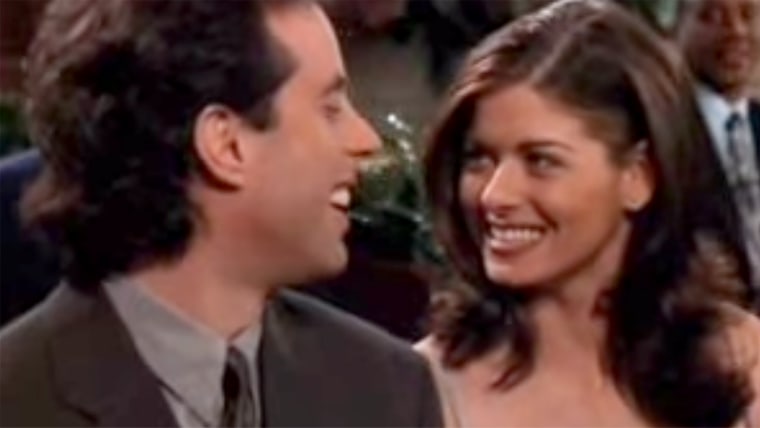 The "Will & Grace" star played Beth, who accompanied Jerry to the wedding of Kramer's pal Mickey ("The Yada Yada," Season 8).
6. A.J. Langer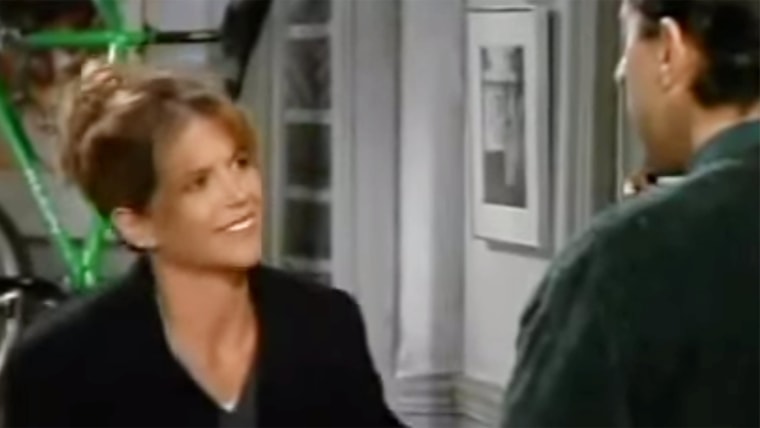 Not long after her stint as Angela Chase's wild sidekick Rayanne Graff on "My So-Called Life," Langer left the halls of Liberty High for the Upper West Side, playing mentor-obsessed Abby on "The Fatigues" (Season 8).
7. Kristin Davis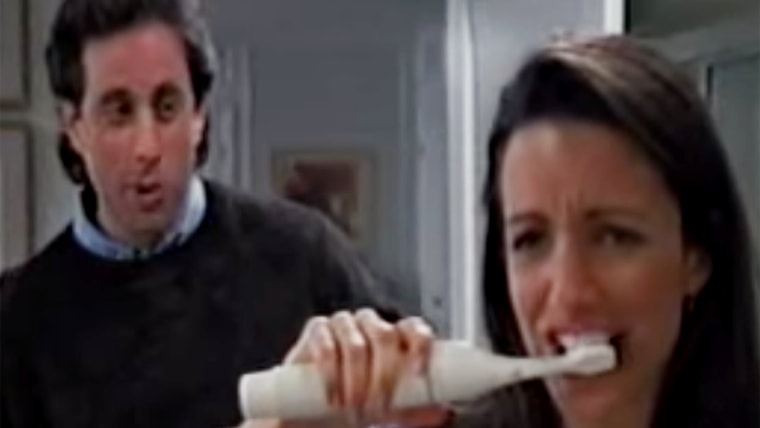 Davis is best known as Charlotte on "Sex and the City," but "Seinfeld" fans may recall her from a cringeworthy moment involving a toothbrush ("The Pothole," Season 8).
8. Jane Leeves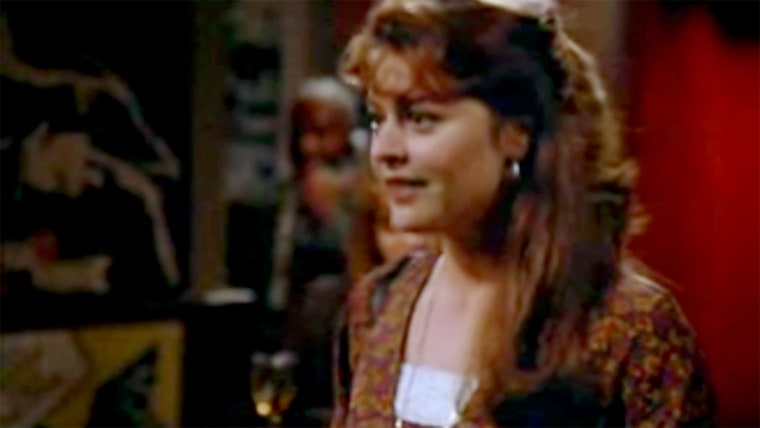 Leeves, better known to "Frasier" fans as Daphne, played Jerry's inexperienced love interest Marla ("The Virgin," Season 4).
9. Jennifer Coolidge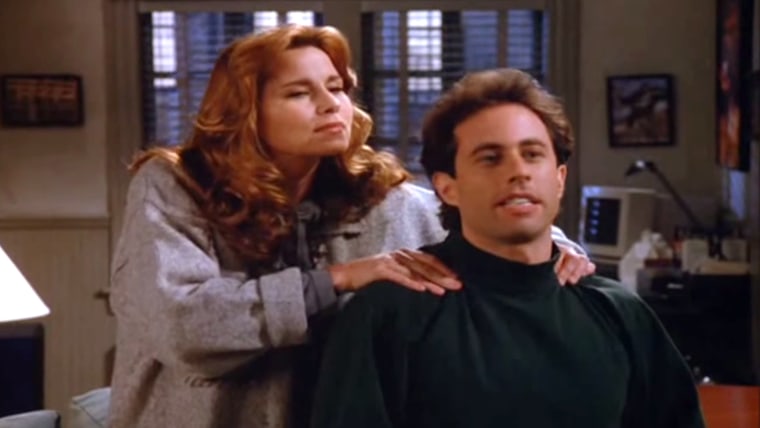 To some, she'll always be Stifler's mom, but Coolidge also played the titular character in the episode "The Masseuse" (Season 5).
10. Amanda Peet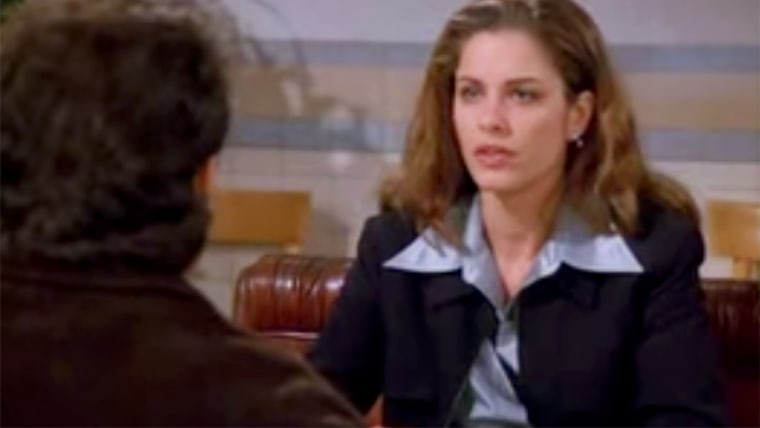 Peet, who went on to star in films such as "A Lot Like Love" and "Identity Thief," played Lanette, whose busy lifestyle required Jerry to hire George as his "relationship intern" ("The Summer of George," Season 8).
11. Janeane Garofalo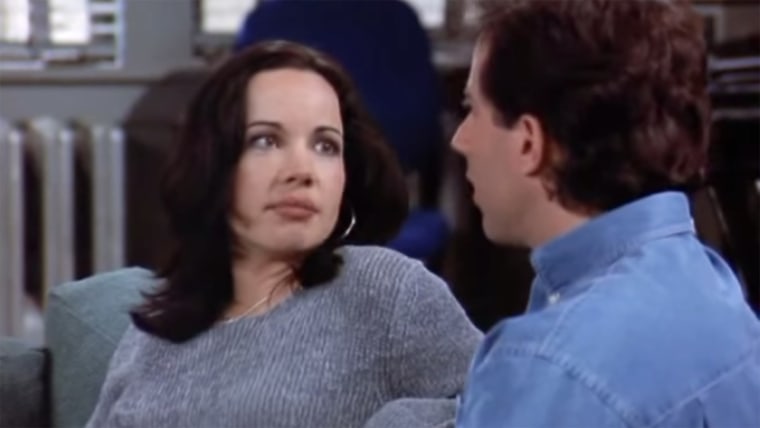 The onetime "Saturday Night Live" cast member, who already had credits in films like "Reality Bites" and "The Truth About Cats and Dogs," played Jeannie, who shared Jerry's affinity for cereal ("The Invitations," Season 7).
12. Melinda Clarke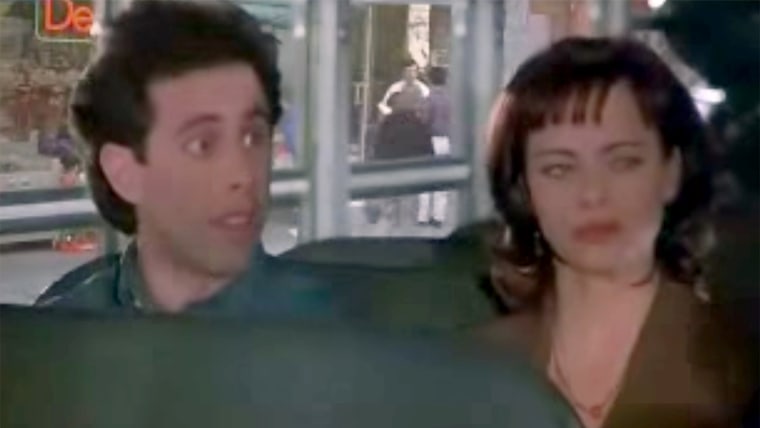 Clarke, who played Mischa Barton's mom on "The O.C.," appeared in Season 8 as Alex, whose obsession with hairlessness prompted Jerry to shave his chest ("The Muffin Tops").
13. Catherine Keener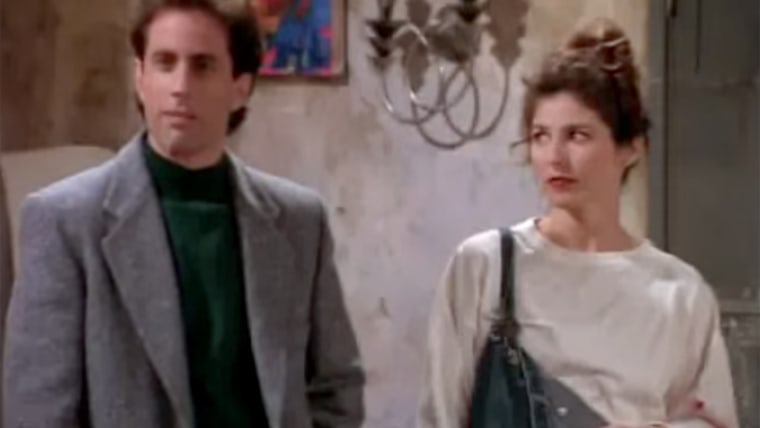 The "Being John Malkovich" actress painted an unforgettable portrait of Kramer in "The Letter" (Season 3).
14. Marcia Cross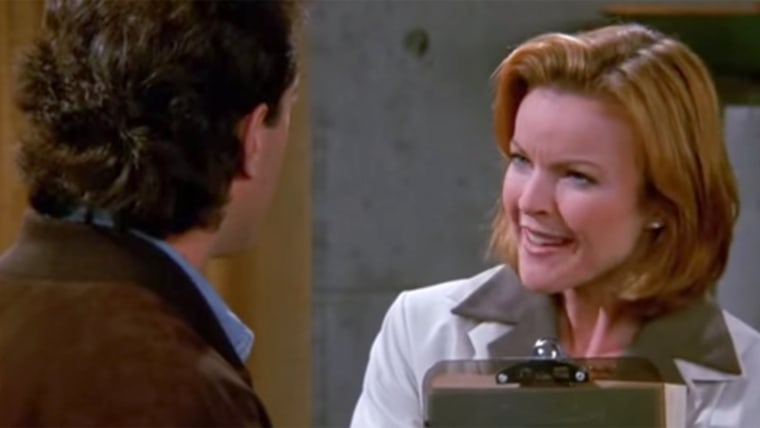 The "Desperate Housewives" star played Dr. Sara Sitarides, whose career as a dermatologist left Jerry unimpressed ("The Slicer," Season 9).
15. Teri Hatcher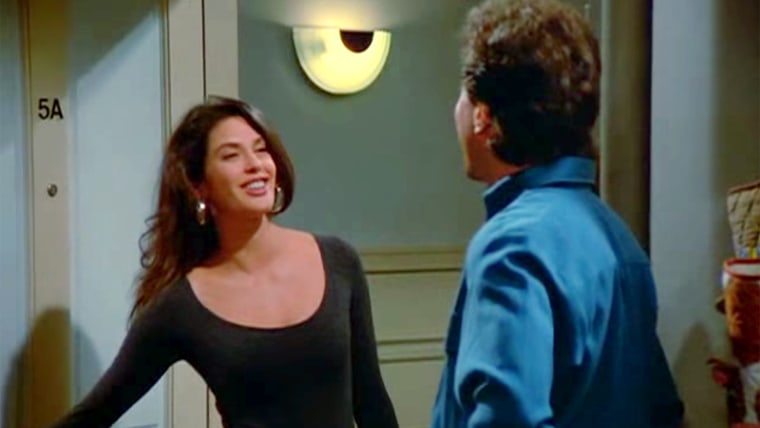 Cross isn't the only familiar face from Wisteria Lane to grace "Seinfeld"; Hatcher's Sidra uttered one of the series' most famous catchphrases ("The Implant," Season 4).