If it's just a few days away from the latest Super Bowl, you know what that means.
Puppies!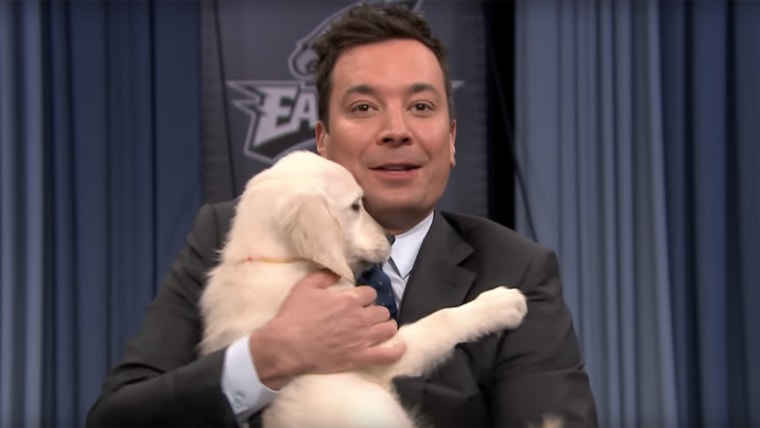 That's right, for the sixth year in a row, Jimmy Fallon has unleashed the hounds — that is, a panel of totally adorable golden retriever puppies — on "The Tonight Show" to predict just who will win the biggest football game of the year on Sunday, Super Bowl 52.
Fallon has been doing this since 2013, and the puppies have a ... well, spotty rate of prediction; They've picked the winning team just two of the last five times.
But hey, puppies!
As with every year, Fallon revealed the pups, teeming behind a clear divider and ready to race on to the "field" toward two bowls of food: One labeled for the New England Patriots, and one for the Philadelphia Eagles.
"No whining, no butt sniffing, no colluding," he instructed them before setting the pups free.
And it was a landslide!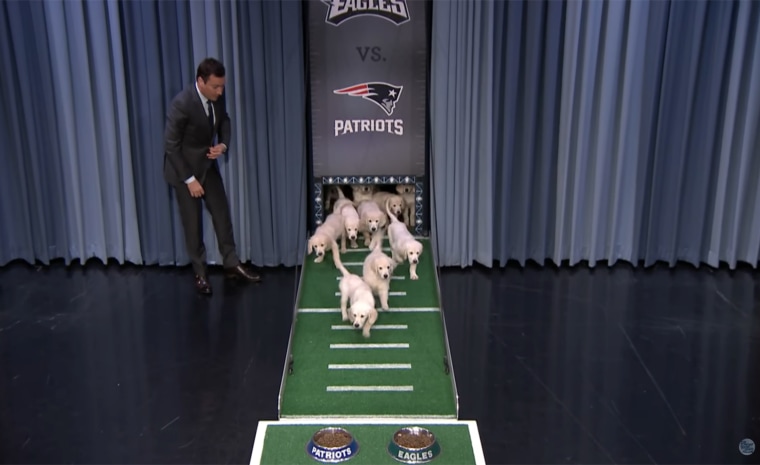 For which team? Well, according to the pups, the New England Patriots will win it for the second year in a row!
But Philadelphia fans, take heart and remember the puppy's not-so-reliable track record in predicting.
Plus, Amazon's Alexa is betting on you.
And after all, they're puppies. We bet they haven't even watched a football game yet!
Follow Randee Dawn on Twitter.