It's an only-in-Hollywood story: What if we told you that Kathie Lee Gifford was once in love with actress Abigail Spencer's dad ... and that, years later, it was KLG who helped the star of the new show "Timeless" break into show biz?
The bittersweet story came out Monday when Spencer visited the Fourth Hour, prompting Kathie Lee to reveal that many years ago, she was in love with Abigail's dad, late surfing legend Yancy Spencer III.
"Yancy was my first love," said Gifford. "We didn't end up getting married, but he ended up marrying a beautiful, beautiful lady named Lydia."
MORE: Actress Abigail Spencer thanks 'fairy godmother' KLG
Fast-forward about 18 years, to the day Yancy gave Kathie Lee a call, asking if his wife and daughter could be in the audience for her show, "Live with Regis and Kathie Lee." He told Kathie Lee that Abigail was an aspiring actress.
"You talked to me on the air!" Abigail recalled Monday on TODAY. "She was like, 'World, meet Abigail Spencer!'"
"I had to, because of my love for your father," said Kathie Lee.
After the show taping, Kathie Lee invited the father and daughter to her dressing room for a chat. And then she made a fateful phone call — to the head of ABC Daytime Casting.
It was not long after that Abigail got her first starring role, as Rebecca Tyree on "All My Children." She even won the Soap Opera Digest Award for newcomer of the year!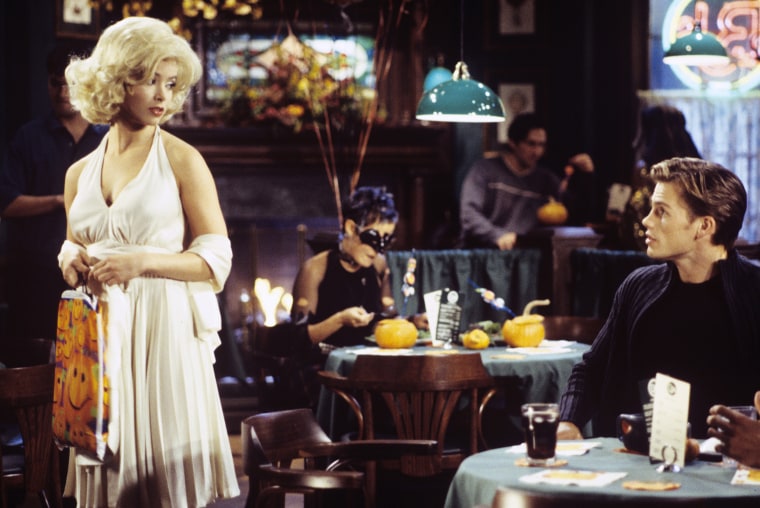 MORE: Did this dad capture his toddler time traveling? See the hilarious photo
And though Abigail has run into some bumps in her career path since ("I was the lead of eight different network pilots before I got [a role on] 'Mad Men,'" she recounted), she's back on course with her new time-travel drama on NBC.
How's that for a guardian angel story?
Follow Randee Dawn on Twitter.