The highly anticipated biopic "Steve Jobs" opens in theaters Friday, but if some people had their way, the film about the late Apple co-founder and CEO wouldn't be opening at all.
According to the Wall Street Journal, Jobs' widow, Laurene Powell Jobs, was so unhappy with the project that she reportedly "tried to kill the film."
But screenwriter Aaron Sorkin, who stopped by TODAY Tuesday morning, believes she'll have a change of heart, if she ever watches it.
The film is an adaptation of an authorized biography of the same name.
"[Author] Walter Isaacson is a tremendous journalist, but it's his job to be objective," Sorkin explained. "It's my job to be subjective. So that's what the movie is. It's non-fiction, but it is ... the difference between a painting and a photograph."
But Jobs' widow is said to believe it paints him in the wrong light.
"Well, Mrs. Jobs hasn't seen the movie," Sorkin pointed out. "It's important to remember that. When she does — if she does — she'll be pleasantly surprised. I don't think it's what she expects it to be."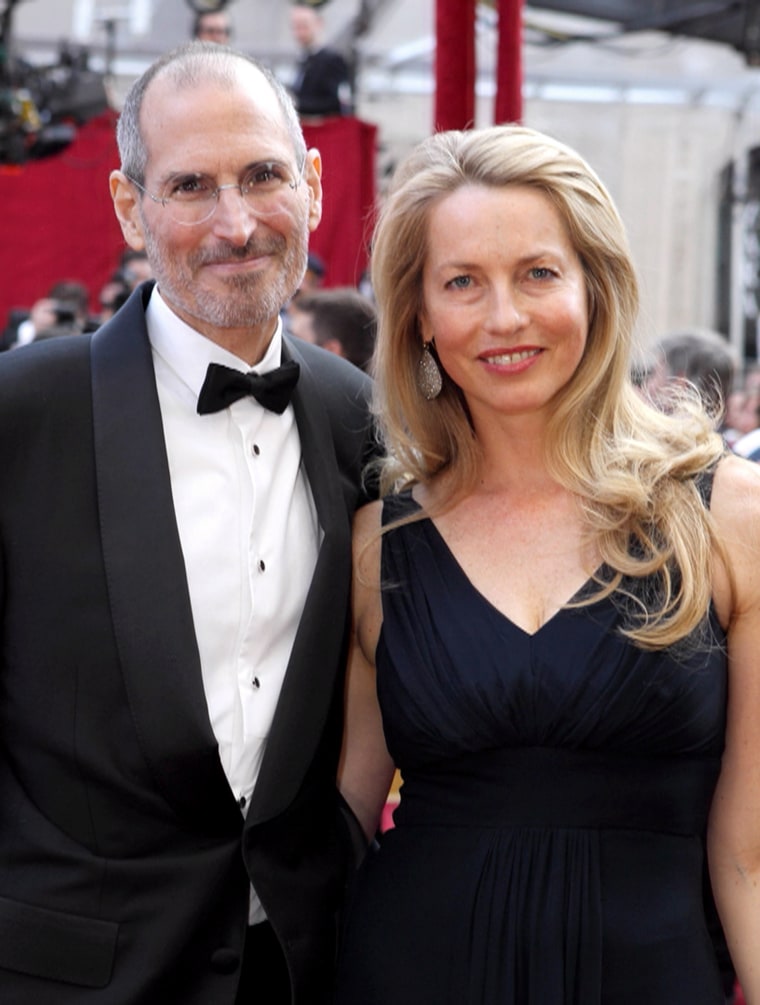 She's not the only early critic, either. Apple CEO Tim Cook took umbrage over the big-screen treatment.
"Yesterday was the anniversary of Steve's death — it was four years," Sorkin said. "With Mrs. Jobs, with Tim Cook, who was such a good friend, I don't begrudge them wanting to protect an old friend who isn't here to defend himself. But again, they haven't seen the movie, and I think they'll be surprised that it's not the thing that they're scared of."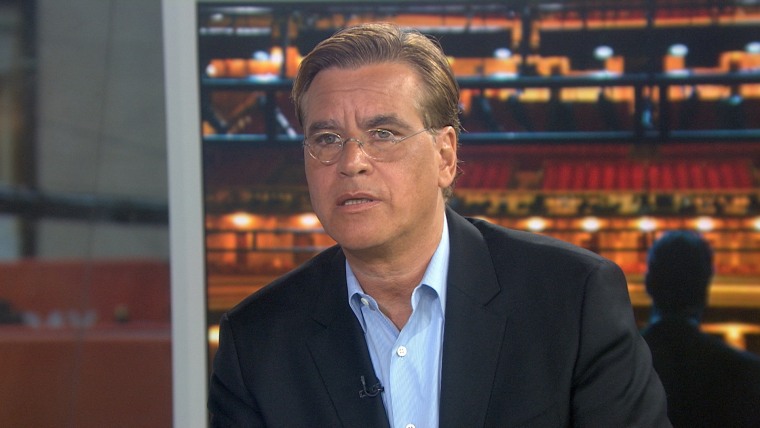 Instead, Sorkin said "Steve Jobs" is the tale of a "brilliant, complicated" man who stands in a league of his own.
"Steve Jobs" is from our sister company Universal Pictures. It opens in limited theaters Oct. 9 and nationwide on Oct. 23.
Follow Ree Hines on Twitter and Google+.