It's another mini-reunion of West Beverly High grads.
Former "Beverly Hills, 90210" co-stars Tori Spelling Ian Ziering posed together Tuesday in an adorable Instagram pic with Spelling's 10-month-old son Beau — and Spelling had a little fun imagining an alternate storyline for the pair's "90210" characters.
"#90210 Reunion (SPOILER ALERT)....Donna and Steve got married and had a baby!" Spelling joked in the caption. "Jk. Just hanging with Uncle @ianziering and #BabyBeau..."
She added, "But, if there were to be a reunion of sorts... what WOULD you want to see happen? Let me know in comments below."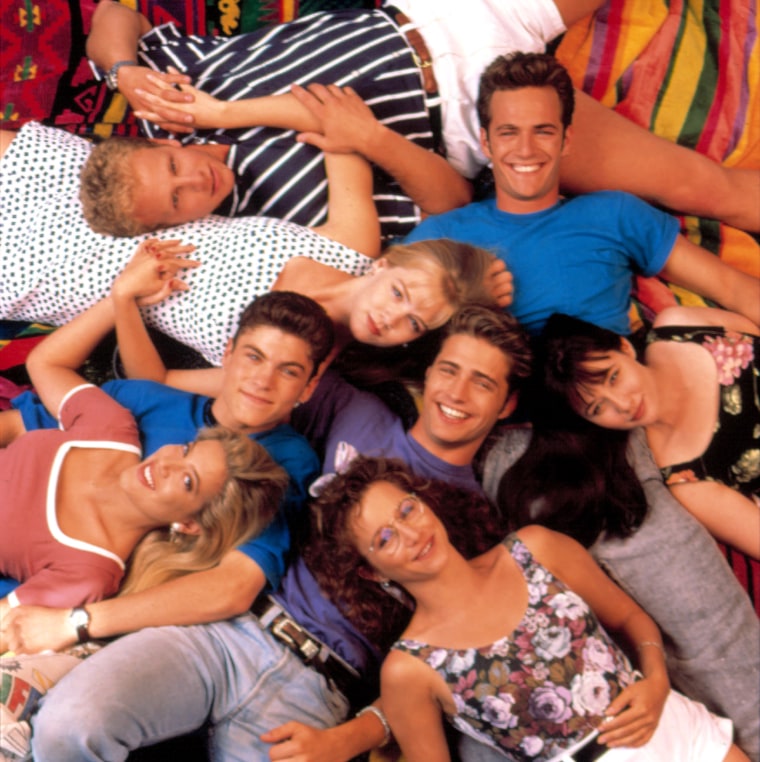 And you know what happens when hopeful "90210" fans hear any whisper of a potential reunion. They get a little overzealous. No surprise, Spelling's Instagram followers filled up her comments with ideas for a future revival.
And, why not? We already know Jennie Garth and and Luke Perry are both intrigued by the idea of a reunion.
While we'll have to wait to learn if Donna and Steve could ever really fall for each other, Spelling and her real-life hubby, Dean McDermott, are going strong after some rough patches.
The couple, who tied the knot in 2006, have five kids: Liam, 10, Stella, 9, Hattie, 6, Finn, 5, and little Beau, who Spelling says represents a new era of the couple's union.
"I feel like Beau is really the pillar of the rebirth of our relationship because our relationship had to crumble for it to be rebuilt and it was really important that we just start it over," Spelling told People in December.