"Family Ties" turns 35 on Sept. 22 — and what would we do, baby, without the beloved sitcom?
The hit NBC series, which ran from 1982 to 1989, focused on the Keaton family: young Republican Alex P. Keaton (Michael J. Fox), his sisters Mallory (Justine Bateman) and Jennifer (Tina Yothers), and their parents, free-spirited Steven (Michael Gross) and Elyse (Meredith Baxter).
"Family Ties" also featured plenty of famous faces throughout its seven-season run. Here are some of the most recognizable celebrities who appeared on the show.
Tom Hanks (1983-84)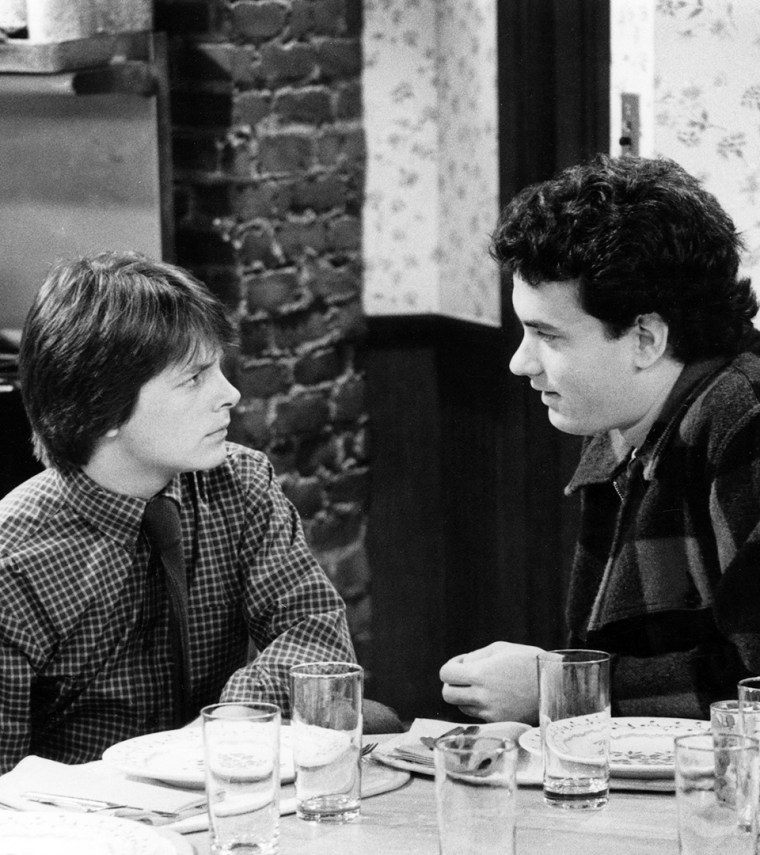 A young Hanks had a multi-episode stint as "Uncle Ned" Donnelly during the series' first two seasons. While the actor has since won two Oscars, this is presumably the only role that saw him chugging a bottle of vanilla extract.
Judith Light (1983)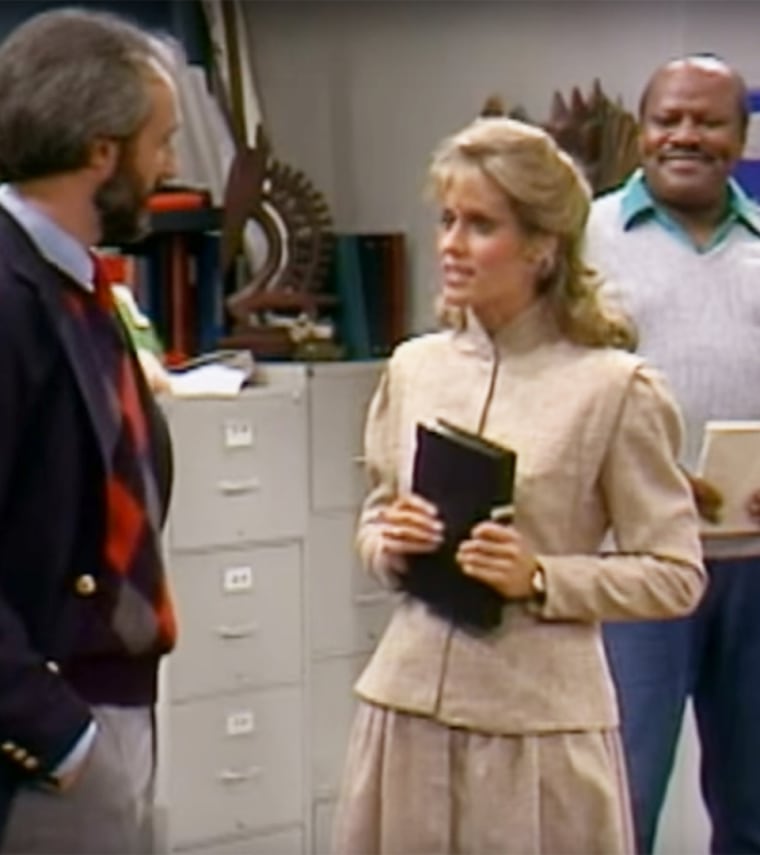 Before playing Angela on "Who's the Boss," Light was a co-worker with her eye on Steven Keaton.
Geena Davis (1984)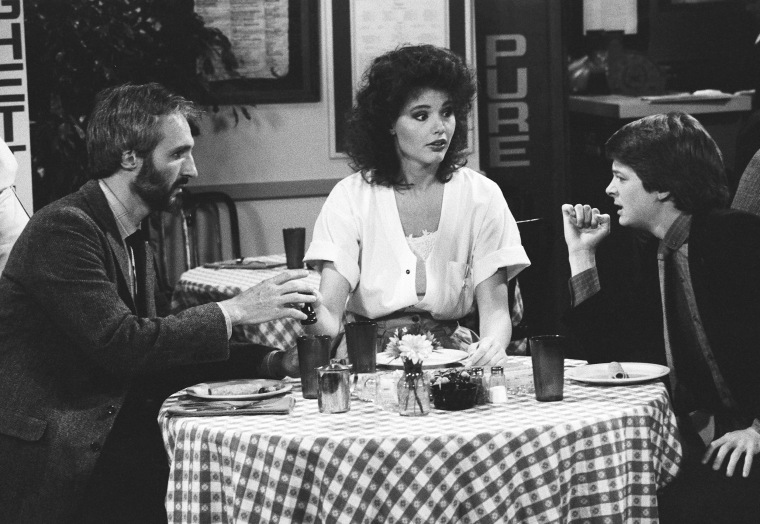 The "Thelma & Louise" star made a memorable appearance as incompetent housekeeper Karen.
River Phoenix (1985)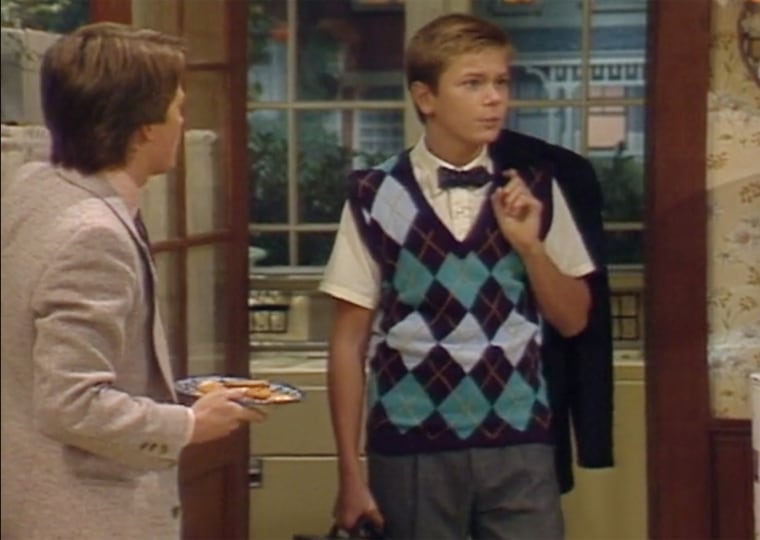 The late teen heartthrob played a precocious tutor for Alex who developed a crush on Jennifer.
Corey Feldman (1986)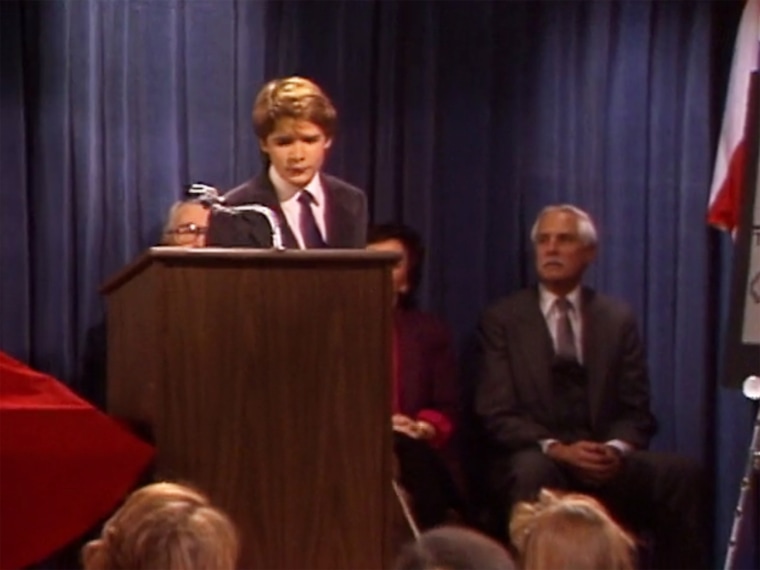 The "Stand by Me" star played a brainy student in Season 4.
Christina Applegate (1987)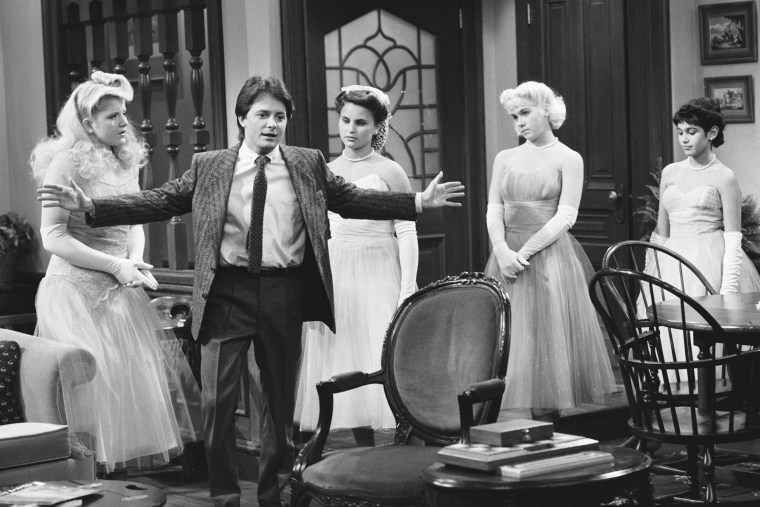 The "Married with Children" star played the keyboard player in Jennifer's band
Courteney Cox (1987-89)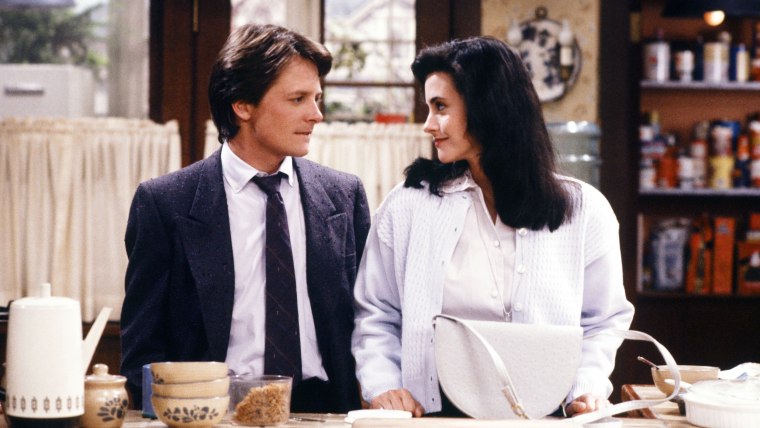 One of TV's most famous "Friends" had a recurring role as one of Alex P. Keaton's girlfriends, psychology student Lauren.
Julia Louis-Dreyfus (1988)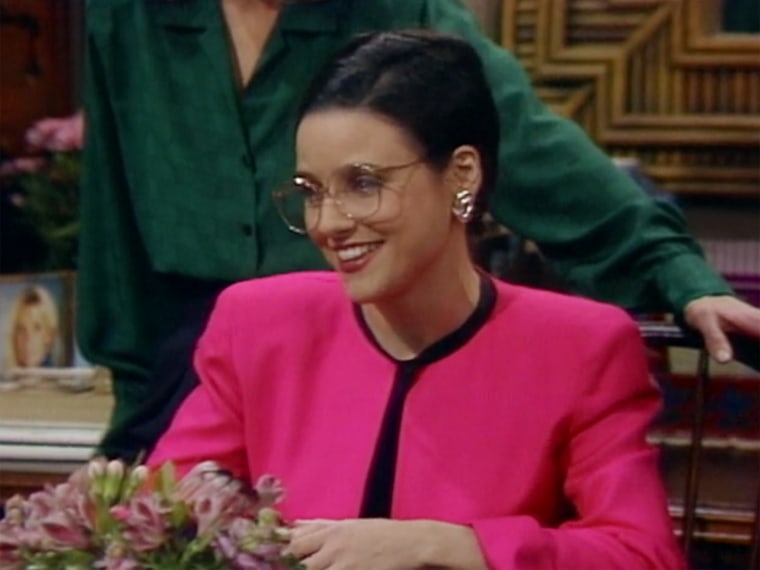 The "Seinfeld" star played Susan White, a lawyer hired by the Keatons to fight the school board after Jennifer is suspended.
Joseph Gordon-Levitt (1988)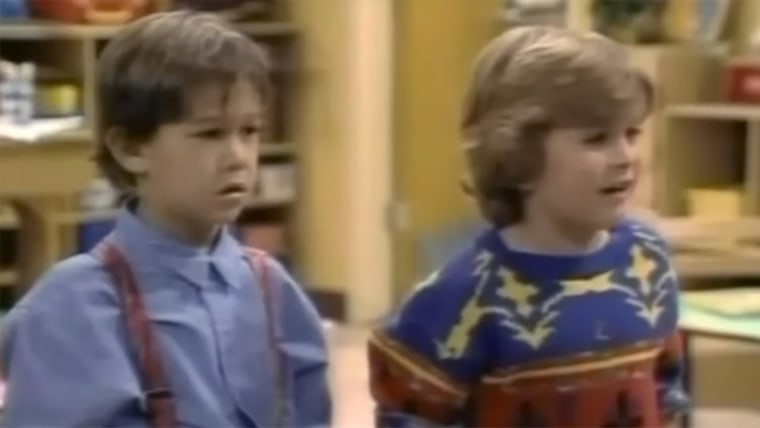 Nearly a decade before his breakout role on "3rd Rock from the Sun," the actor appeared in two episodes of "Family Ties" as Dougie, a kindergarten classmate of baby brother Andrew Keaton (Brian Bonsall).