Beverley Mitchell and Jessica Biel not only played sisters on "7th Heaven"; the actresses have a special bond in real life, too.
"Pretty much every moment that Jessie and I were on set together was a favorite," Mitchell told TODAY. "We always had so much fun. I mean, you put us on set and we just laughed, and we always blew through our scenes, which kind of was terrible because then we were done."
She continued, "We'd fight because I was the overachiever that wanted to, like, bank a million hours, and Jessie was like, 'Am I done yet?' And so I was really annoying to her. And now growing up, being an adult, I understand how that could be annoying. But we're really good. Mary and Lucy had a phenomenal relationship. They were so fun; they were so goofy. They're so ridiculous. She's everything I could dream of in a sister and more. And I'm really grateful that our friendship and love continues to this day, 22 years later."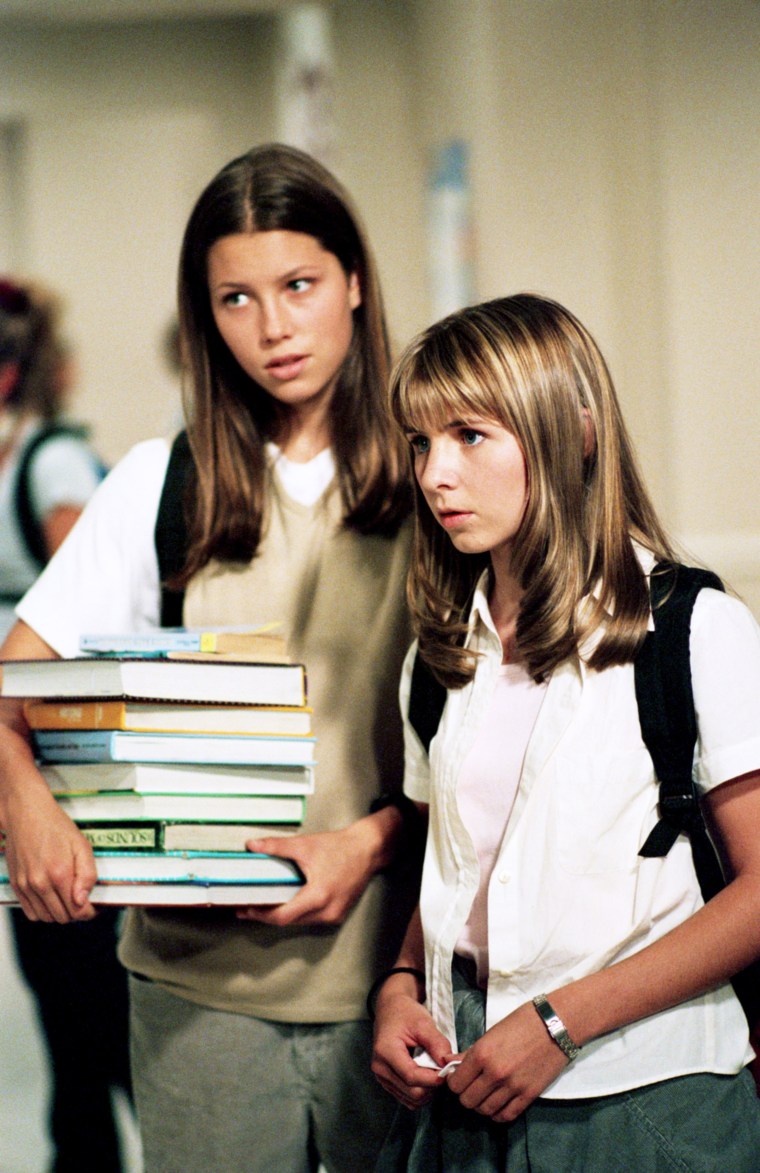 In fact, Mitchell is tight with all her TV siblings.
"I am the glue of '7th Heaven,'" she said. "If you want to talk to anybody you gotta come through me, 'cause I will find them, and I will tell you where they are, and I will give you their contact info."
Mitchell said the family drama, which ran for 11 seasons, resonated with fans so strongly because "there was a character for everyone."
"Everyone could relate to one of us — whether it was the kooky Lucy or the athletic tomboy in Mary, or the crazy little girl in Ruthie, or the curious little boy in David, or Matt, who — who knows what he's doin'? You know, I think everyone had a character that felt like them."
"We felt like their family or we felt like their best friends growing up," she added. "So all of the situations and the storylines that we dealt with were something that was going on in their lives, and I think that that's amazing and it also created so many conversations. We weren't just on the television, we were at home; we were in their hearts.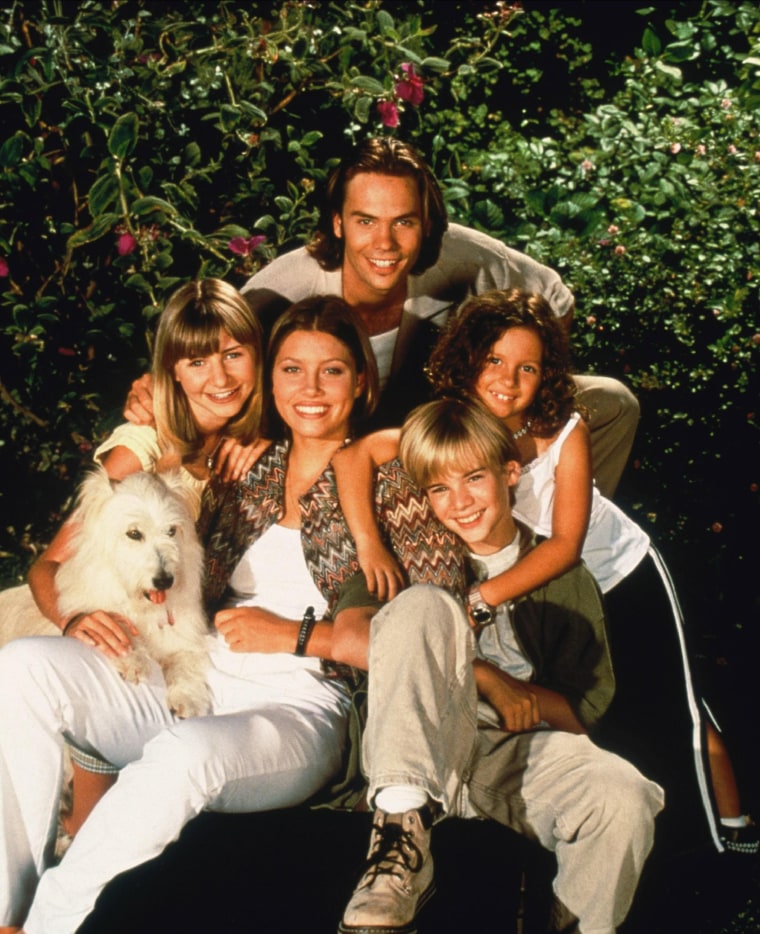 Mitchell has many favorite episodes, but two that stand out crossed over into her personal life.
"There was one episode where I was trying out for the cheerleading squad, so Barry Watson, my older brother Matt, was helping me prepare for cheerleading," she recalled. "I actually had my whole cheerleading team on that episode. So that was really fun just to bring my real life into Lucy's life. And also I did love the episode 'Nothing Endures But Change,' which was about a friend who passed away, which was very heavy and very sad, but it was something that also came from my life. There was something very special about that, about sharing something tragic in my life with my fans and it was also very cathartic and really helped me heal."
So, where would Lucy Camden be now?
"I would love to know where Lucy is," she said. "I mean, I'm sure she's still a minister because faith is very important to her. But I want to know how many kids she has. I mean, I'm very curious because she was headin' down a path with a lot of children. And now that I have children, and I have two, more than two's really — that's a lot."
Mitchell now co-stars in "Hollywood Darlings" with fellow '90s teen stars Jodie Sweetin ("Full House") and Christine Lakin ("Step by Step") playing exaggerated versions of themselves.
"It's the best job ever," she said. "We enjoy ourselves and we're also creating this phenomenal, fun comedy and we're doing it in a new, innovative way. I literally laugh so hard, usually every day, I cry happy tears."