/ Source: TODAY contributor
To say that "Notes Left Behind" is a book about a 6-year-old girl who died is accurate, but woefully inadequate. By filling her family's house with hidden messages of love and hope, Elena Desserich continues to celebrate life long after she succumbed to pediatric brain cancer.
Elena wasn't supposed to know she was dying, her parents, Keith and Brooke Desserich, told TODAY's Meredith Vieira Wednesday from their home in Ohio. When she was diagnosed with the disease just before her 6th birthday, doctors gave her 135 days to live. She made it 255 days.
Elena's parents resolved to keep hope alive. But even as they told her the treatments she was getting would make her well, the little girl seemed to understand that her days were numbered.
Messages of loveAnd so, the girl who loved art and reading began to write notes on any paper she could find: Post-it notes, scrap paper, pink hearts her mom cut out for her, printer paper. The messages were addressed to her parents, her little sister, Gracie, her grandparents, even her great-aunt's dog. Most carried simple variations on a theme: "I love you Mom Dad and Grace." And most are decorated with her favorite symbol: a heart.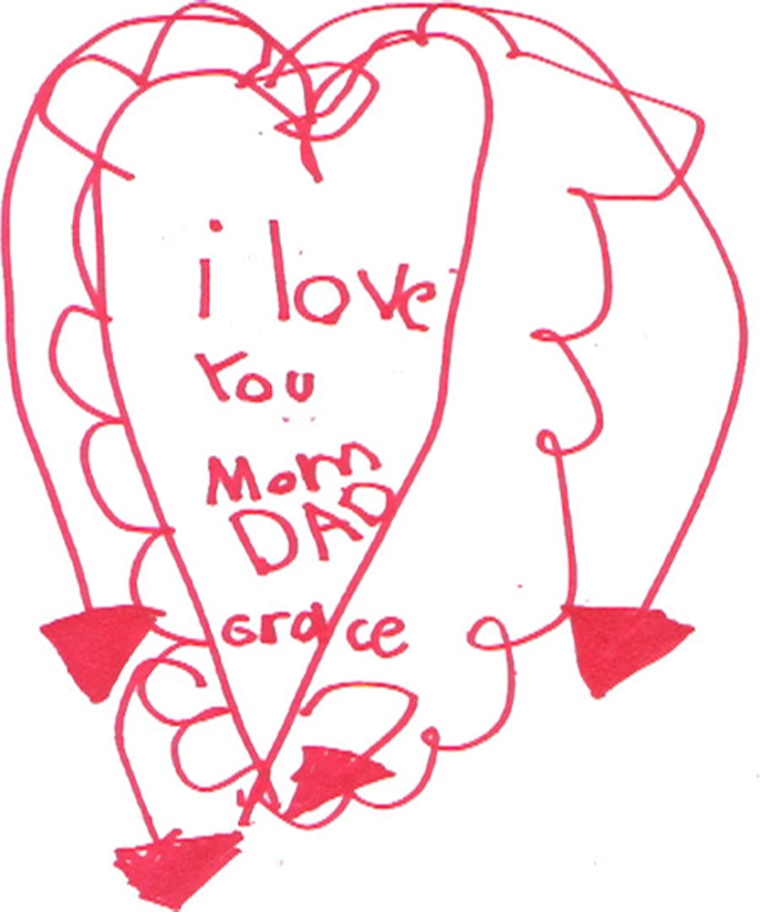 Elena, who often signed her name backward because she liked the way it looked, didn't give the notes to their intended recipients. Instead, she hid them by the hundreds around the family's house. When she died, her parents began finding them. Two years later, notes are still turning up in the oddest of places.
"We were finding them in our briefcases, we were finding them in our books, we were finding them in our dresser drawers, we started finding them in Christmas ornament bags," Keith told Vieira.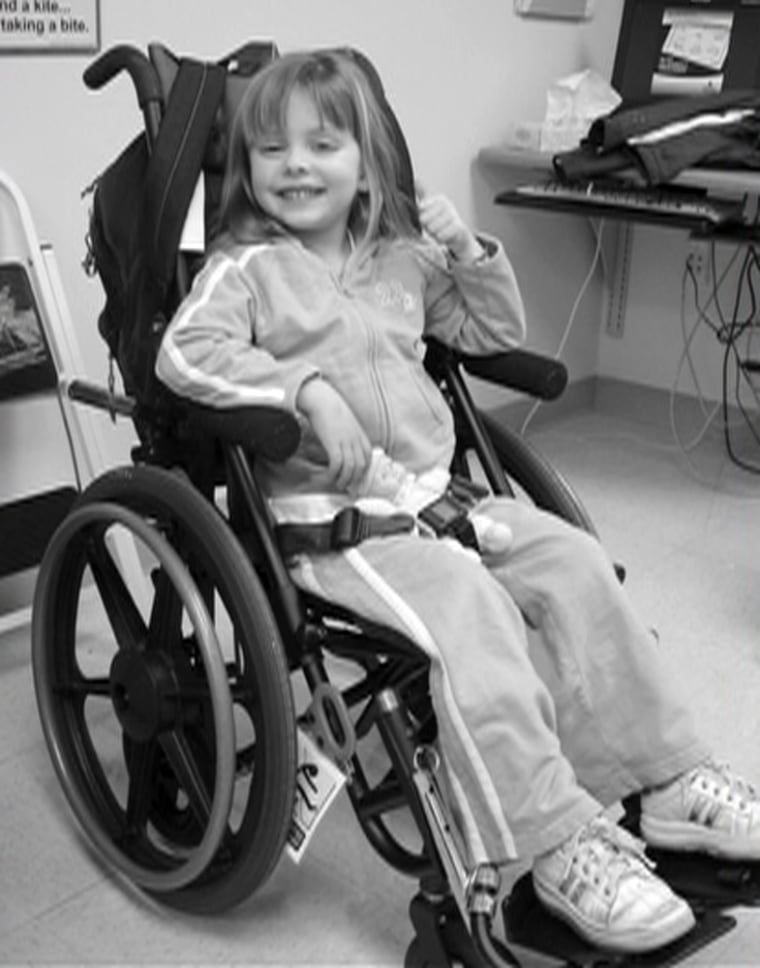 There were so many of them, in so many places, that it became clear Elena wasn't inspired by whimsy, but had set out with a clear purpose. "It wasn't just a random collection of notes. She was actually hiding these notes for us," her father said.
"It was her way of letting us know that everything would be OK," added Brooke. "You hope that it never ends."
Did Elena know?The parents still don't know if Elena knew she was dying. They never talked of death while she was still with them.
"We do want to believe that she didn't know. There's a part of you that wants to know that that was never a reality to Elena," Keith said. "But as we read more and more of these notes, obviously, it's something that we have to consider. We tried very hard to conceal it, but we can tell through the notes there's some understanding there."
As Elena was writing her notes, her parents began keeping a journal about her battle. Their idea was to create a record and a portrait of a little girl for her sister, Gracie. Knowing that Gracie, to whom many of Elena's notes are addressed, was too young to be able to remember a lot about Elena, they felt the journal would bring her to life as Gracie grew older.

"We wanted to try to pass on the memories of her sister to Gracie," Keith said. "We wrote the journal with the entire idea of it just being for Gracie. At this point it's become so much more ... It's not a story about cancer. We're also trying to pass on a story about love, about compassion, about really capturing the minutes of life rather than necessarily the milestones."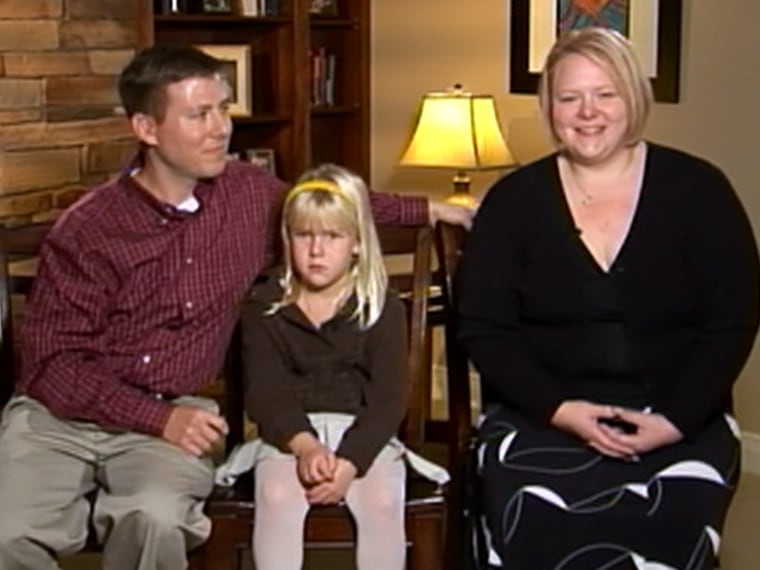 The Desseriches posted the journal online, then self-published excerpts in a book that included reproductions of many of Elena's notes. After selling several thousand books in just a few weeks, HarperCollins bought the book and published it, with proceeds going to the charity the Desseriches founded in memory of their daughter, The Cure Starts Now.
A wise soul"Elena was, frankly, a very wise soul. She was old for her years. She really taught us a lot," Keith told Vieira. "You would go in and find that her books were lined up by color and also by size. She loved reading. She loved artwork. She frankly was a teacher not only to us, but hopefully to many more beyond that."
The Desseriches have not counted the notes, but said they fill three containers. Finding them, said Brooke, "felt like a little hug from her, like she was telling us that she was looking over us even though she wasn't with us."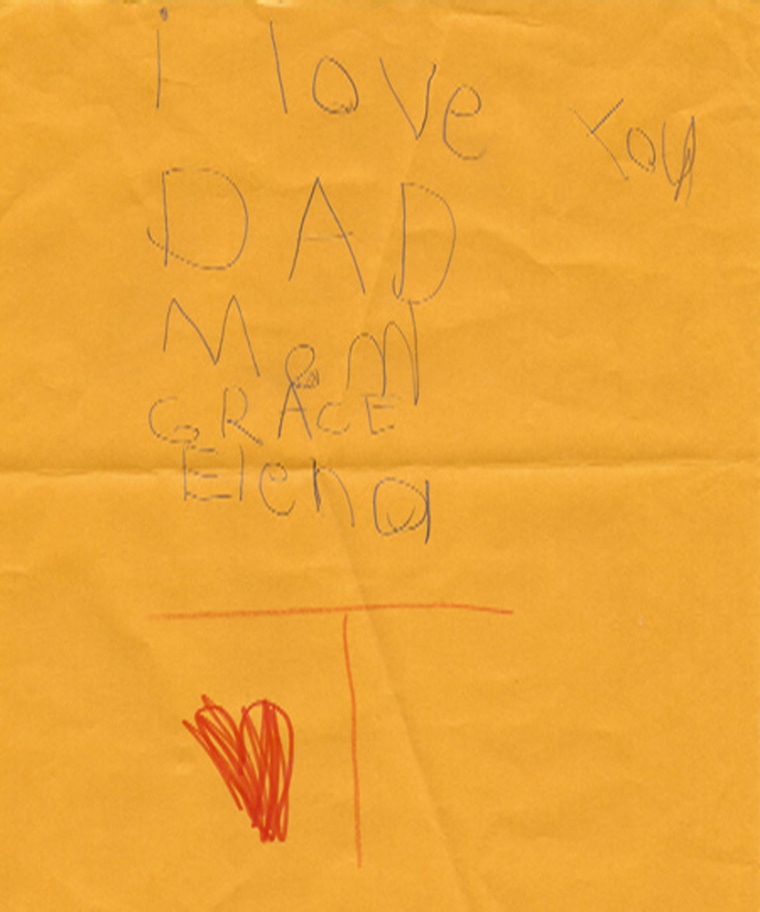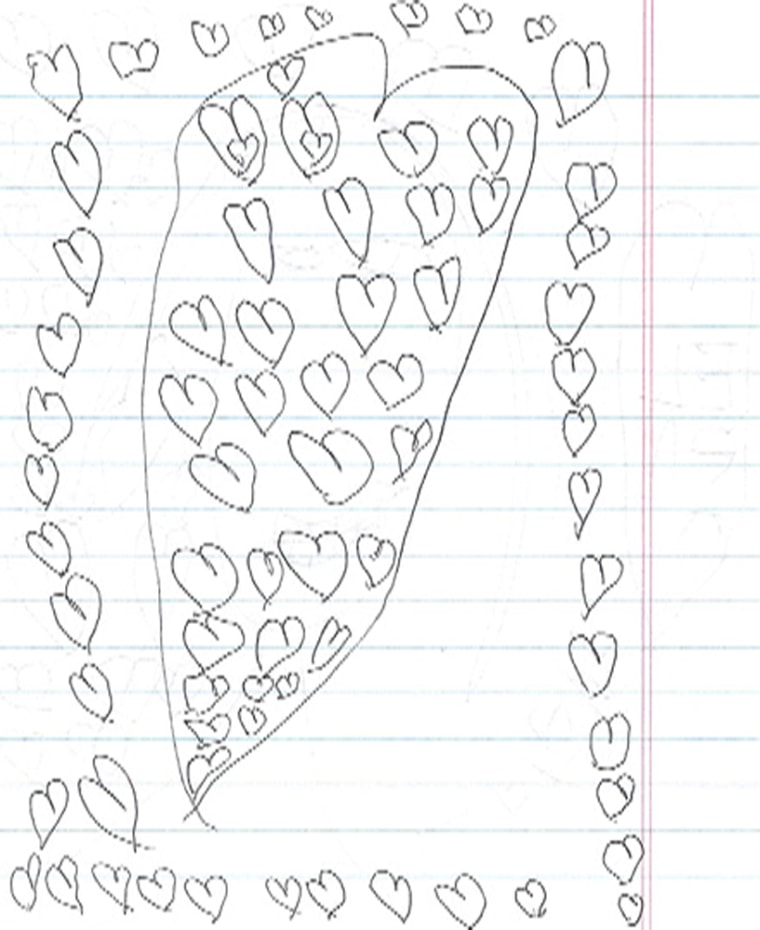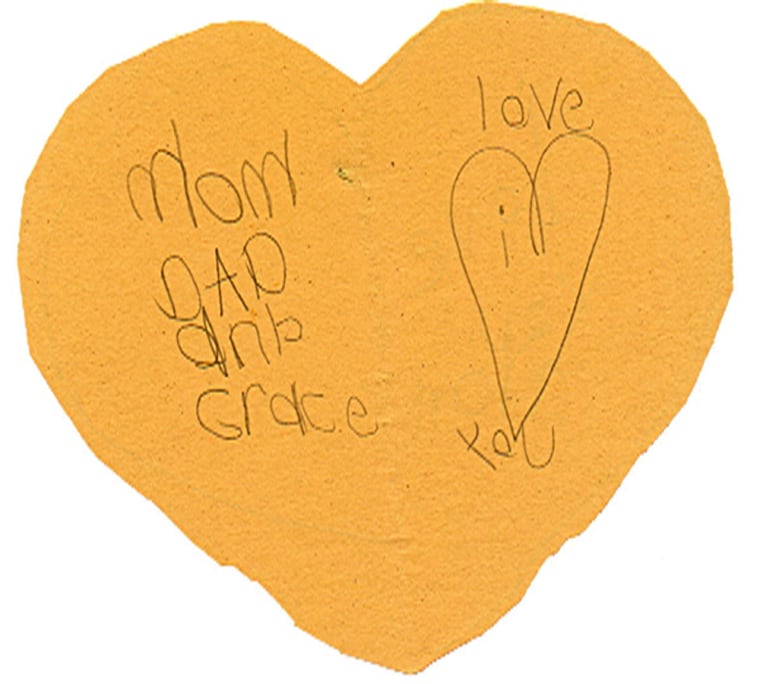 The family hopes they'll never stop finding notes. But in case that happens, both Keith and Brooke have notes that Elena sealed in envelopes that the parents say they'll never open.
"That's our one insurance policy, that we'll have that one note from her," Brooke told Vieira. "I know there's something very special in that note — but there's some sort of comfort that it will never come to an end."
For more information about about The Cure Starts Now Cancer Research Foundation created in memory of Elena, visit .