After more than a decade of desk duty, Tom Clancy's famed fictional CIA agent is back on the big screen Friday in "Jack Ryan: Shadow Recruit."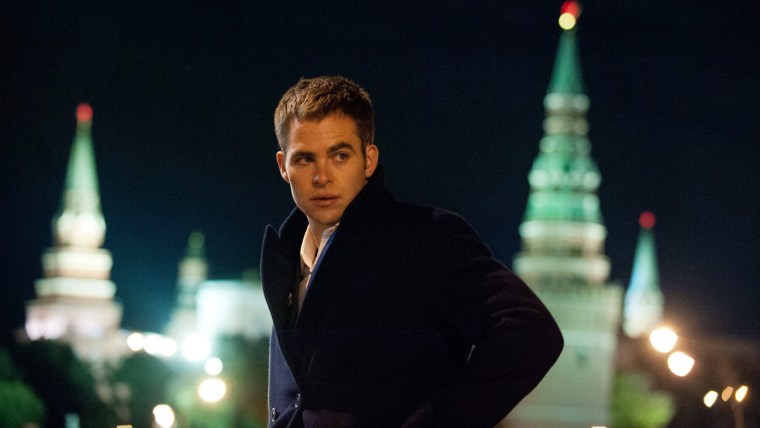 Ryan's been played by Alec Baldwin, Harrison Ford, and Ben Affleck, and he's fought his way through submarine diplomacy, the heat of the Cold War and South American drug cartels. But forget all that -- the character is getting a complete reboot. In the new movie, he's played by "Star Trek" movie veteran Chris Pine, and he's working in a changed world informed by the tragedy of Sept. 11. 

Can a Cold War patriot reinvent himself as an American hero for a new millennium? Odds are in Ryan's favor. Here's why.
Chris Pine's a good fit for the role
Best known as young Captain Kirk, Pine is 34 but his baby face makes him look younger, and he has a brashness that sets him off from previous actors in the role. "Jack Ryan already somehow suggests a kind of an oak tree — something yeoman-like," director Kenneth Branagh told The Huffington Post. "And Chris Pine — that six-foot-two, blue-eyed fit guy — just feels like the right guy." No arguments here.
Jack Ryan is not James Bond or Jason Bourne
In a culture of super agents and superheroes, Jack Ryan is a down-to-earth guy doing a job in the real world. He's an analyst, trained to think his way through situations, and in the field his mind is still his greatest weapon. As Pine himself told Screen Rant: "His weapon is his brain. He thinks and moves with his mind faster than other people."

He is, in fact, soon to be a married man
And that makes him vulnerable in other ways, especially when his fiancée Cathy (Keira Knightley) shows up on his mission. Her presence poses a very real challenge: what is the personal cost of service? And in another break with the Ryan stories of old, Cathy is no worried bystander, wringing her hands as Jack goes to work. She steps right in as a mission partner. It turns out she's a natural.
Kenneth Branagh directs …
Kenneth Branagh was both star player and acclaimed director at the Royal Shakespeare Company before turning to the movies, where he directed stylish thrillers, modern comedies, and a certain superhero spectacle of gods and monsters. He taught Chris Hemsworth how to act like a prince among the Nordic gods of Valhalla in "Thor." Who better to lead Pine on his first field mission?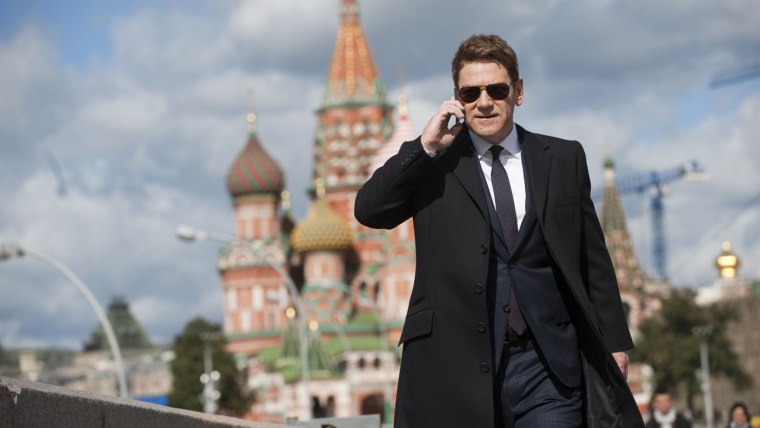 … and Branagh also plays the villain
And that's something Branagh knows a little something about. He's played Othello's scheming betrayer Iago, evil genius Dr. Arliss Loveless in "The Wild, Wild West," and Nazi officer Reinhard Heydrich. His character, Viktor Cherevin, isn't just another rogue Russian in the Ryan universe, he's equal parts arrogant tycoon, devoted patriot, and modern supervillain. Branagh embraced the challenge, as he told Metro.us: "I loved the idea of playing his stillness, his quiet, his threat, his hurt, his tragic melancholic quality and this romantic Russian thing that gets him into trouble."
It's timely and not tied to a specific novel
Tom Clancy created Jack Ryan, but the novelist, who died last fall, but not compose this story. "Shadow Recruit" is an original story informed by the tragedy of Sept. 11 and the turbulence of the new Soviet Union. The villain may be Russian, but this is the age of Putin and the new world of international terrorism and economic warfare. "The world has provided us with a scenario where Jack Ryan is potentially walking into catastrophic circumstances," warns Branagh.