It may be cold Down Under this time of year, but Australian pop/punk band 5 Seconds of Summer brought a whole lot of warmth to TODAY Tuesday, attracting one of the biggest crowds seen on the plaza yet this year.

"It's definitely not another day at the office," chuckled drummer Ashton Irwin, standing alongside fellow band members Luke Hemmings, Michael Clifford and Calum Hood. 
The band then rocked the audience with renditions of "She Looks so Perfect" and "Amnesia," both of which appear on their self-titled debut album, out Tuesday.
They've come a long way since a first gig in which the quartet played to room of 11 people. "Seriously," said Irwin, "this is the most incredible thing that's probably ever happened to us. Right now. It's amazing."
The crowd — some members of which had started camping outdoors at the end of last week — went wild, of course. (So wild that before all was said and done, 18 young women received medical attention "because they'd been out there for so long," reported Hoda Kotb later on.)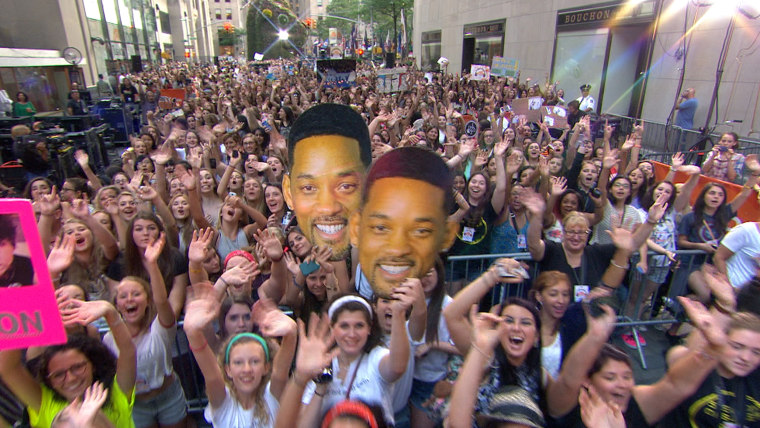 But amid those hundreds of screaming fans, TODAY's Al Roker spotted one who brought a giant cutout image of Will Smith's head. What's up with that?

WATCH: 5SOS: Will Smith 'the best man to ever live'
Turns out 5 Seconds of Summer are huge fans of the Fresh Prince. "Basically, Will Smith is probably the best man that ever lived," deadpanned guitarist/singer Hemmings. Band members have commented in the past that they'd love for 5 Seconds to do a duet with the actor/rapper.