We've already got our tissues ready for Friday's release of "Miss You Already," a film starring Drew Barrymore and Toni Collette, which explores the ups and downs that bring close friends even closer together.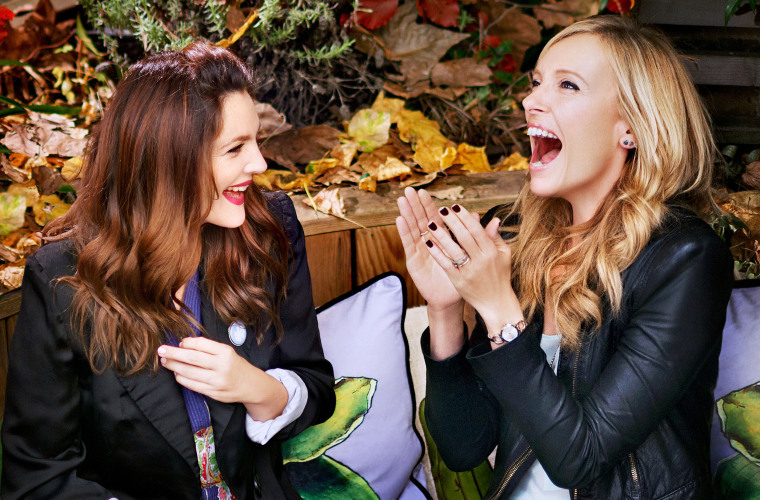 But before we watch the latest flick to celebrate female friendship, let's grab a pal and some popcorn and take a look back at five of the most unforgettable movies on the oh-so-worthy subject.
Because, as any woman with a BFF knows, there's no other bond like it!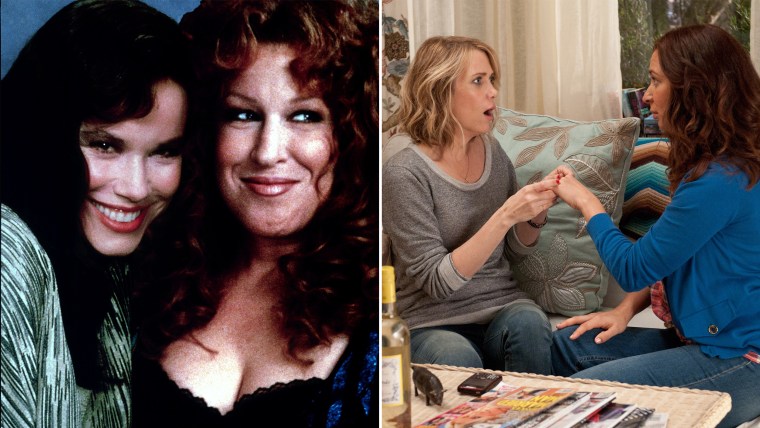 1. 'Beaches'
In 1988, Bette Midler and Barbara Hershey had us holding onto our hankies in "Beaches." Heck, the film's unforgettable theme song — "Wind Beneath My Wings" — still does!
The dramedy focuses on two women whose childhood meeting sparked a 30-year friendship. And despite growing in different directions, they always come together when it's really important — like in the end.
2. 'Bridesmaids'
Of course, a friendship film doesn't have to be sad or overly sentimental to hit the mark, and 2011's "Bridesmaids" certainly proved that point.
Kristen Wiig and Maya Rudolph play the parts of a maid of honor and bride-to-be, respectively, and put the spotlight on just how easy it is to get caught up in one's own problems and not be there for your bestie.
But before it's over, with the help of an amazing ensemble of friends, it all works out — especially for viewers of this hilarious movie.
3. 'Heavenly Creatures'
If laughs or tears aren't exactly what you're looking for, how about dark drama?
"Heavenly Creatures" is a 1994 award-winning film based on the real-life bond between teens Pauline Parker (Melanie Lynskey) and Juliet Hulme (Kate Winslet). The duo shared everything, from vivid fantasies to murder.
4. 'Romy and Michele's High School Reunion'
What Mira Sorvino's Romy and Lisa Kudrow's Michele lack in academic prowess and career success they make up for with pure heart and solid support in this 1997 comedy.
The pals craft elaborate lies to make them look better up against the popular crowd at their 10-year high school reunion, but in true friendship fashion, they learn they have to be honest with themselves.
5. 'Thelma & Louise'
Considered by many to be the ultimate women's buddy flick, "Thelma & Louise" kicks off as a lighthearted wild ride for a couple of friends, and soon turns into something else completely.
Louise (Susan Sarandon) takes a man's life in order to protect her friend Thelma (Geena Davis), and that action launches them both on police chase that leads them to dive off where no one can follow them.
Follow Ree Hines on Twitter and Google+.