Amy Kossoff Smith didn't let age get in the way of chasing her dream to write about motherhood. In this essay, "Stumbling into Cyberspace," excerpted from the book "Knowing Pains," Smith writes about learning how to use the Internet to start her business.
My fingers raced across the keyboard, and my heart pounded as I heard the school bus wheels screech to a halt outside our house. Only a few more precious minutes to get that last e-mail out before the kids would bound through the door, kick off their shoes, throw their backpacks in the hall and demand a snack. 
It was time to shift gears from work to kids, knowing full well that while my second shift was just starting, the third one (post-bedtime work catch-up) still lay ahead. After years of balancing three kids with my home-based PR business, I had added a scrumptious new project to my already-full plate. I started a website and blog that combined my organizational skills, my writing and PR background, and my passion for motherhood.
This latest entrepreneurial fire was ignited when I turned 40. For my birthday I went with some girlfriends to a spa where I paused for that rare moment of reflection in an otherwise activity-driven life. The Lycra-clad fitness instructor had us lying on mats: "Breathe in. Breathe out. Breathe in. Breathe out." As desperate as I was for a true break, I was having trouble following her instructions to "clear my mind." I found my mind wandering to my lengthy to-do list and unanswered e-mails. So much to do …. No, no, no … breathe in, breathe out. As I struggled to clear my mind, it hit me that I'd spent most of my professional and personal life focused on other people's needs. Helping to fulfill other peoples' dreams.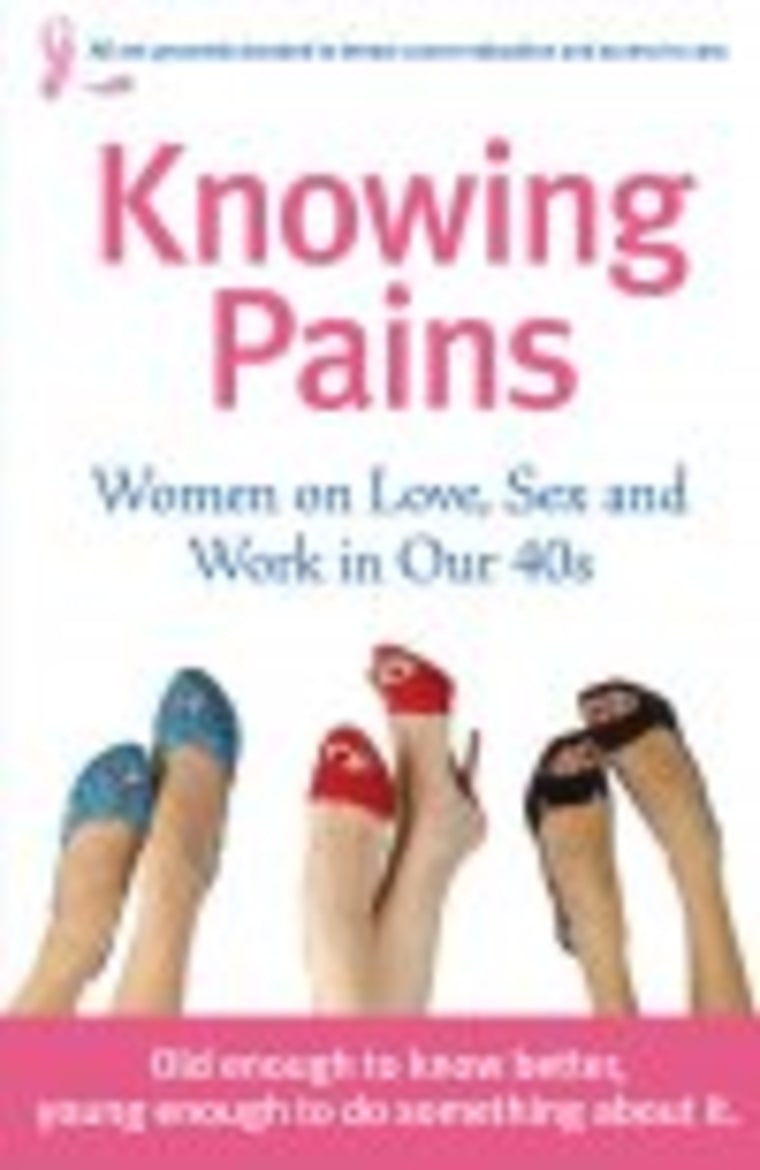 But as I lay there on that mat trying to breathe, the writer in me decided that 40 needed to be my chapter. I realized that it was time to pursue a personal dream of my own that could bring more passion, fun, and enjoyment to my career. As a journalist, I'd written articles for newspapers and magazines; as a publicist, I'd pitched press releases and managed countless special events. But one journalistic feat that I had yet to accomplish, but had always yearned for, was to write a book about something I really cared about, something to showcase my own magic tricks for managing the hardest job in my life: motherhood. Soon I began walking into bookstores, eyeing the packed shelves like valuable real estate, wondering if and when I could earn a spot.
As a working mom, I had constantly found my business world and personal world colliding. Over the years, I had naturally begun to use my work tools to organize our home life. Complicated carpools? No problem, a color-coded spreadsheet will do the trick. Painting estimates? Make sure you ask each person the same five questions — display the answers on a chart. Chores for the kids? Lay it out so all can see. Chart after chart, spreadsheet after spreadsheet, my business skills were guiding me through motherhood, providing me with much valued order in my home. Though I knew that this approach might not be the answer for everyone, I had been asked for help from enough other busy moms to know that I had tools other people could use.  So with a computer full of spreadsheets, checklists and essays, I revisited my idea from years ago, an idea that had lain dormant since the birth of my third son five years ago. I decided to write the book on which I'd based my adult family life, "The Business of Motherhood."
Tenacious, I immediately wrote a proposal, called agents and set up meetings. I was told that first I would need a website and blog. My reaction was measurable and fortunately silent. "What is a blog? What have I missed here?" I thought. I felt completely deflated. 
The social marketing world was completely foreign to me. Even my young kids seemed more savvy at downloading videos, text messaging, and Internet research than I. But removed as I felt from this virtual universe, I was motivated and determined to join, both to communicate my message as well as to understand this world my kids were entering.
I knew that the investment of time, energy, and money in this venture would be significant and I couldn't see any income generation in the first phase (or second or third). I started to question my plans. Could I throw one more ball in the air, already juggling so much between work and home? Should I divert energy from my PR firm, my consistent bread and butter, to start what could be no more than a hobby that would suck time, energy, and money from our family bank account?
Forty hit me the same year my youngest stepped on the kindergarten bus. With him in school, I had planned to use any spare time to go through the stacks and envelopes of family photos that needed to put into albums, volunteer more at all three of my boys' classrooms, and perhaps even have some unscheduled time for me. Breathe in, breathe out.
Instead, I found myself uncontrollably driven to start this new venture. I felt an intense desire, like nothing I'd felt in a long time, to go out on a limb, take a personal risk, and be comfortable with success or failure.
So, leveraging technology I didn't even know existed, I found myself creating a blog, then a website, while at the same time fueling my passion for writing. My coaches: professionals who were half my age. Even those a quarter of my age knew more than I did at first.
"Mom, aren't you a little old for Facebook?" my 10-year-old asked. Little did he know that I would soon be ten steps ahead of him. If nothing else.
At worst, I was keeping up with the technology that defined my children's universe, and, and at best, I was embarking on a mission to help other mothers.
I felt my journalism skills kick into high gear: writing, researching, links, statistics tracking, subscriptions, animated headlines, graphics research — it started fitting together like pieces in a puzzle. Finally, my first website was complete — I couldn't believe the functionality that we were able to build into it.
"You did a great job, and I really appreciate all you did to go outside the box and make this what it is," I told the designer. "I hope this site is something you'll be proud of, because I certainly am."
"Yeah, uh, thanks…" the web designer muttered humbly over the phone.
"I have one final question, and I hope this won't offend you in any way," I started. "How old are you?"  He sounded so young, and having never met in person, I honestly had no idea.
"I'm 19."
"You're 19!?" I was sure I'd heard something wrong, but he couldn't have said 90. Suddenly, it all clicked.  The lingo, the laid back attitude, and quite frankly, the key to technology he gave me.
He was half my age and young enough to be my son, and he was one of the best teachers I'd ever had.
So we built it. I built it. But would anyone come? I felt like I'd cooked my best meal, put on my favorite party dress, and was waiting for the doorbell to ring. And ring it did …
I remember the first time I went to the visitor map, an online traffic counter with a map of the world displaying flags in each country where an "eyeball" had visited my site. 
I shrieked.
"Mommy, what's wrong?" asked my son, running into my office.
I was staring at the computer screen, flags popping up on the world map, one by one as the page loaded, showing visitor traffic to the site. Pop, pop, pop.
"Nothing, sweetie, everything's okay, but someone just looked at my site from China! And England! And Iraq!"
I hadn't even started my press campaign yet. So apparently the announcement I had sent to 160 friends and family was actually making its way around the world. It reminded me of an old shampoo commercial, "And she told two friends … and she told two friends … and so on, and so on." I was awed by the simplicity and the sheer power of word of mouth — thousands and thousands of visitors in the first few weeks alone. I had read about the power of these new marketing tools, but now I was experiencing them for myself firsthand. I realized I was part of the "older generation" now, but I was catching up and would not be left behind. Technology was going to transform my dream into reality. It was going to connect me with women around the world. 
I'll never forget my first interview on FOX News. I was used to putting clients on TV and convincing nervous interviewees that it was really simple, that they shouldn't be nervous. Now that I would be the one in front of the camera, I felt my heart racing, my palms sweating, my teeth clenching. I woke up every two hours the night before, paranoid that the alarm wouldn't go off.
But it did … and the lack of sleep probably slowed me down a bit on air, which was good. My message — how to save time and money for moms — flowed naturally. Other than an unknown, very errant strand of hair in my face (despite a very long session with assorted gels, sprays, and my hairdryer), I made it through, and skipped to my car like a school girl just asked to the big dance. 
And what a dance it is! I've met Mompreneurs from around the world, online and in person. I have shared the thrill of new ventures and the power of collaborative marketing like I've never experienced before. From a former TV reporter turned blogger/fiction novelist in my own home town to a nutritionist from Sydney, Australia, my network expands daily. 
I feel new self-confidence and comfort in the technology that truly petrified me a year ago.  These tools are like building blocks in my hi-tech playroom. I've become enthralled with the endless options that are only a click away, adding form and function to my websites. I find myself urging others to pursue the Cyberpath that has given me such incredible fulfillment in such a short period of time. I feel like I am learning, growing and serving in a way that feels wonderfully energizing. I am struck by what a difference a year can make, and am now wondering what next year will bring. Maybe I'll even finally make time for those family photo albums.
Amy Kossoff Smith (41) is married in Maryland with three boys under the age of 11.  She founded BusinessofMotherhood.com, a site that presents motherhood as a legitimate and valuable job, and provides tips and tactics to help moms manage their busy lives. Her blog has regular posts about topics of interest to the business of motherhood. An internationally recognized Mompreneur, she is a McClatchy-Tribune Wire columnist, with weekly columns appearing in newspapers and online nationwide. She runs Write Ideas, Inc., a public relations and promotions firm she founded in 1992. When she's not working, she relishes a sweaty "Body Pump" class where breathing is mandatory.
Excerpted from "Knowing Pains: Women on Love, Sex and Work in Our 40s" edited by Molly Tracy Rosen. Text copyright (c) 2009 by Margaret Tracy Rosen, reprinted with permission from WingSpan Press. For more on the book, click here.