Of all the weird and wonderful things that came out of the 1970s, the fact that Chuck Barris had a hit with "The Gong Show" may have topped them all.
The TV producer and pop songwriter — who later claimed to have been a CIA assassin in his daffy memoir, "Confessions of a Dangerous Mind," which became a movie in 2002 — died at 87 on Tuesday at his home in Palisades, New York.
His eclectic career included creating or producing programs like "The Dating Game" and "The Newlywed Game," and he had a hit song with "Palisades Park" in 1962.
But Barris is best known for being the arm-waving, hat-wearing, catchphrase-uttering ("We'll be back with more ... stuff") goofball host of "The Gong Show," which ran on NBC from 1976-78 and was syndicated through the '80s.
In theory, "The Gong Show" was a talent show with a judge's panel of B-list celebs who'd clang a gong when they'd seen enough. (If you didn't get gonged you'd get rated, and the highest-rated won money.)
Most were extremely amateur acts, and the prize was typically a check for an offbeat sum like $516.32.
RELATED: Teen flips bottle at talent show — and the internet loses its mind
It could also be remarkably risque for a game show of its day.
Barris often appeared disheveled and slurring his words. And every so often, he'd slip in an act like the Popsicle twins, two teens whose "talent" was sitting on stage and suggestively sucking Popsicles, to hoots and catcalls from the audience. (That one didn't make it to air on the West Coast.)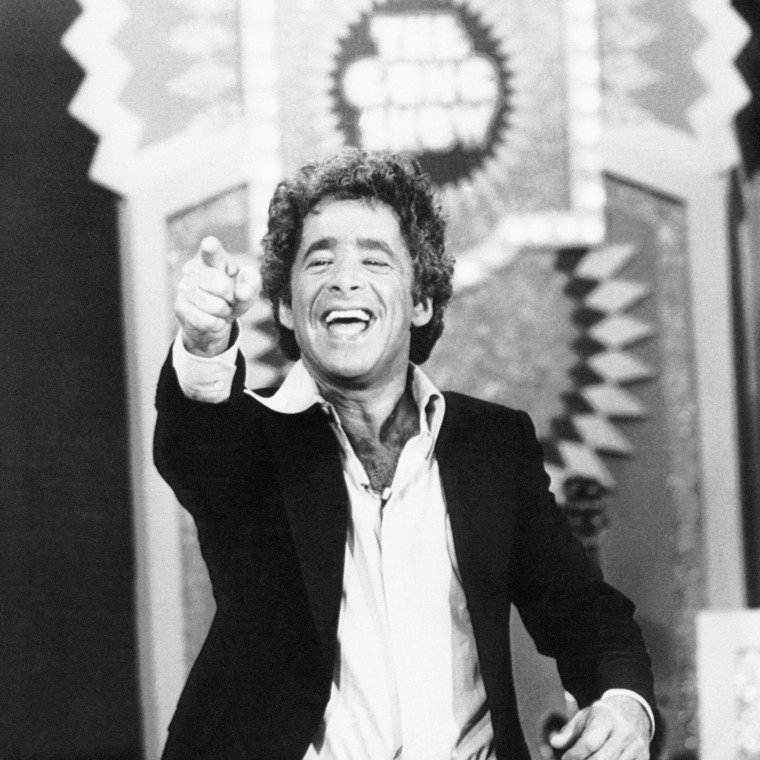 There were so many gloriously weird moments from "The Gong Show," we couldn't possibly include them all. But to honor the late, great Mr. Barris , we're sharing four of our favorite instances of his "stuff" from the series.
1. Gene Gene the Dancing Machine
Long before David Letterman began using his crew in comedy bits, Eugene "Gene Gene the Dancing Machine" Patton, a stagehand, was shimmying for "The Gong Show" audience before the show to warm up the crowd. Barris liked him so much, he put Gene on the air, and he became the show's regular final act.
2. The Unknown Comic
Who was that man on the stage with a paper bag pulled over his head delivering jokes? No one knows! OK, we know now: It was Murray Langston, who had a solid career appearing (unmasked) on shows like "Sonny and Cher" in the '70s. Embarrassed he needed the cash from "Gong," Langston came up with the bag idea and ultimately made over 150 appearances.
3. One Whole Episode Featured Nothing But People Singing "Feelings"
The 1974 hit "Feelings" by Morris Albert was a pretty big deal at the time, but we're still not sure audience members deserved to watch an entire episode of people attempting to croon the tune (which was covered by everyone from Ella Fitzgerald to Engelbert Humperdinck and Johnny Mathis). Still, it's worth remembering as an example of surreal TV at its best.
4. Jaye P. Morgan Flashes Everybody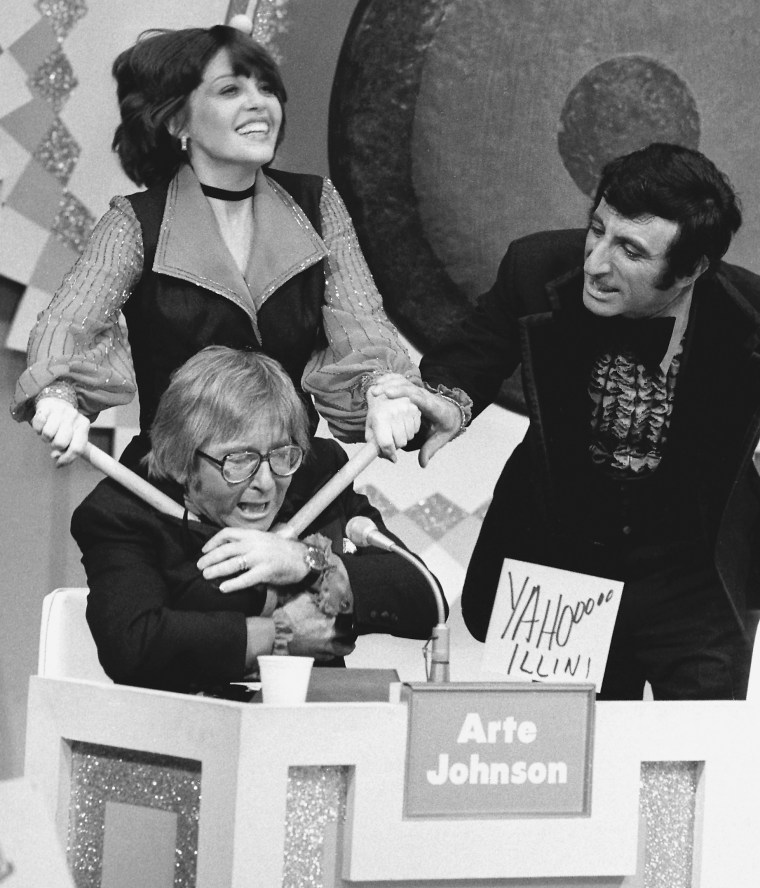 Panel regular Jaye P. Morgan often attempted to strip on the show, and usually got stopped. Except for that one time, during one of Gene's routines, when she hastily unbuttoned her shirt and flashed everyone while the camera was on her. (You can watch it here, if you're so inclined.) It got her banned from the show.
RELATED: High school 'Thriller'! Teen totally nails Michael Jackson's moves at talent show
And they say today is the Golden Age of television? We beg to differ. Thanks for all the weird times and the laughs, Chuck Barris! We would never gong you.
Follow Randee Dawn on Twitter.