It's hard to go to the movies in 2016 without encountering a sci-fi blockbuster, and strong female movie characters are all the rage today (hello, "Ghostbusters").
But let's not forget that in 1986, the space horror film "Aliens" broke that barrier and rode it all the way to box office success.
That's right, 30 years ago Sigourney Weaver, as the indefatigable Ellen Ripley, returned to space to investigate an abandoned space colony, save a little girl and kick some serious space creature butt.
"My favorite day was when I was holding that flamethrower," Weaver mused during an "Aliens" reunion on TODAY Tuesday.
Weaver was joined on the show by director James Cameron and producer Gale Anne Hurd, plus cast members Lance Henrikson (Bishop), Bill Paxton (Hudson), Michael Biehn (Hicks), Paul Reiser (Burke) and Carrie Henn (Newt).
MORE: 'Ferris Bueller's Day Off' turns 30! Take this quiz to see how well you remember it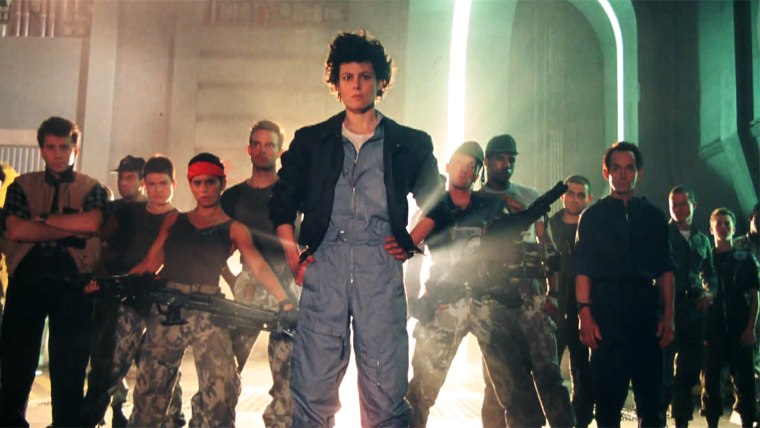 "I love that look that Sigourney gave at that moment," recalled Biehn of the scene where Ripley had to face down the Alien queen while protecting little Newt.
"She has that look of, like, 'Should I do this? Should I do that? Screw it.'"
Cameron and Hurd, who had worked together before on "Terminator" (and were married at the time), had the tough task of creating a lot of realistic creepy crawling things. CGI graphics were still years down the road.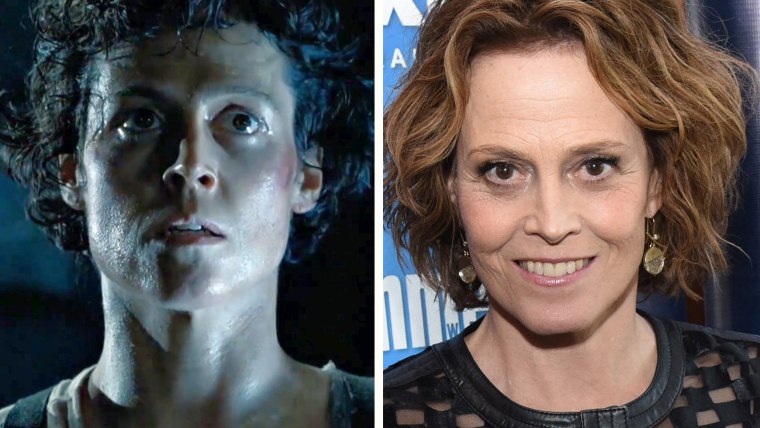 "It was all hydraulics and puppetry," he said. "There were two guys inside the alien queen."
As for Henn, "Aliens" was her first and only movie. She's a fourth-grade teacher in California now. But back in the day, she was a little girl who liked to play on the set, especially on a slide in one scene.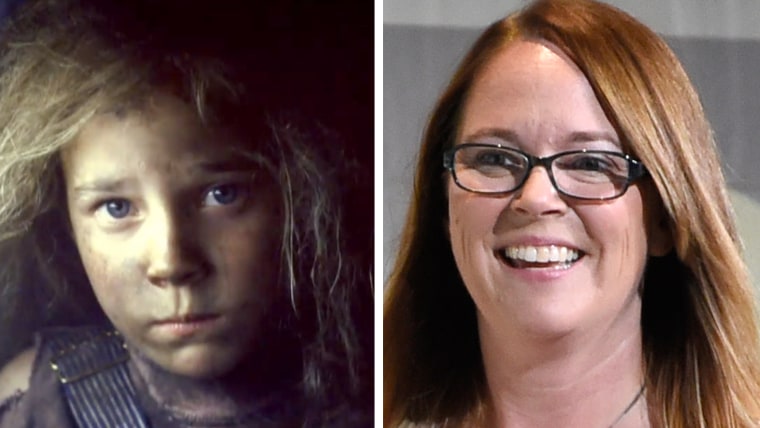 "You said that you kept flubbing the takes so that you could go down the slide again," chuckled Cameron.
"I just did it a couple times!" Henn grinned.
Fortunately (spoiler alert) Newt is saved, although not for long, as those who've watched the third film know.
But what about what's actually out there in space — could there be real aliens?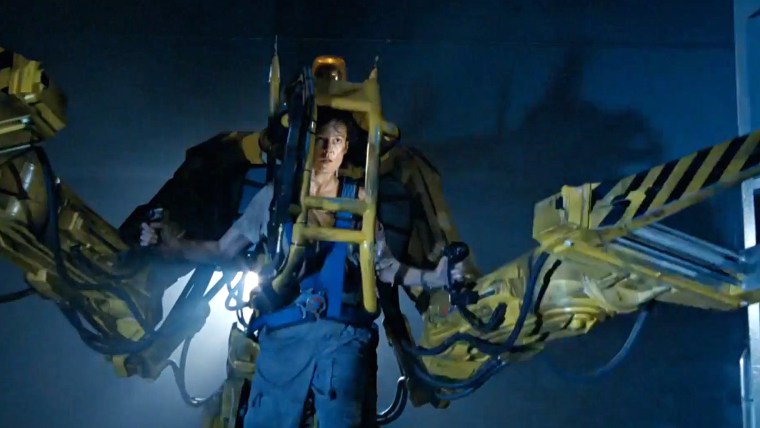 "Don't know," said Cameron, who went on to make "Titanic" and "Avatar." "Jury's out and gotta find out."
MORE: James Cameron confirms Sigourney Weaver will return for 'Avatar' sequels
"I would assume they'd come to my house," chuckled Weaver.
"Dinner at Sigourney's!" added Hurd.
The "Aliens" 30th anniversary limited edition DVD will be available on Sept. 13, and it's expected to include a peek at the casting process and the making of the film.
Follow Randee Dawn on Twitter.