Three years ago, Randy Travis nearly died after being felled by a stroke.
Wednesday night, the seven-time Grammy Award-winning singer was up on stage with his dedicated wife Mary during an all-star tribute to his career in which fellow icons like Garth Brooks, Alison Krauss and Kenny Rogers sang his hits.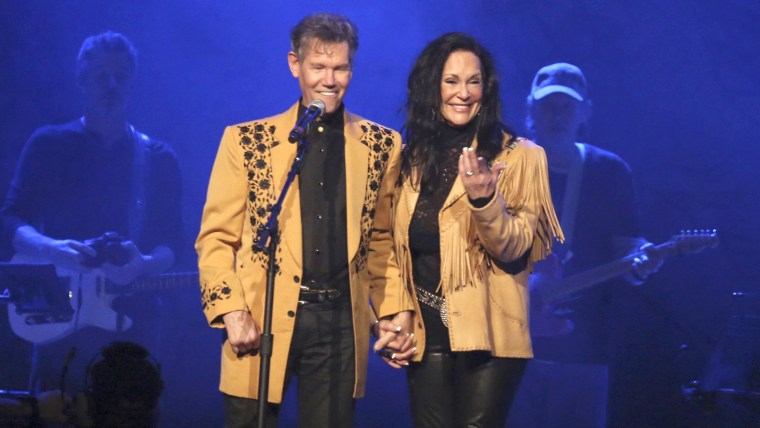 "What doesn't he mean to country music," wondered Chris Young, who sang Travis' 1994 hit, "This is Me," at the event. "I would just constantly sing his stuff. He means a whole lot to a lot of singers, not just me."
But while being feted by 30 different artists in Nashville is a great honor, Travis (who with Mary spoke to The Tennessean) says he's not exactly happy.
"Damaged," he said.
RELATED: Randy Travis stuns at Country Music Hall of Fame with 'Amazing Grace' performance
Travis, who scored big starting in the mid-1980s with his pop-inflected country tunes and rich baritone voice, spent the next 30 years landing 16 No. 1 songs including "Forever and Ever, Amen."
Back in July 2013 he seemed to be suffering from walking pneumonia until a virus in his heart sent him to the hospital, where he flatlined and had to be revived. Not until after he came out of a 48-hour coma did doctors discover he had suffered from a stroke as well, and gave him a 1 to 2 percent chance of survival.
"I prayed hard, 'God, please let me have him back, any way, shape or form,'" Mary recalled.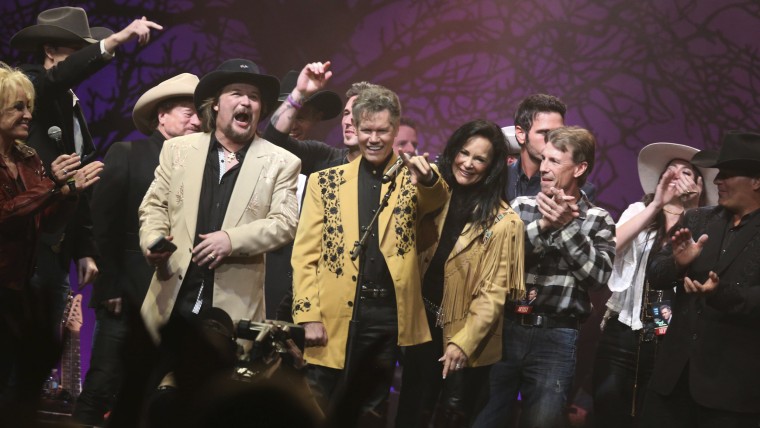 Travis fought back, though, and after much physical therapy and rehab is alive and well — though not wholly back to 100 percent. His speech, noted the paper, is halting and he largely gets around in a wheelchair. He remembers all of his songs and lyrics and can use his left hand to make chords on his guitar neck and said it feels "good" to sing again.
RELATED: Randy Travis released from hospital, moved to therapy facility
Though he did surprise the audience by breaking into "Amazing Grace" when he was inducted into the Country Music Hall of Fame last fall, he didn't seem likely to sing at the tribute Wednesday.
"There is a perfectionist in him that knows he's not singing exactly like he used to that keeps him from enjoying it like I wish he would," Mary Travis said in the article. "I know the world when they hear him, they can tell it's Randy Travis, and the more he does it, the better it's going to get."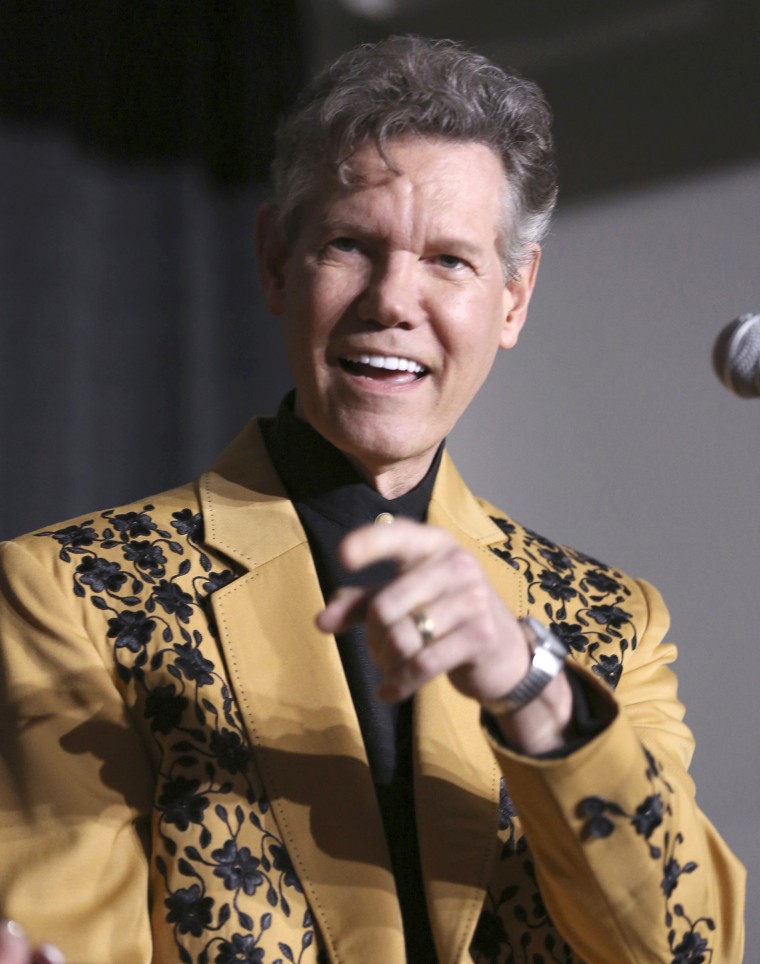 For now, they're just going to keep pushing forward.
"I think our goal for [the next] five years is to remain hopeful and keep our heads up high and not throw in the towel and be happy with wherever God has us," she said. "If it's back up on that stage singing, hallelujah."
Follow Randee Dawn on Twitter.