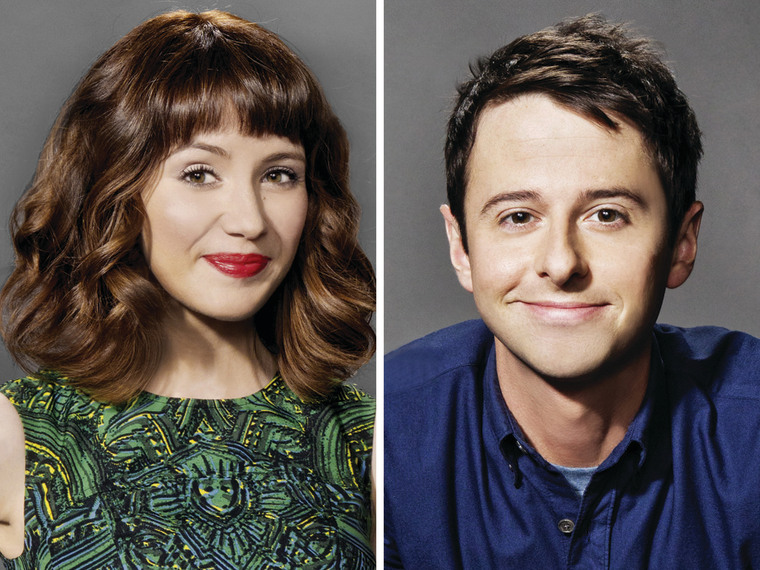 It turns out Brooks Wheelan's exit from "Saturday Night Live" earlier this week was just the first of several. Featured players John Milhiser and Noel Wells are also out, according to The Hollywood Reporter.
Milhiser seemed to confirm the rumors of his ouster Tuesday night after "Two and a Half Men" star Jon Cryer tweeted his support to the comedian.
NBC does not comment on "Saturday Night Live" casting rumors or changes.
Like Wheelan, Milhiser and Wells were freshmen players in the recently ended season 39. Milhiser didn't get much screen time, though he did have a few funny moments, including his impersonation of Green Day frontman Billie Joe Armstrong. 
Wells looked promising in the season premiere, with her portrayal of Lena Dunham's Hannah Horvath in the "Girls" spoof featuring Tina Fey as Blerta. The "SNL" newcomer said in a video that it was her most memorable moment of the season. "It felt like I was born to do this," Wells said.
Sign up for top Entertainment news direct to your inbox
But rookie featured players may not be the only ones to exit "SNL" before the start of the upcoming season. Repertory player Nasim Pedrad, who just wrapped up her fifth year on the sketch-comedy show, may be out as well. The actress is set to star in the new Fox comedy "Mulaney," from Emmy winner and former "SNL" writer John Mulaney. The sitcom also lists Lorne Michaels, creator of "SNL," as an executive producer. 
Pedrad — who is known for her impressions of Arianna Huffington, Kim Kardashian, Barbara Walters and more — hinted at the ATX Television Festival last month that she might not be back. While chatting about "Mulaney," she said of her return to "SNL," "I haven't heard any official word so far, but I love ("Mulaney") so much. I have an apartment in L.A., and as far as I know, I'm in L.A. now." ("SNL" films in New York.)
"Saturday Night Live" returns for season 40 this fall on NBC.