/ Source: The Associated Press
It's not a ban. And the Hip-Hop Summit Action Network isn't calling for rappers and other artists to stop using the words. But the group has come out with a statement saying terms like the n-word, bitch and 'ho are offensive and wants them off the airwaves.The HSAN says while it doesn't support a ban on the words, it is recommending that record labels and broadcast outlets voluntarily remove, bleep or delete the words from songs. The organization says those three words should be considered on a par with what it calls "extreme curse words" and treated as such by broadcasters. But it also says it doesn't favor any government regulation or public policy that would amount to a violation of the First Amendment right to free speech.The hip-hop community has been under pressure recently because of the controversy over statements made by radio host Don Imus about members of the Rutgers University women's basketball team. Some critics have said that if Imus lost his job for calling members of the mostly black team "nappy headed hos," there should be a call for rappers and other entertainers to refrain from using such words in lyrics and jokes.
The recommendations drew mixed reaction and come two weeks after some began carping anew about rap lyrics after radio personality Don Imus was fired by CBS Radio and NBC for referring to the players on the Rutgers university women's basketball team as "nappy-headed hos."
Expressing concern about the "growing public outrage" over the use of such words in rap lyrics, Simmons said the words "bitch," "ho" and "nigger" should be considered "extreme curse words."
"We recommend (they're) always out," Simmons, the pioneering entrepreneur who made millions of dollars as he helped shape hip-hop culture, said in an interview Monday. "This is a first step. It's a clear message and a consistency that we want the industry to accept for more corporate social responsibility."
Last week, Simmons called a private meeting of influential music industry executives to discuss the issue. However, no music executives were associated with Monday's announcement by Simmons' Hip-Hop Summit Action Network.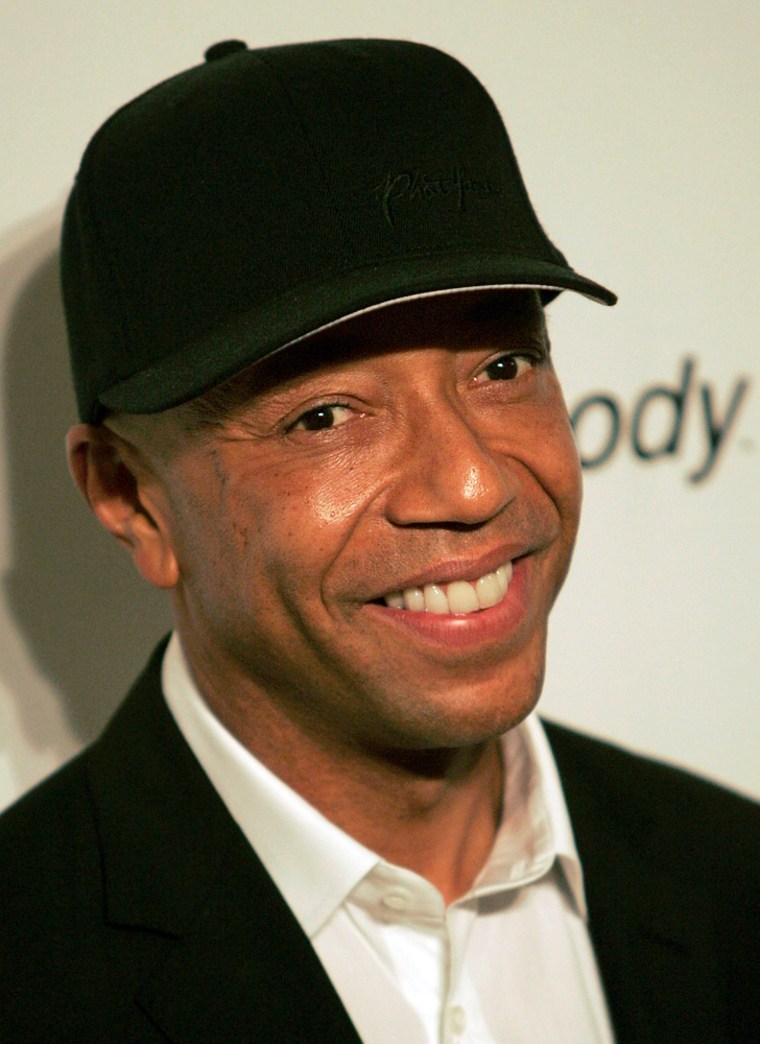 Calls to Sony Music, Universal Music Group and Atlantic Records were not returned. The Recording Industry Association of America and Warner Music Group declined to comment.
Reaction to the announcement was mixed.
Bakari Kitwana, who has written about rap in books such as "Why White Kids Love Hip-Hop," said it was a step in the right direction. Kitwana said there needed to be uniformity in removing obscenities from music. He pointed out that in some songs curse words are replaced with clean words while, in others, epithets and curse words are merely covered up by silence, allowing listeners to still infer from context the edited words.
"It shows that people in the industry are realizing that the pendulum is swinging and that there's a national conversation that they don't want to be on the wrong side of," Kitwana said of the recommendations. "This is further along than we could have expected them to go 10 years ago. But there has to be more. I think they can do more around the question of content."
Writer Joan Morgan said the announcement amounted to "absolutely nothing." She called the recommendations "shortsighted at best and disingenuous at worst." It was, she said, an "anemic, insufficient response" that failed to address homophobia and other issues in certain strains of hip-hop culture and rap music.
Jake Johnson and Damon Wayans Jr. on the "Let's Be Cops," red carpet, Selena Gomez is immortalized in wax and more.
Morgan, author of "When Chickenheads Come Home to Roost: A Hip-Hop Feminist Breaks It Down," said calling for the removal of the three epithets assumes "all of the violence, misogyny and sexism in hip-hop is only expressed in" those words.
"It's says let's take the responsibility away from people creating the content and put it back on the corporations," said Morgan.
The recommendations also included forums to foster dialogue among entertainers, hip-hop fans and executives and the creation of a mentoring program for entertainers. Another recommendation called for the establishment of a coalition of music, radio and television executives to advise those industries on "lyrical and visual standards."
The announcement cautioned against violating free-speech rights but said that freedom of expression comes with responsibility.
"Our discussions are about the corporate social responsibility of the industry to voluntarily show respect to African-Americans and other people of color, African-American women and to all women in lyrics and images," read a joint statement from Simmons and Benjamin Chavis, the network's executive director.
On April 13, Simmons and Chavis issued a statement differentiating hip-hop artists from shock jocks like Imus. They said offensive words in hip-hop "may be uncomfortable for some to hear, but our job is not to silence or censor that expression."