A powerful series of interviews with more than two dozen actors, directors, writers and producers illustrates that the Oscars aren't the only place where women and minorities are underrepresented in Hollywood.
The New York Times on Wednesday published a featured called "What It's Really Like to Work in Hollywood (If You're Not a Straight White Man)" featuring stories from 27 people working in Tinseltown, including "Telenovela" star Eva Longoria, "The Mindy Project" creator and star Mindy Kaling, "Ugly Betty" star America Ferrera, "The Wire" and "Treme" actor Wendell Pierce and "Fast and Furious" director Justin Lin.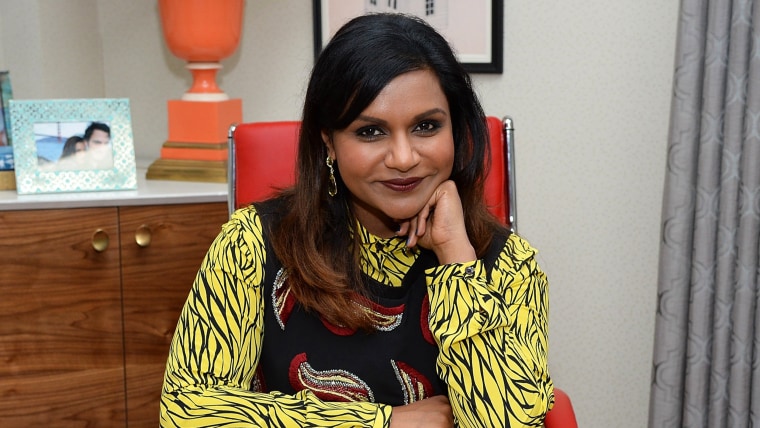 The group spoke about getting started in the industry, dealing with Hollywood executives, pay discrimination, life on the set, attempts to change the way they speak, people who have helped them along the way and their internal struggles and personal victories.
Viola Davis inspires us all: See the 9 powerful things she said on TODAY
"We once had a meeting with a guy, I won't say the company,'' Shakim Compere, Queen Latifah's manager and producing partner, told The Times.
"(Queen Latifah and I were) dressed to the nines. We talked about sports, politics, everything, and this man had the nerve to say, 'When is your manager going to get here?' because he expected some middle-aged white guy.
"I [charged] him 10 times more than I was going to," Compere said.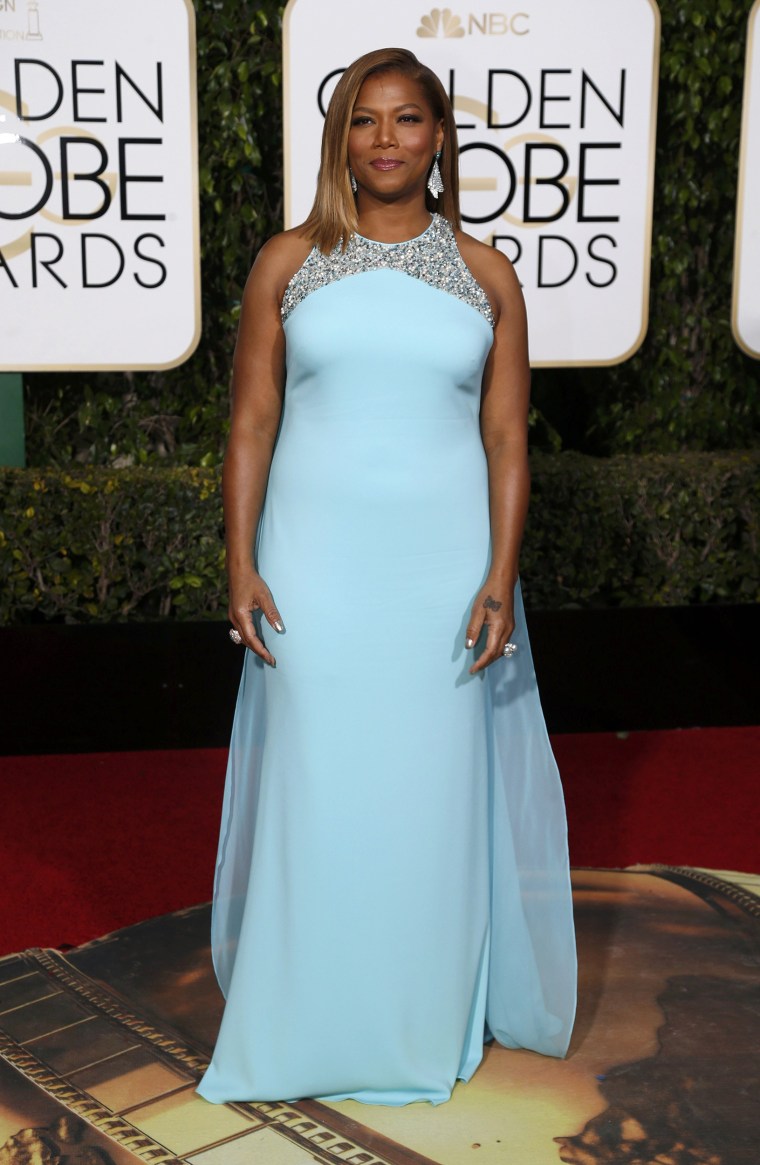 The group's personal stories put a face to a study released on Monday by the University of Southern California's Annenberg School for Communication and Journalism that found women and minority groups make up less than 35 percent of speaking characters in movies and scripted series.
It also found that less than 29 percent of directors, writers and series creators are women or minorities.
Fury over the lack of diversity among this year's Academy Award nominations has spurred a passionate conversation about inclusion in Hollywood dubbed #OscarsSoWhite.
Lupita Nyong'o: #OscarsSoWhite shows desire for a 'diversity of stories'
Speaking with The Times, actress and director Eva Longoria recalled being told she was not "Latin enough" for certain roles when she first began auditioning.
"Some white male casting director was dictating what it meant to be Latin. He decided I needed an accent. He decided I should (have) darker-colored skin," Longoria said.
"The gatekeepers are not usually people of color, so they don't understand you should be looking for way more colors of the rainbow within that one ethnicity."
Award-winning actress Viola Davis also weighed in on the topic on TODAY Wednesday, offering her thoughts on how the diversity problem can be fixed.
"I think one of the things people misunderstand (is that) you have to separate opportunity from talent — that people feel like if the roles aren't there, that means there's no talent out there,'' Davis said. "That's not true. What's true is, if you create those narratives, then those roles can open up to people who are waiting in line."
For many of those in The Times story, the issues continued after their careers were already established.
Actress and series creator Mindy Kaling recalled a time when she wrote a part for an Indian-American actress that she wanted to play, but casting directors ultimately put out a call for a white woman after claiming they couldn't find an Indian-American to fit the role.
Julia Roberts remembered the producers of "Erin Brockovich" wanting her to do a scene where she shimmies down a well in a micro-miniskirt, which she rejected.
Director Karyn Kusama spoke about her frustration with a marketing department when they wanted Megan Fox, the star of the film "Jennifer's Body," to do live chats with amateur adult film sites.
As a result of their success in Hollywood, many of those interviewed feel a compulsion to help other women and people of color achieve their dreams as well.
"My role is not just artist,'' Kaling said. "It's also activist because of the way I look. On so many shows and movies, race was a gesture, and in mine it's the premise. I can't ignore that what a lot of people see is an Indian woman who doesn't look like a Bollywood star. It piques their interest, and they're not bad for wanting me to tell stories about it, and I'm not wrong for not wanting to."
"I want to fill my desire to write vibrant, flawed characters, but then also be a role model to young people."
Follow TODAY.com writer Scott Stump on Twitter.