Movie lovers have been misquoting "Field of Dreams" for years. Nope, the mysterious voice in the sky did not tell Kevin Costner's Ray Kinsella, "If you build it, they will come." The voice said, "If you build it, he will come." He. Just one guy, meaning Ray Kinsella's departed father, John.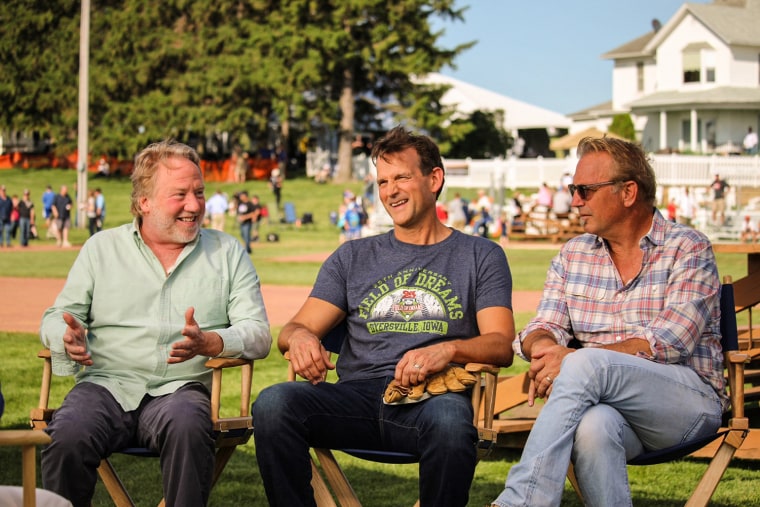 They came anyway — and they're still coming. Every year, thousands of fans of the iconic 1989 baseball film flock to the remote playing field in Dyersville, Iowa, where the movie was made. At a festival held at the site this past weekend to mark the film's 25th anniversary, NBC's Bob Costas caught up with Costner and co-stars Dwier Brown (John) and Timothy Busfield (who played Ray's brother-in-law, Mark) for a look back.
Costner, who attended the celebration with his family, said "Field of Dreams" remains deeply meaningful to him. "I get a chance to bring my three little kids here. It's really good full circle for me that this movie lives so long," he told Costas.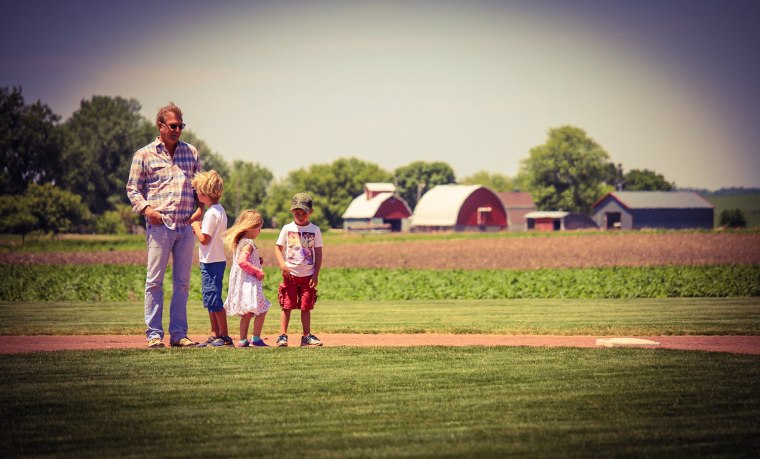 Sign up for top Entertainment news direct to your inbox

For fans, the movie's overlapping themes of second chances, redemption and staying true to one's convictions just "rang a bell," Costner said.  
"A lot of times people go 'You know, the movies ... movies don't mean anything,'" he mused. "This one did. This little movie did."