If you need to sell a 1996 Honda Accord with more than 140,000 miles on it, you'd figure you don't have a lot of options.
Carrie Hollenbeck, however, had a secret weapon: her fiancé Max Lanman, a Los Angeles-based writer and director who was able to make a slick, hilarious ad that the couple added to her eBay listing while selling her vehicle, nicknamed "Greenie." Did it work?
Oh boy, did it: Five days after the listing began, bidding had reached $150,000 and the video had gone viral, with more than 3.8 million views.
And then eBay canceled the listing due to "unusual bidding activity," according to a statement.
"A few years ago, I was driving to Big Sur with my (then) girlfriend Carrie to go camping on Highway 1. While we were traversing gorgeous switchbacks, it felt like (we) were driving in a car commercial and that's when it hit me that it would be really funny to make a high-end car commercial for a crappy car," Lanman told NBC Bay Area.
Hollenbeck has driven the car since she was in high school, but had finally come around to desiring a new vehicle with Bluetooth technology and also wanted to reduce her carbon footprint. So in 2016, she decided to sell Greenie.
The ad took most of 2017 to complete, and is of course worth your time. It looks just like a professional car advertisement, with swooping angles and dramatic light ... but it's for a 1996 Honda. That's where the fun comes in.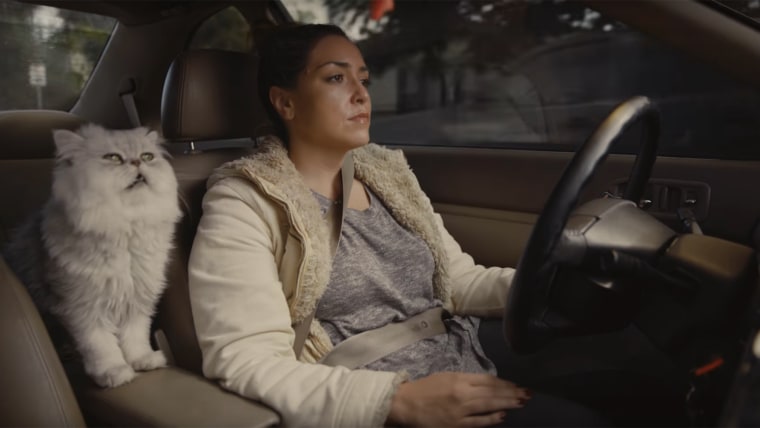 "You don't need things. You're happy with who you are. You don't care about money. You have everything you ever wanted," the voice-over explains as we see a woman (a professional actress; not Hollenbeck) pin her hair up and go for a drive with her cat, or pour coffee from the shotgun seat, or connect her iPod to the car via a tape deck converter (yes, you used to have to do this).
The ad concludes that the car is "for people that have life figured out and just need a way to get somewhere."
After all, "Luxury is a state of mind."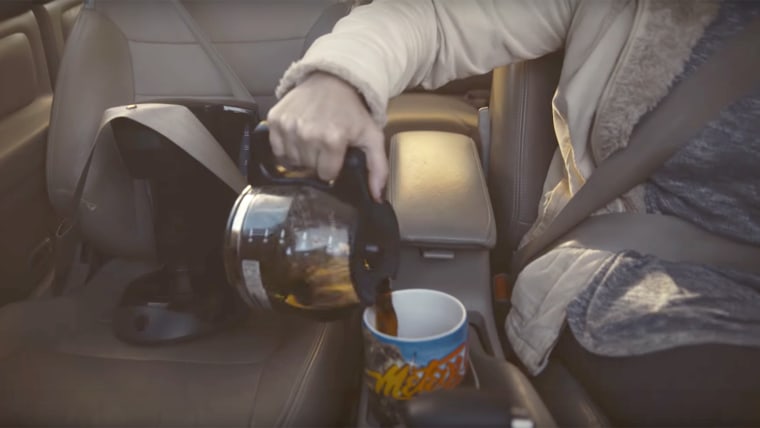 "I'm beside myself," said Lanman. "I could never have imagined that this thing that I made with my friends ... is now being watched by people all over the world."
He'd hoped they would sell the car for $999, but the ad says bids start at $499. And apparently someone is willing to pay several times more than that, if you go by the eBay bids. The Kelley Blue Book value is only $1,500, according to Lanman.
So, what will be the fate of Greenie? Well, it's back up on eBay and currently sporting a more modest bid of a little over $2,000. The auction is currently slated to end Monday, Nov. 13.
Race over there now!
Follow Randee Dawn on Twitter.